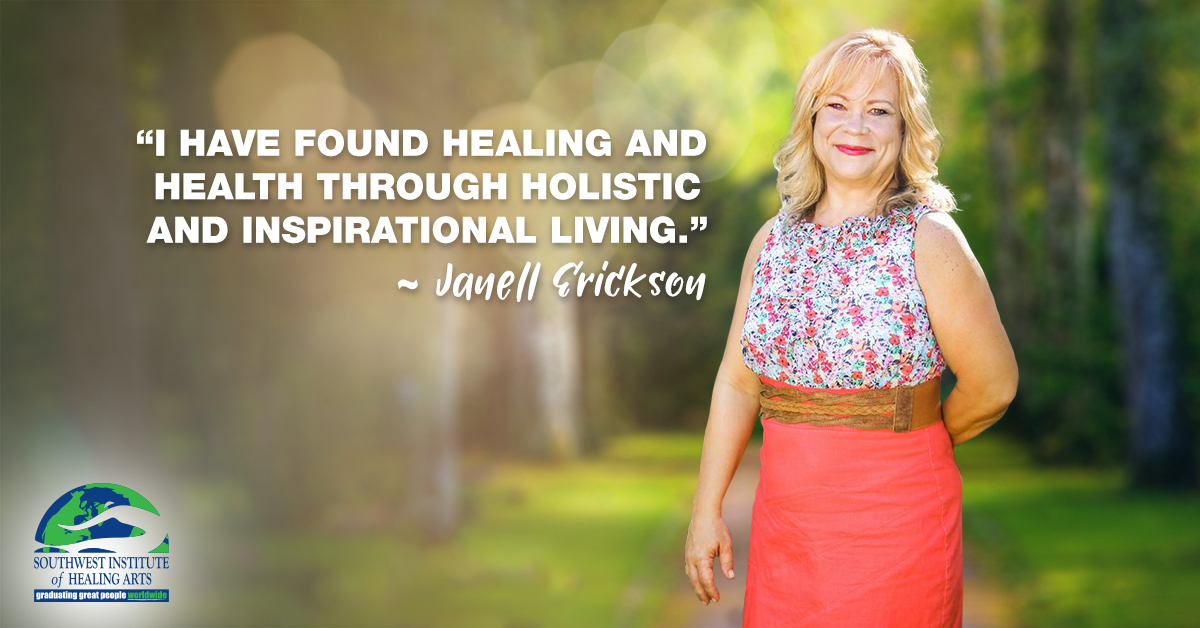 "My life truly is my very own happy place," Janell Erickson tells us, "I have found healing and health through holistic and inspirational living."
Janell is a transformational coach, using an array of modalities to facilitate major shifts in the lives of her clients. Her path to SWIHA, however, was full of twists and turns!
"I had a totally different lifestyle," Janell explains, "I was married, raised two step-sons, lived by the Colorado River, worked as a human resource manager, as well as owned a thriving ice cream truck business and eventually a steakhouse. And then the low tide of life swept in and set me up for the next part of my journey. I survived an alcoholic husband, bankruptcy and finally divorce.
Read More