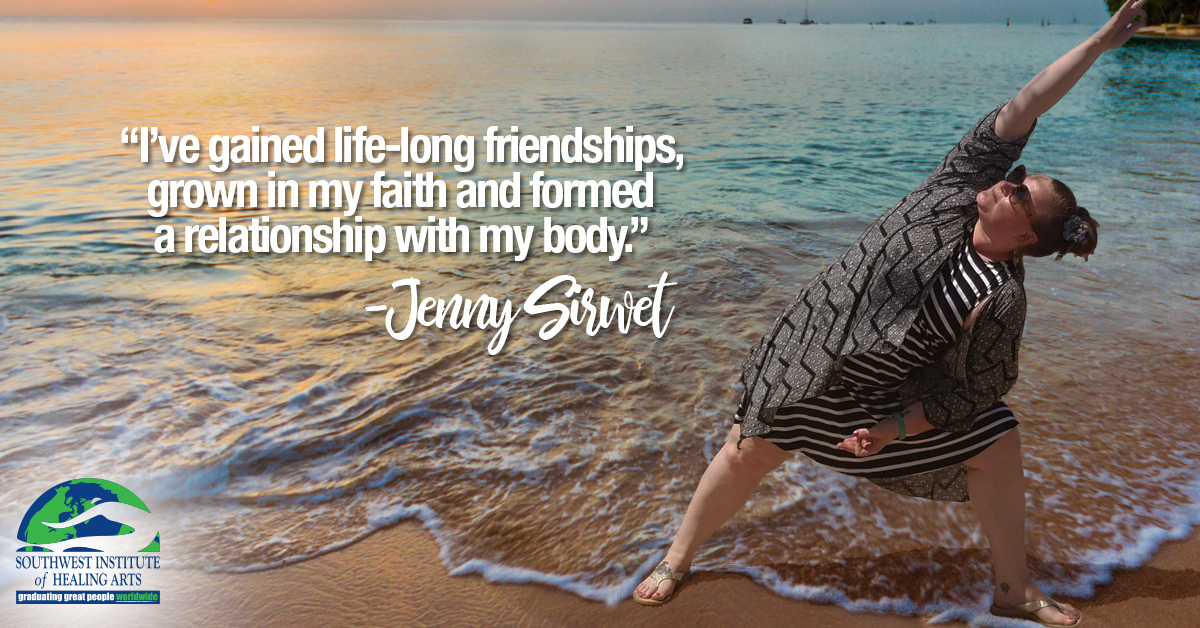 "Everything that happens in life has a lesson. Sometimes you have to look harder to find it, but it is there," affirms Jenny Sirwet.
Jenny is a graduate of the 800-Hour Yoga Teacher Training program, has studied Polarity, Life Coaching and Aromatherapy, and serves future SWIHA community members in the Admissions department with her warm and welcoming presence. Though Jenny is now what we lovingly call a 'SWIHA-Lifer', she admits that she didn't quite jump in to her journey feet-first: "I was allergic to the word 'trauma' when I first started as a student at SWIHA," discloses Jenny, "That word was a trigger for me. It was a reminder of the 'victim mentality', which I try to avoid."
Five years ago, Jenny suffered a serious back injury which launched her into a journey of healing and a mindset of growth. After a year and a half of physical therapy, she had lumbar spine surgery in August of 2016 followed by six more months of remedial exercises.
Read More