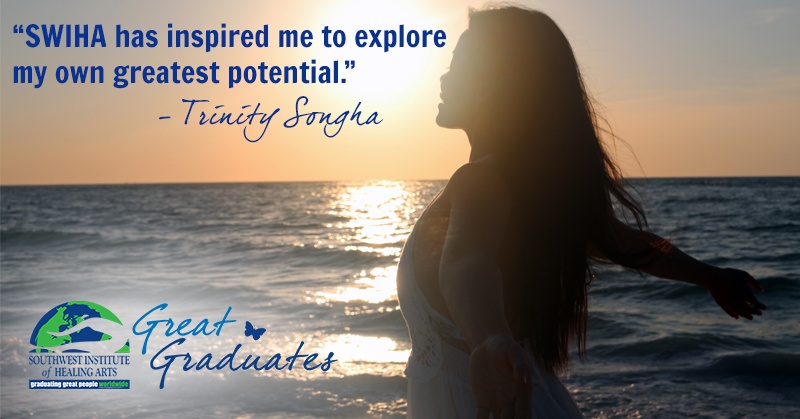 Prior to attending the Southwest Institute of Healing Arts (SWIHA), Trinity Songha was a certified 200 hour yoga teacher from Seattle, WA. When she moved to Arizona in August of 2011, she decided that she would further her training in yoga teaching by enrolling in the 800 hour yoga program at SWIHA and she is very grateful that she did.
Trinity went on to graduate from 2 major programs at SWIHA. She completed the Yoga 800 hour program in May of 2012, and several months after graduating, she re-enrolled in the 1000 hour master massage program and completed it in April of 2013.
During her time at SWIHA, Trinity felt that she had many favorite classes. Few of which were Myotherapy, Aromatherapy - 5 Element Acupressure for Emotional Healing and Transformational Life Coaching. She liked Myotherapy because it was one of her favorite modalities to give and receive, and she liked the other two because they were transformative – both personally and professionally. One of her most favorite teachers was Pam. She had her for Anatomy and she made the class both fun and educational.
Read More