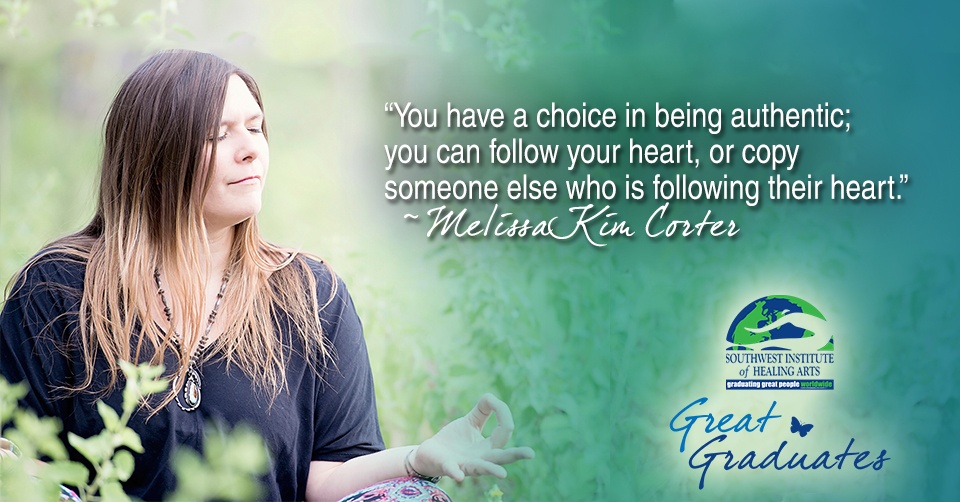 Over the past 15 years, Melissa Kim Corter, a graduate of Southwest Institute of Healing Arts, has extensively studied many facets of intuition, including science, metaphysics, and various energetic practices. As part of her diploma program at SWIHA her completed various specialties – Life Coaching, Hypnotherapy, Yoga Teacher Training, Yoga Nidra and Transformational Yoga Coaching to name just a few.
On her journey she has mentored and worked with shamans, metaphysicians, psychics, and even law enforcement to hone and perfect her own gifts of intuition. Now stepping into her power, Melissa has launched a successful business as an author, psychic medium/coach and shamanic practitioner, weaving the world of spirit into her daily life and taking that gift out into the world to share it with others.
It is through the sharing of these gifts, Melissa has taught others how to drop-in deeply, to connect to that place where their inner spirit speaks to them. To bring forth insight, information and physical and emotional healing to those she touches. While her path has been filled with many obstacles and challenges Melissa has chosen to turn these into opportunities and possibilities. She now uses sensitivity and compassion as a gift instead of seeing it as a burden as she once had.
Read More