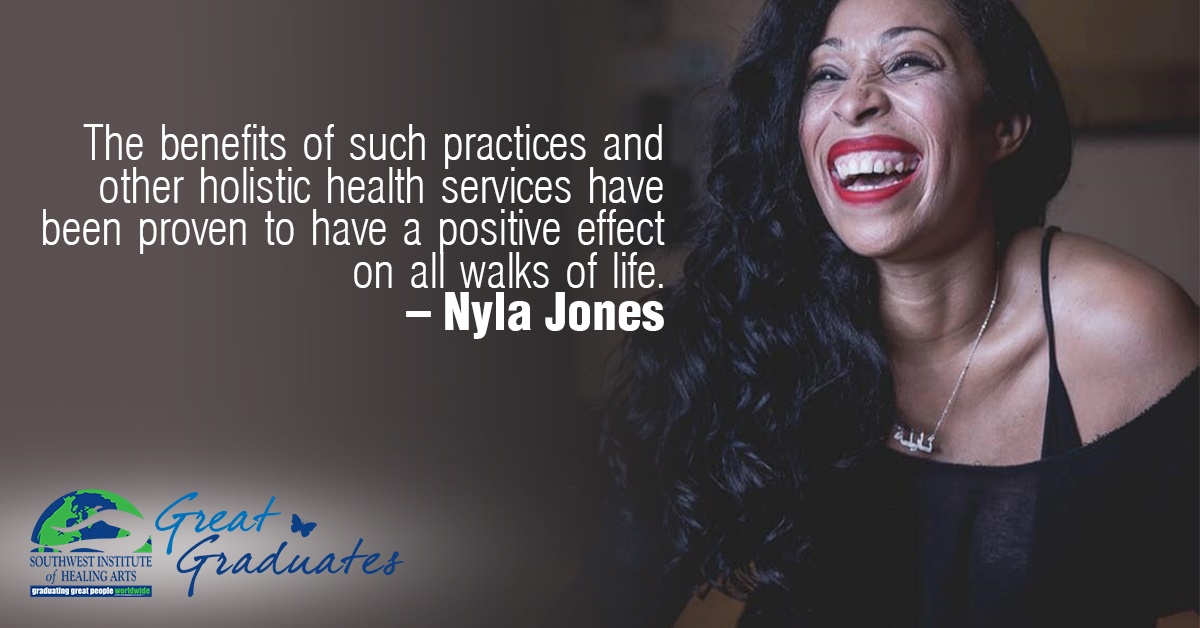 With incredible tenacity, Nyla Jones, a graduate of Southwest Institute of Healing Arts' Yoga & Mind-Body Wellness Practitioner programs, states: "In my mother's death, she gave me life."
At the tender age of twenty-four, Nyla stepped in to the role of family matriarch. Cancer had claimed her mother, placing Nyla as caretaker to her youngest siblings—her two-year-old brother and her three-year-old sister who was born with Down syndrome.
Instead of allowing herself to be consumed by anger and self-pity, Nyla felt that her mission was to become a vessel of compassion and help her family thrive—not despite the hardships—rather, inspired by them.
Read More