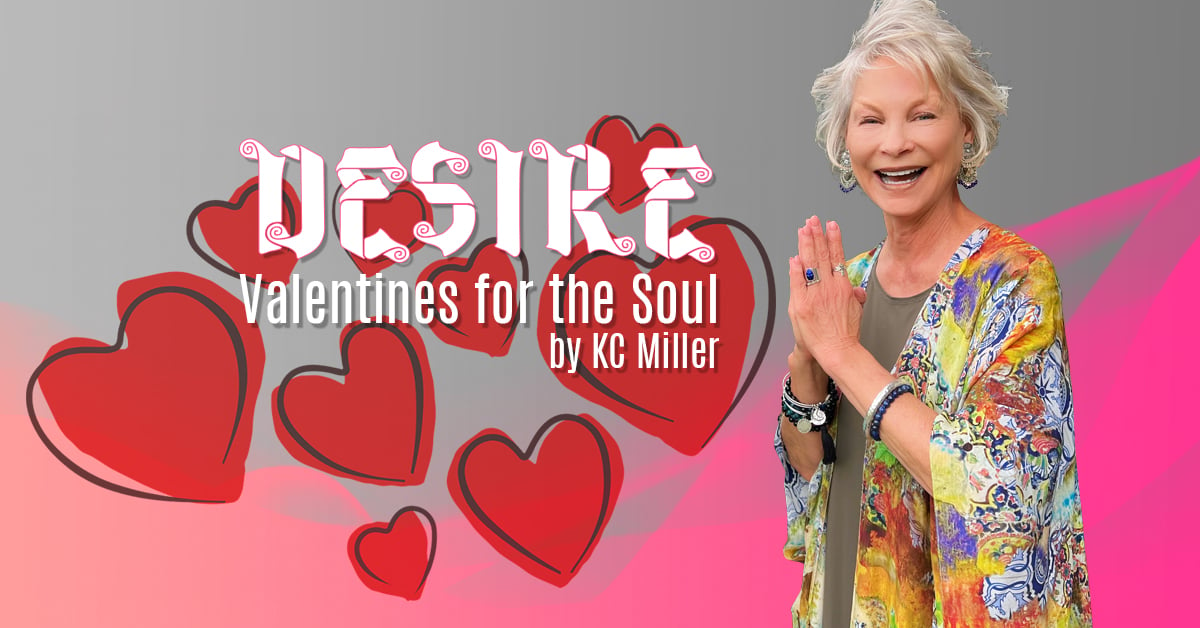 "Meditation is the practice of falling in love with life. Follow your desires." ~ Lorin Roche
It might surprise you to know that desire is a word traceable back to the ancient yogis used to describe our Soul journey and not just a word you see used on Valentine's cards.
An ancient text known as the Vijnana Bhairava Tantra (VBT) is an encyclopedia of yogic breath awareness techniques. It is sometimes called "A Divine Love Letter to Self" offering inspiration and guidance for self-care and self-love.
Let's explore the acronym DESIRE with the transliteration of the VBT by Lorin Roche, author of The Radiance Sutras: 112 Gateways to the Yoga of Wonder & Delight.
Read More