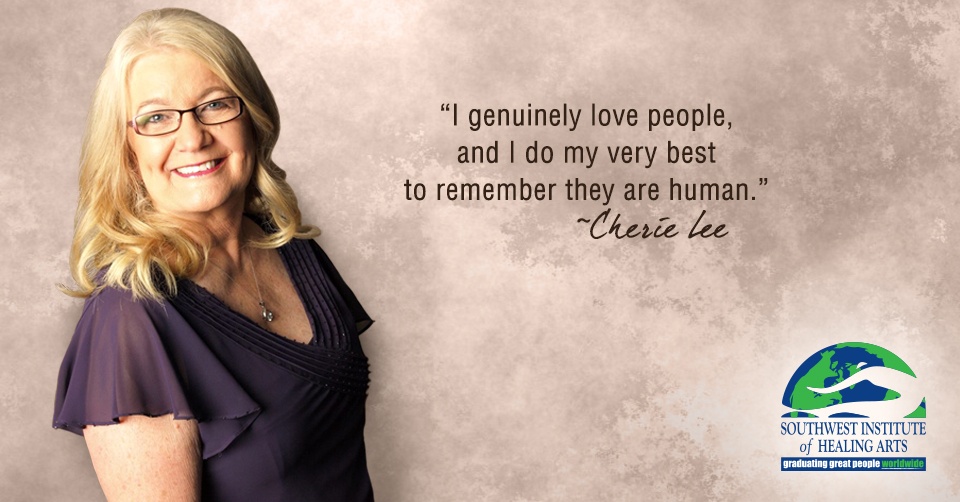 Intuitive Empathic, Published Author Becomes - Traveling, Spiritual Minister and Angel Card Reader (Cherie Lee-Aka, Amy Jamison)
I am Cherie Lee, aka Amy Jamison, the published author of Visions From Above / My Journey ~ My Destiny, a book about my near-death experience and 42 years as a visionary/intuitive guide.
If you've ever been to the Healing Pages Bookstore on SWIHA's campus, you probably have noticed the huge selection of decks of cards. I had purchased an Angel Card deck by Doreen Virtue in 2014, when I met her at the Hay House Writer's Workshop in March 2014. This workshop was the foundation for me writing and self-publishing my first book in June 2014 with Balboa Press, a division of Hay House.
In October 2016, I took this same deck of cards with me to one of my holistic business development classes—the one on-campus (although the Entrepreneurial Suite is also offered online.) I remember laying them out on the table, and afterwards, my teacher encouraged me to go live on Facebook that evening and market myself by doing an Angel Card Reading with her. That was such great advice.
Read More