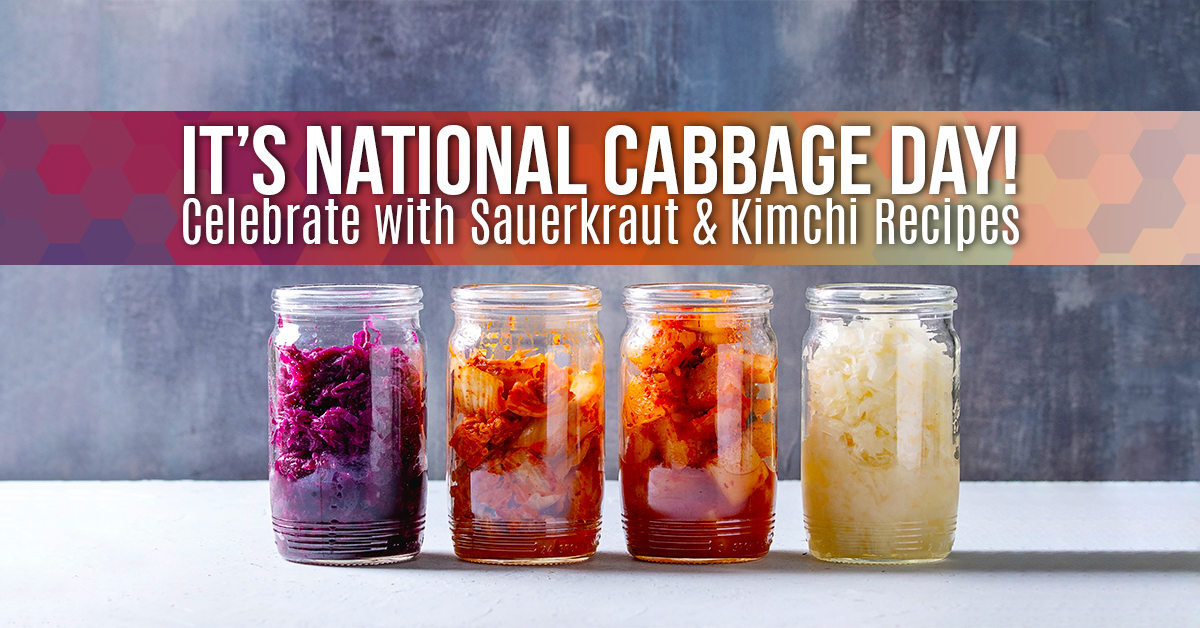 Happy National Cabbage Day! With this fabulous calendar holiday, let's celebrate with some delicious Sauerkraut and Kimchi recipes! Before we get started, it's important to learn a little more about fermented foods. What are fermented foods? Are they even good for you? Can you eat them? Should you eat them? In many ways, fermented foods can seem a little scary, or overwhelming if you are not used to eating them. They tend to have a really intense taste, however, so worth trying!
Food fermentation is a process that takes advantage of bacteria to alter ingredients. As mentioned before, this process often leads to fairly strong tastes, textures, and flavors. The bacteria partially breaks down the food, which is what creates this flavor and provides various health benefits too! The process in which the bacteria breaks down the food allows for the nutrients to be easier to digest, which in turn, gives you access to more nutrients than normal. Discussed further in the Holistic Nutrition: Raw Food Cuisine class offered here at Southwest Institute of Healing Arts, research suggests that this is a great approach for health overall and has many potential health benefits for humans.
Now, let's dive into the recipes!
Read More