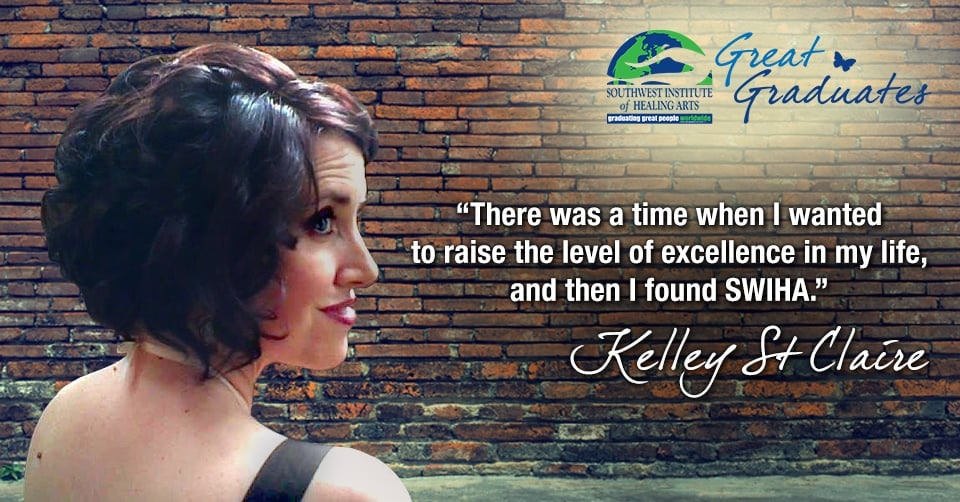 Kelly St. Claire was looking for something more in her life prior to becoming a Holistic Wellness Practitioner at Southwest Institute of Healing Arts. Her story, her words:
I had wanted to raise the level of excellence in my life and finally break-through in my business. There were so many missing pieces that I needed to find and I was on a search. I was online in one of my discussion groups and someone mentioned SWIHA and becoming certified in different forms of coaching. I heard it, and filed that away. I eventually ended up searching online for continuing education in the areas I was passionate about, and SWIHA was one of the first results.
I was at a point in my life where nothing was working. Old things no longer fit the same way, and new things felt out of reach. I felt so stuck and stagnant in body and whole life, yet I do have the kind of spirit that will never give up... Most of the coaching and holistic nutrition certification programs were not in my budget at the time, however I decided to talk to admissions at SWIHA and was pleasantly surprised at how easy, accessible and smooth the process was. They also seemed invested in my success… Support… I'd been craving that kind of support.
Read More