Cherie Lee believes she was receiving divine messages about attending SWIHA. One day she was researching online when she noticed an ad for SWIHA flashing across each page she landed on. Later, when watching television, she saw another ad; she decided to take it as a sign and called admissions.
When she got to the school, she and her admissions coach went over different programs, and she was immediately drawn to the Life Coaching class, so she signed. "I was so happy to be in this class, as it helped me so much. I loved it, and I became 'addicted' to the school. I completed the entire course, and I graduated as a Master Life Coach in October 2015. I have been life coaching, friends, family members, students and the public for a little over one year now."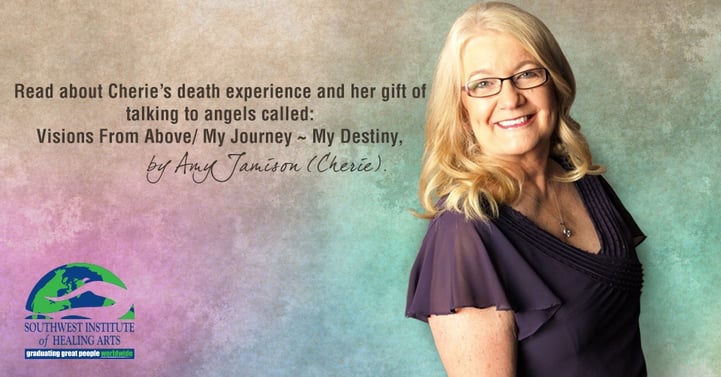 The Wheel is Cherie's favorite tool in life coaching, as it "helps others to see where they are starting out in their process, and it shows them where they end up when it is all complete." They place a 0-10 value through coloring on the wheel to represent where they feel they are on each level. By the end, the client has a clear visual of where they need to do the most work.
She works with angel card readings for divinely led confirmation by the angels. The angels guide her to pick three or four cards from the Messages from Your Angels Card Deck by Doreen Virtue, which answer a question and sometimes two questions for the client. Her niche is with people who were abused or exposed to a negative environment of drugs and alcohol. She specializes in helping clients turn an unhappy, negative environment into a new, happier lifestyle.
She has been ministering to others her whole life, as a friend and mentor. "My faith in our Creator and heaven is my fuel for my passion. My near-death experience in 1976 propels my passion for life coaching on a higher level." Cherie has this message for anyone thinking about entering the world of life coaching, "I would tell a future student that they can look forward to a positive, happier lifestyle change in themselves in addition to helping clients." One of her favorite quotes she uses in her life coaching sessions is: "We can change our story at any time, when we are ready to let it go or we can reframe it".
This amazing coach says that SWIHA supported her journey from student to life coach, spiritual coach, hypnotherapist, and Ordained Minister by allowing her to be herself, and accepting her without judgment, which made me feel comfortable around others. "This wonderful school gave me a 'tribe' of supporters of classmates and teachers. Simply put, SWIHA is home, a healthy, addictive home, of good tidings and knowledge."