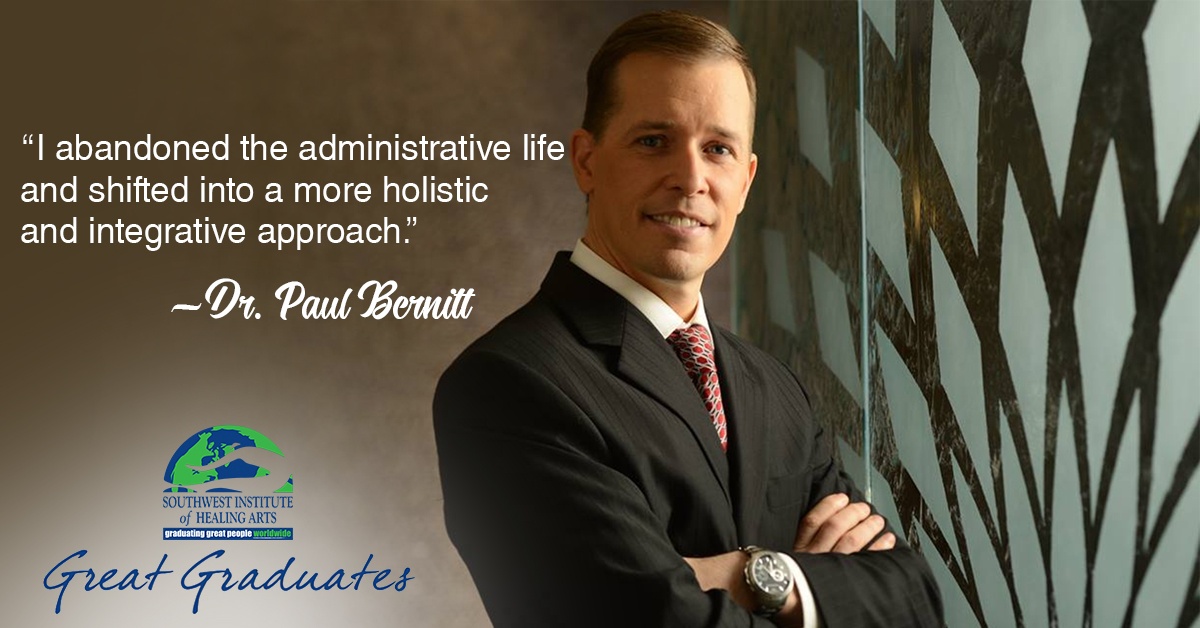 Dr. Paul Bernitt, a Board Certified Doctor of Holistic Health and founding member of Trivita Clinic of Integrative Medicine in Scottsdale, has worked in a wide variety of health care entities including long-term care, OB/GYN, children's hospitals and family medicine since 1998.
"My life was all about how much I could get done," he says, "raising my family, being active in my church and trying to 'get ahead in life'."
In a turn of fate, Dr. Bernitt fell ill. He was diagnosed with metabolic syndrome and, at age thirty-six, was already experiencing atherosclerosis, a hardening of the arteries. The traditional allopathic doctors he spoke with told him that he would have to reduce sugars and carbohydrates from his diet, increase his physical activity and that he would need to take medications to help him manage his condition.
Read More