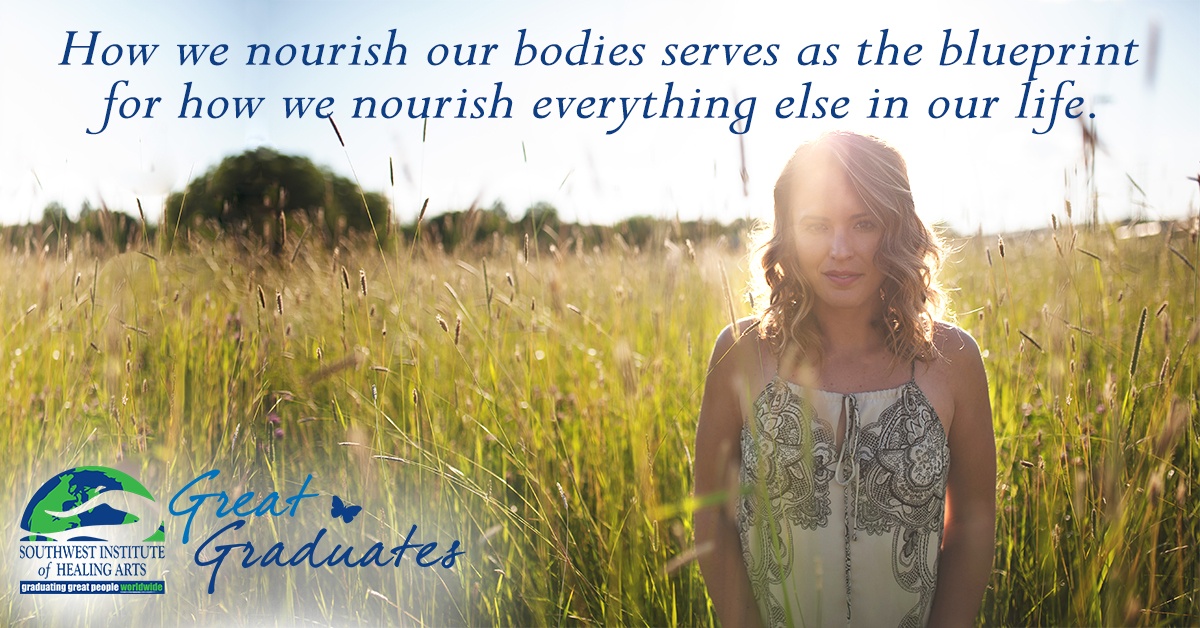 For Tory Dube, life before SWIHA was a matter of constant performance. As a struggling professional dancer, actor, and comedian, Tory found herself trapped in the cutthroat entertainment industry, constantly facing the judgment of strangers. "I was an anxiety-ridden people pleaser who was hiding a nasty eating disorder," she recalls. "My self-worth was defined by the people who decided whether or not I booked a job."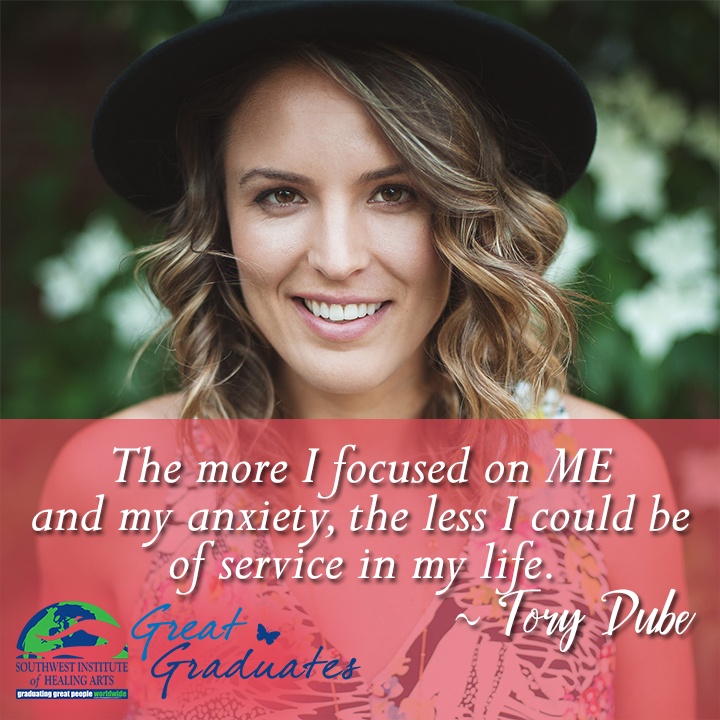 Desperate for a change, Tory booked a space on a yoga retreat in the Bahamas, where she was introduced to meditation. While she found the demand of being totally present painful, it was exactly the spark she needed to start pursuing a new way of life. It was time to conquer her anxiety and food obsession once and for all.
With the goal of self-healing in mind, Tory enrolled in SWIHA's Mind-Body Transformational Psychology program—now known as the Mind Body Wellness Practitioner Diploma—which she completed with an emphasis on hypnotherapy. "I started the courses thinking that if I knew everything about 'eating healthy,' I could ease my body shame," Tory remembers with amusement. Little did she know that her real healing would be found through the guidance toward self-discovery that SWIHA provided rather than any nutritional facts that the curriculum could offer.
"My time at SWIHA guided me to identify my personal brilliance, amplify that message, and better serve the people in my life," Tory adds. "Even more important than the literal career change that I underwent is the fact that I'm now an empowered woman who goes for whatever I desire."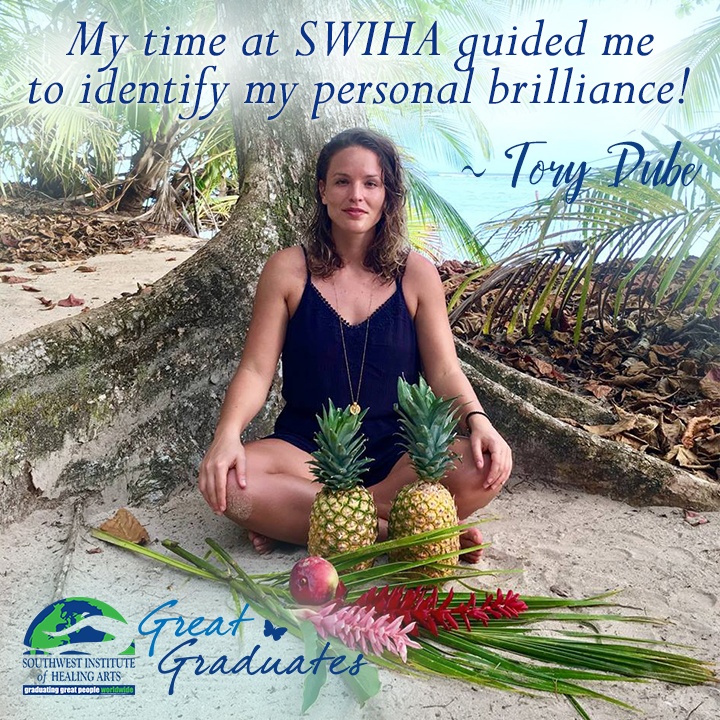 Going after what she desires led Tory to start her new calling as a transformational coach who helps women overcome binge eating and body shame. Her influence can be found across many platforms, including her podcast, social media posts, her free Facebook group called Healthy Happy Party People, and one-on-one sessions with clients. She also serves her demographic remotely via Skype and video courses and in person through six-week masterclasses and two-hour workshops. "I impact clients by introducing them to their inherent brilliance and allowing them to see themselves in their full power," she shares. That introduction takes the form of food counseling, movement, and positive psychology. Yesterday, she hurt. Today, she heals.
In the process, Tory has learned a lot about overcoming body issues. "I continue to be passionate about nourishing food and overcoming body shame because I know it was my biggest source of disempowerment," she confides. "The more I focused on ME and my anxiety, the less I could be purposeful, fulfilled, and of service in my life. How we nourish our bodies serves as the blueprint for how we nourish everything else in our life. It's the most literal form of self-care. If we can't master that, then we can't move forward to master the stuff we really care about, like our businesses, our passions, our desires, and our relationships."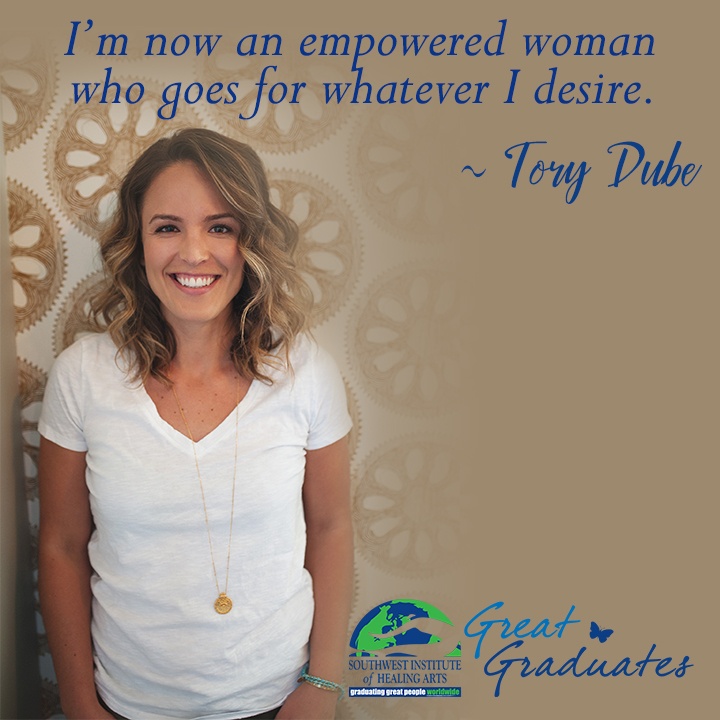 Reflecting on this journey, Tory admits that her biggest misconception when attending SWIHA and starting out her business was that all she had to offer was the knowledge she had. "That is not true," she advises. "Your clients will come to you because of the energy, passion, and enthusiasm you bring to their experience. Let your wisdom empower you— not define you."
Tory's favorite SWIHA memories came from the hands-on courses, especially hypnotherapy and acupressure. Her roommate probably remembers those courses fondly, too, as Tory used her as her "client" for most of her classes. Yet, what was the greatest lesson she learned? Tory was able to shed her tumultuous relationship with food for a new outlook on life. SWIHA opened a window for Tory and allowed her to find something essential within herself. "My personal capacity for greatness— and through that empowerment, I can empower my clients to find theirs, too."
Interested in Tory's work? Her podcast, "An Excellent Example of Being Human," can be found on iTunes. Don't be afraid to give her a shout on Instagram or Facebook, too!