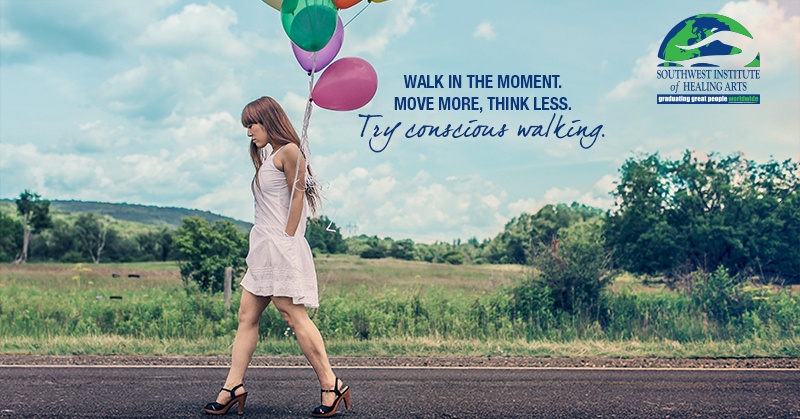 "I can't believe the year is almost over!" Has this thought crossed your mind lately? It seems that during this time of year people start to wonder where they've been over the last couple of months. With the world becoming more hectic, with more responsibility, more stress, more technology, and less time to take care of ourselves, mindfulness can help us by become consciously aware of the present moment. Adding the practice of mindfulness to our daily lives can give rise to a happier and more vivid life.
Mindfulness can be described as a delicate and continuous act to be present with each moment. In the book, The Miracle of Mindfulness, by Thich Nhat Hanh, one can find many different acts that can be practiced during the day to have mindful moments. There are three that are simple to do every day, no matter where you are.
Walk in the moment.
Move more, think less.
Try conscious walking. When walking from point A to point B, our minds are usually cluttered with thoughts of the past or the future. By opting to take those moments during the day to be mindful, our stress levels will reduce and our minds will be clearer. To be mindful while walking, become consciously aware that you will be walking from point A to point B. Before you take the first step, take a deep breath and while exhaling, take the first step. As you continue to walk, take your awareness to the soles of your feet. Notice the heel touching the ground and notice how that feels. If you become aware of thoughts that are distracting you from the conscious awareness of walking, acknowledge them and bring the focus back to your feet. Continue to focus on the soles of your feet and when you arrive at your destination, take another deep breath, and continue with your day.
It's just one of those days.
Read More