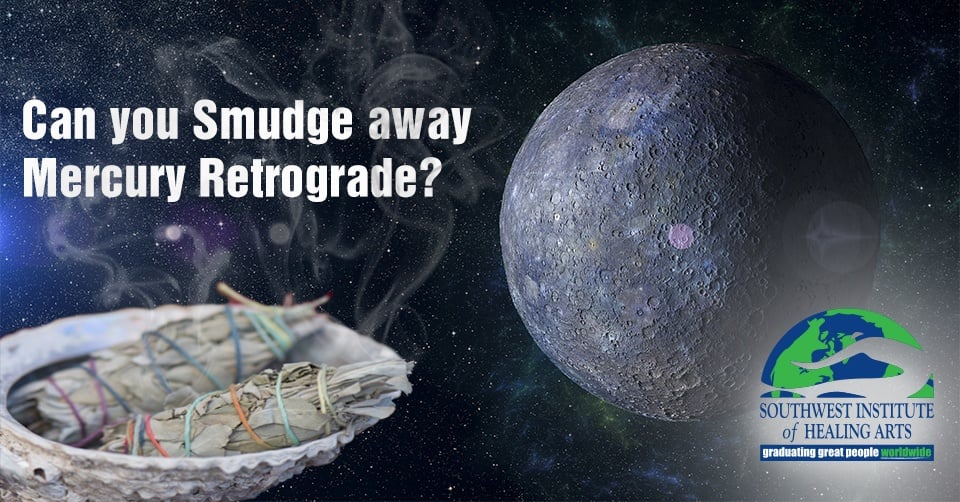 Ever have those times when everything seems to go wrong? Your computer crashes, you quarrel or argue with people in your life over small and nonsensical things, flights are delayed or cancelled, plans change without warning, and even Facebook seems to be against you? Chances are you are smack dab in the middle of a Mercury retrograde!
Our most recent retrograde started on August 12th–marking the third time Mercury has gone retrograde in 2017—and isn't scheduled to end until Labor Day! So what exactly happens when Mercury goes retrograde? SWIHA Great Graduate Danielle Warford explains in one of her compelling blog posts on The Wild Feminine:
"It's a time where the planet Mercury, for a three week period, appears to be moving backwards in the sky. Star-gazers have been watching this for millennia. The effects of a retrograde are universal, it seems, and if you begin to look at patterns of your life up against a calendar of retrogrades, you may find a pattern along with your frustrations."
"Side effects" of this particular alignment—or misalignment—of the planets usually include glitches and misunderstandings in our communication and relationships that create a sense of unpredictability. In fact, even our electronic devices can have a tendency to go a bit haywire during this time!
Read More