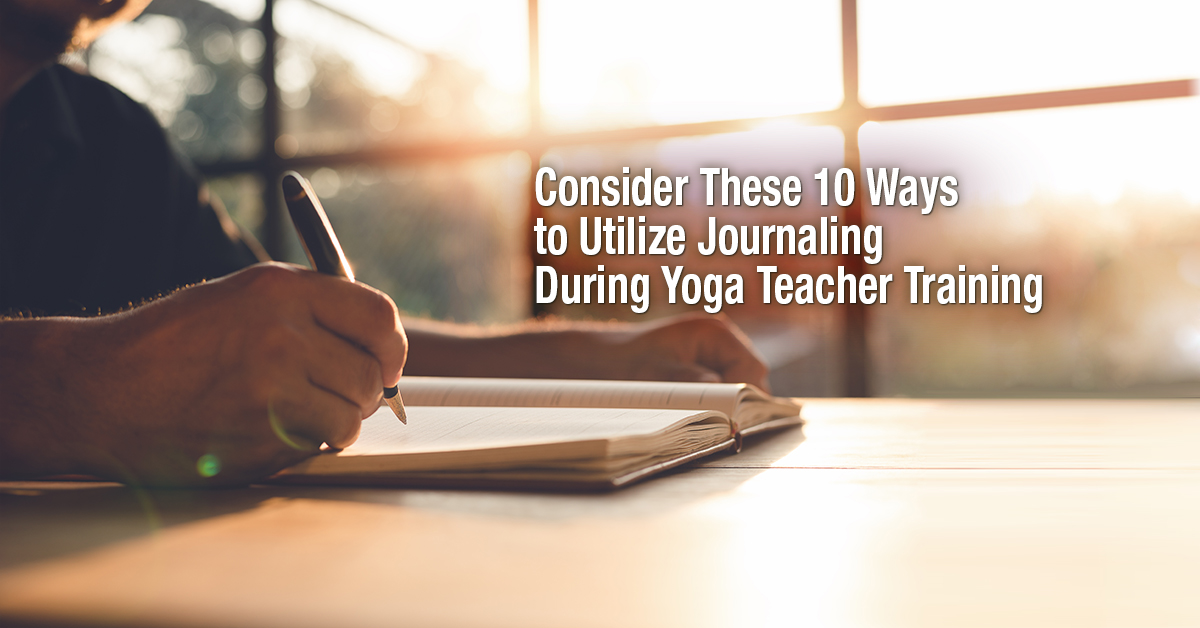 Journaling is about creating clarity, prioritizing your energy, and provides an opportunity for positive self-talk. It is also an amazing way to see how much you've grown, changes in mindset, and your progress toward your goals.
Through documenting our thoughts and feelings, we advance our self-awareness and self-control. It gives us the ability to analyze how we are currently showing up in the world and provides us the opportunity to feel empowered in our decisions.
Consider these 10 ways below on how to utilize journaling as Svadhyaya, or self-reflection, either through life, or especially during your experience of going through Yoga Teacher Training. Ultimately, your journal is a place to practice vulnerability and honesty, and bring that in to the world to truly live yoga!
Read More