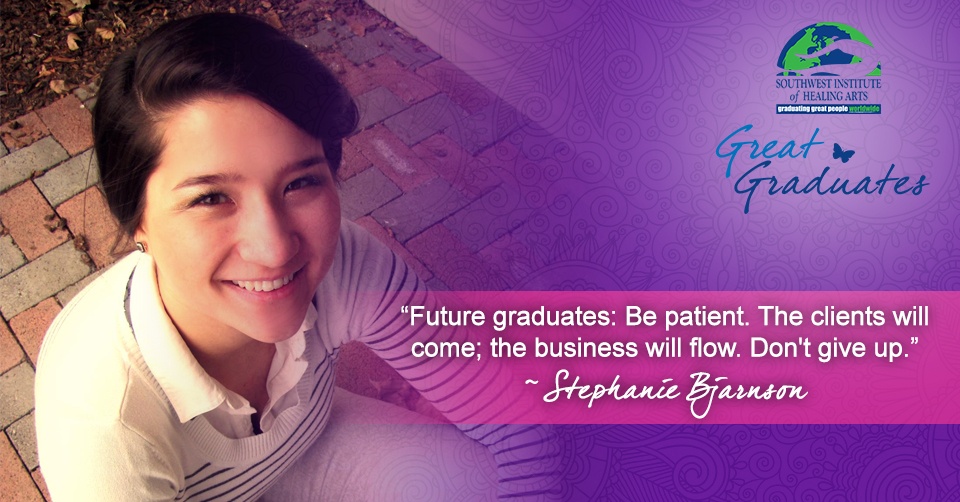 From a young age, Stephanie M. Bjarnson already admired life coaches. A counselor taught her self-hypnosis techniques, which she then used to bring herself out of a severe depression during her youth. Her hometown wasn't the most accepting of her approach to holistic healing, as she shared with me.
I grew up in east Idaho where holistic talk or natural healing was far-fetched, and in some minds I am sure still falls under crazy and witchcraft. Trying to convince people that they have the power, even the mere degree of strength to heal themselves, [begets] an eye roll. The thing that is frightening is that most of them believe in it, but will not try it
.
~Stephanie Bjarnson

Stephanie feels that this fear is due to the mainstream medical establishment that pushes pills, therapy, and rehab on to people, rather than promoting self-love, meditation, and holistic methods of healing. Stephanie sums up healing and wellness succinctly, saying, "It all starts with the self - that is where we truly evolve."
Though the fields of life coaching and hypnosis may differ in their approach to healing, these were the two areas that Stephanie desired to learn about the most, dating back to her highly beneficial childhood experiences with them. It comes as no surprise that Stephanie eventually enrolled in the Mind-Body Wellness Practitioner ONLINE program, where she specialized in Clinical Hypnotherapy and Life Coaching.
Read More