With incredible tenacity, Nyla Jones, a graduate of Southwest Institute of Healing Arts' Yoga & Mind-Body Wellness Practitioner programs, states: "In my mother's death, she gave me life."
At the tender age of twenty-four, Nyla stepped in to the role of family matriarch. Cancer had claimed her mother, placing Nyla as caretaker to her youngest siblings—her two-year-old brother and her three-year-old sister who was born with Down syndrome.
Instead of allowing herself to be consumed by anger and self-pity, Nyla felt that her mission was to become a vessel of compassion and help her family thrive—not despite the hardships—rather, inspired by them.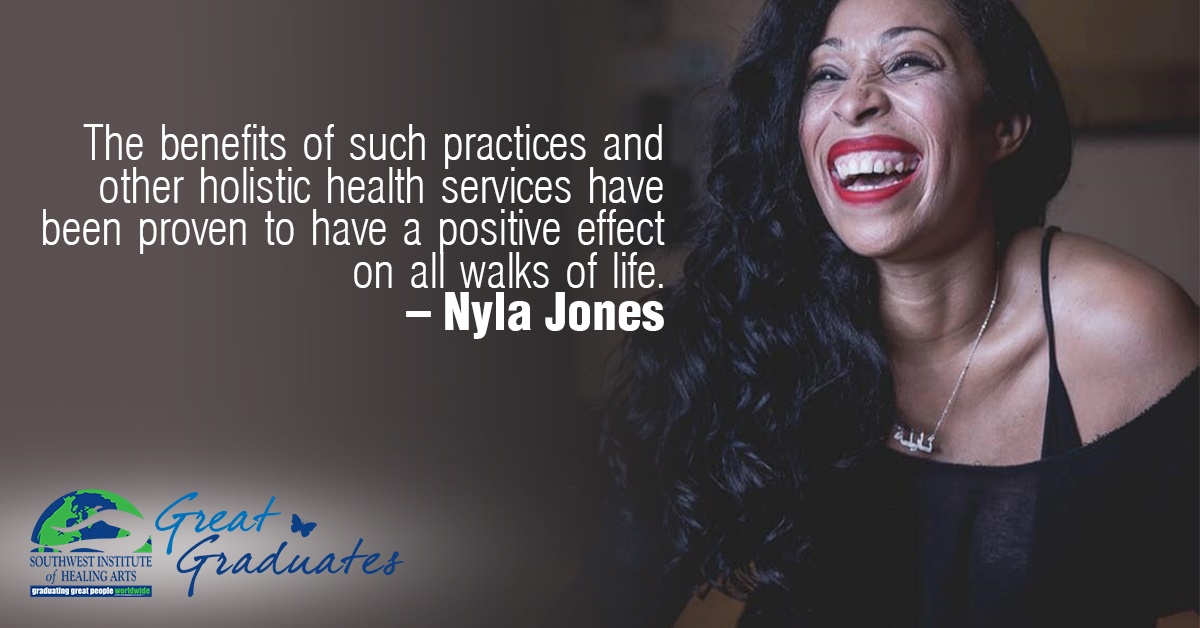 Be The Energy You Want To Attract
"Back in those days," says Nyla, "I was a young girl who blamed everyone for my flaws. I was a professional dancer and I owned my own studio for a while, as did my mother. She was also my first dance instructor…I've come to realize that when my mother 'transformed', I walked away from my art as a profession."
Shortly before her passing, Nyla's mother had introduced her to the concept of the Law of Attraction through the popular documentary and book, The Secret. It was her intention to provide her family with the tools to think positively and flourish through the challenges to come.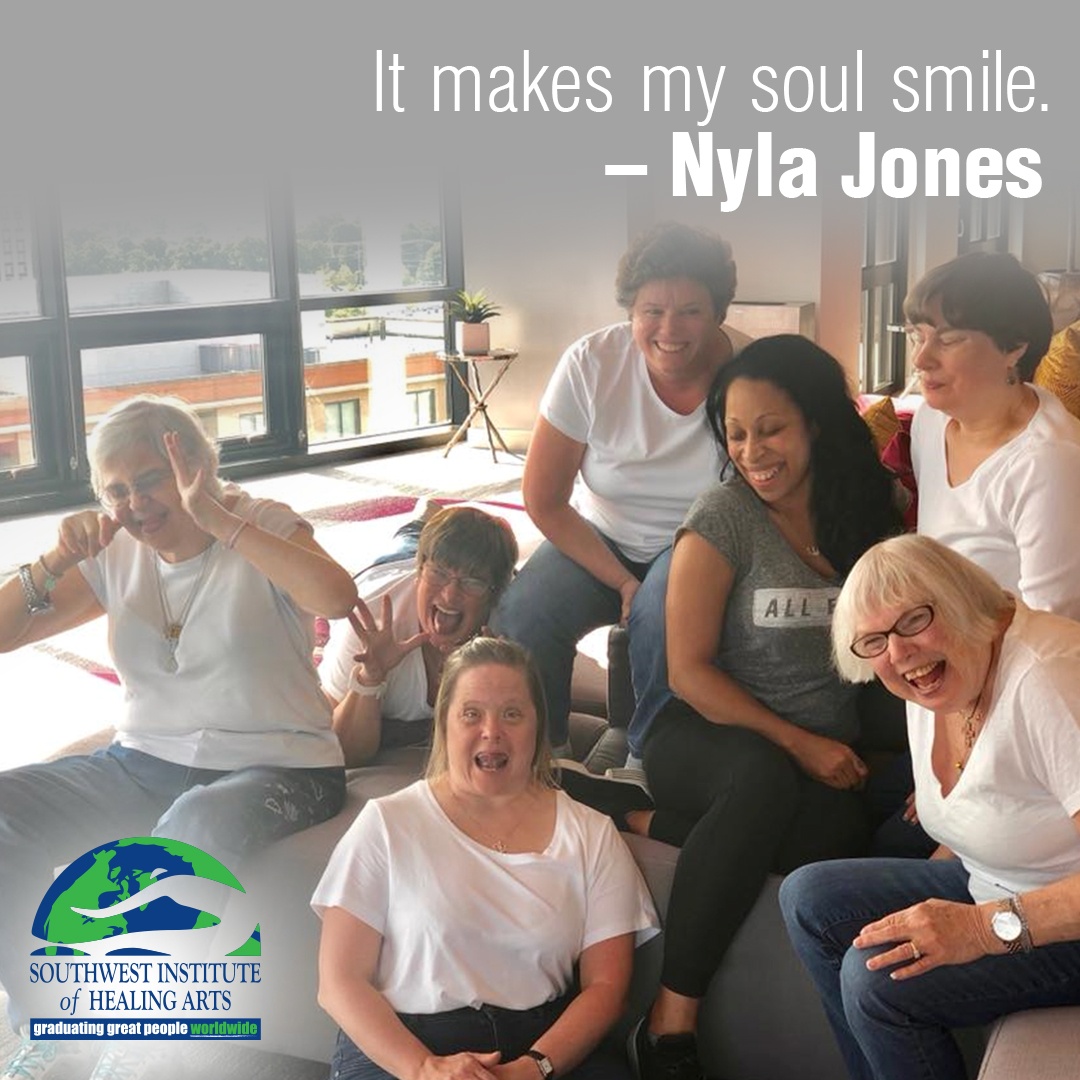 "I saw the true intention of [The Secret] and I began to watch or listen to it in my car for an entire year. It changed my mind and thoughts. I began to pay attention to all I said and did. My friends began to call me for the objective views of things and no longer did I agree with my friends just because they were my friends. I would look at every angle."
"One day," she reveals, "my friends got together and said: 'You should be a coach like Iyanla Vanzant'. So, I watched her and YES! That was me! I find it funny thinking about this process."
Nyla immediately began her search for Life Coaching programs, and found SWIHA's online option. However, the Universe had a different plan for her: "Miss Gail transferred me to a woman from Massachusetts and she had moved to attend SWIHA. She talked about the energy of going on campus. After that conversation, I packed and moved to Phoenix the next month!"
"Initially it was only [for] Life Coaching," admits Nyla, "then I was curious about Nutrition because of my mother's death, and Yoga was in-line with me being a dancer…I always knew wellness was the field, I just had no idea which direction to go in."
She ended up finding her purpose in the middle of a Yoga class: "I will never forget the class where we held poses for ten minutes. The instructor said: 'Breathe, pick your focus, and imagine how kids feel when they are pushed to their edge'. I cried, and cried, and released something I never thought possible. I knew what I wanted to do."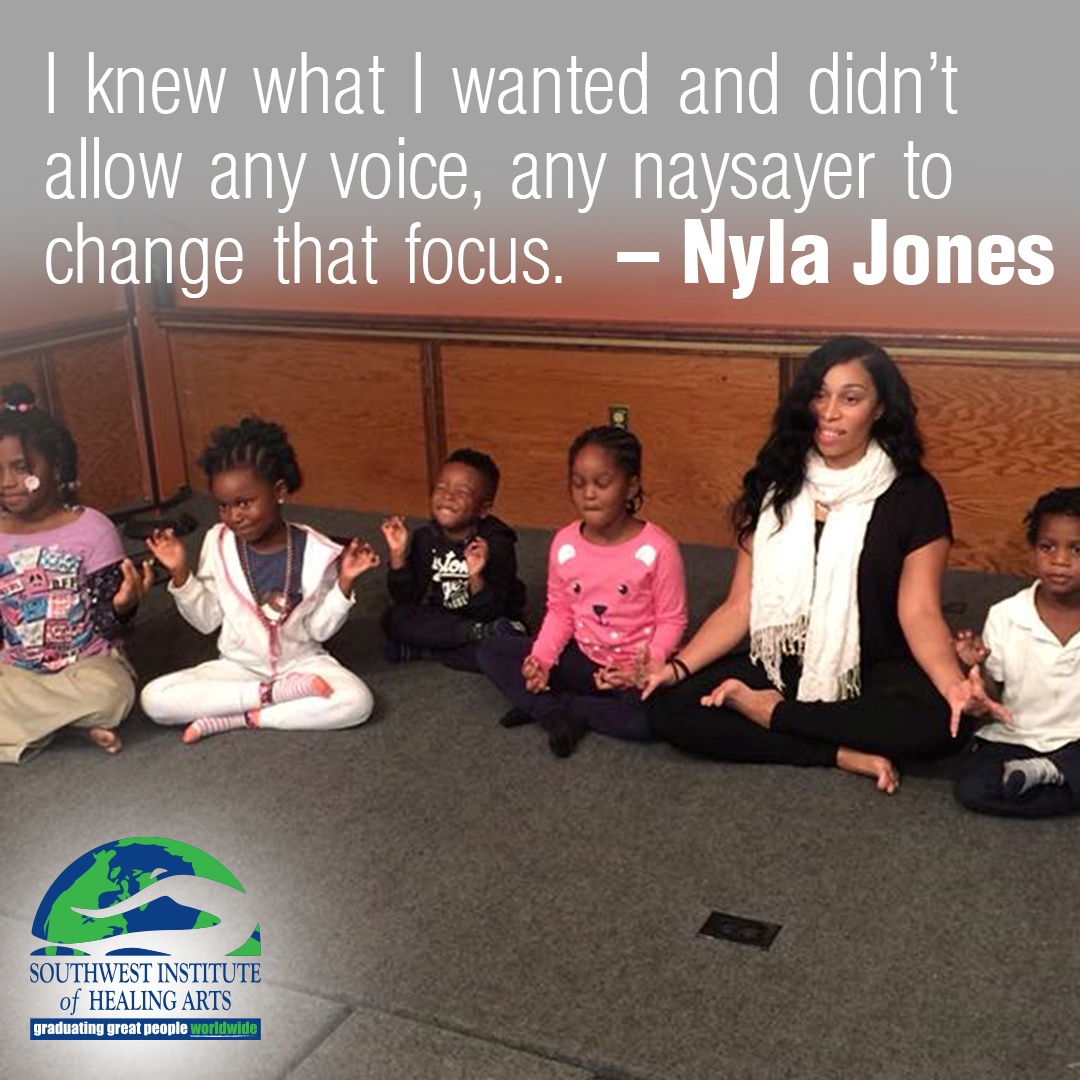 When asked if SWIHA was a life-changing experience, Nyla exclaims: "Yes! Yes! YES! Everything about me is different: the way I interact with people, the way I eat, my career, my sleep, my choices. So many things have changed. More importantly, I am in love with myself."
The biggest lesson Nyla learned was to have faith in her abilities.
"No matter what I heard about doing whatever I desired…I never believed it. There was always this voice in the back of my head telling me: 'I'm not good enough, not smart enough'. I always started and never finished," she admits, "I think my entire family was used to me having great visions but never following through; I would run when it was time to shine. After graduating from SWIHA, I had tunnel vision. I knew what I wanted and didn't allow any voice any naysayer to change that focus. 'I am…I am…I am'. That's all I say!"
Wellness for Everyone
Inspired by her sister's experience as a person with Down syndrome, Nyla went to work and began a non-profit organization called Healing for Public. Rooted in the belief that every person has the power to create their best life, Nyla has dedicated herself to providing wellness tools for people with disabilities.
Healing for Public partners with various organizations to offer classes tailored to those with special needs on topics such as mindfulness, nutrition, guided meditation and yoga. Her hope is that those who have felt ostracized because of a disability can gain confidence, support their heath and take ownership of their life. Their website states that: "Wellness practices have been brought to the forefront of the health initiative and are becoming synonymous with success. The benefits of such practices and other holistic health services have been proven to have a positive effect on all walks of life."
Nyla has developed a five-part plan that is the foundation of the program that Healing for Public provides:
Meditation

Nutrition

Yoga & Movement

Stress Management

Self-Love & Mindfulness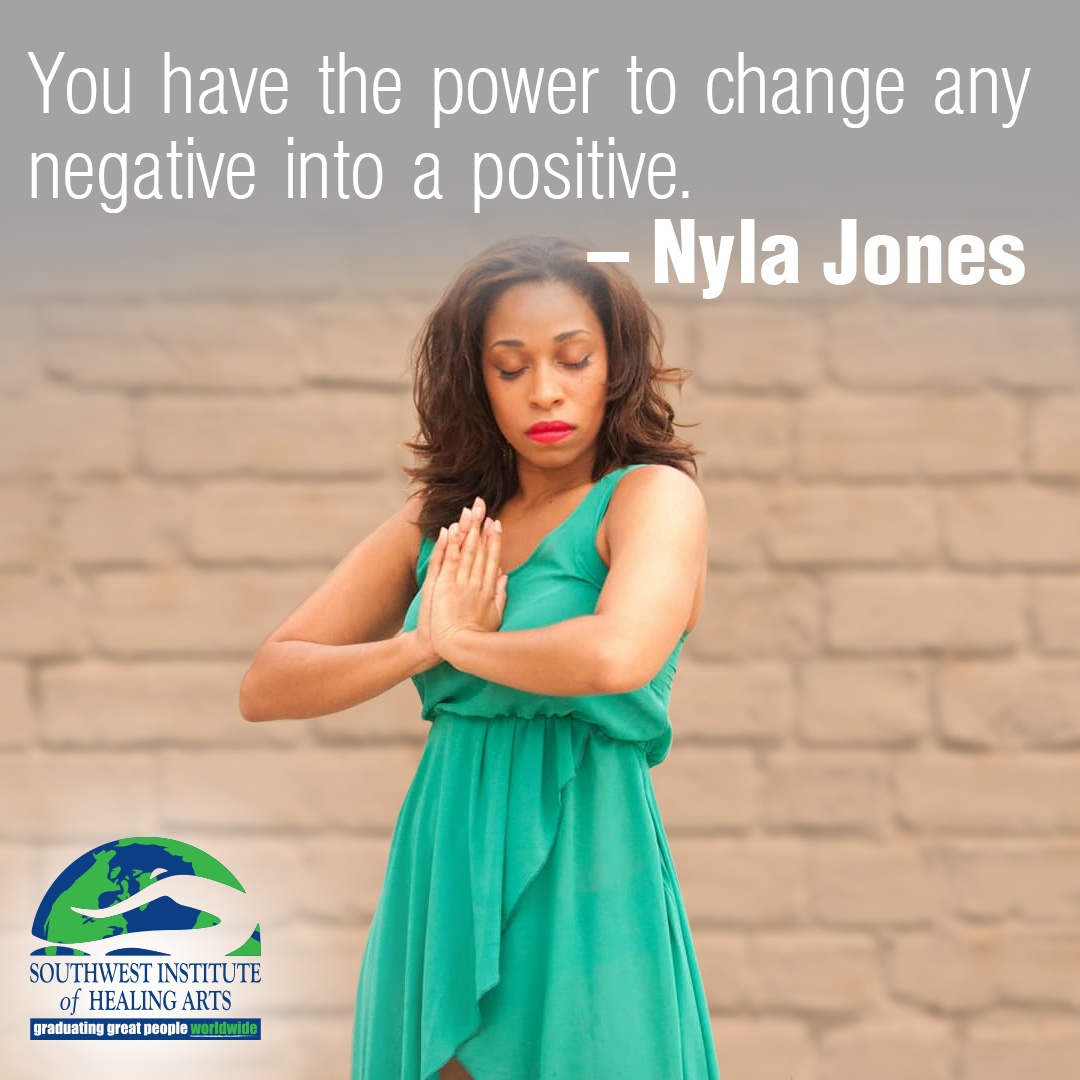 One of the many endeavors Nyla's launched is 'Wellness Wednesday' at an organization called Jubilee of Maryland, which works to support special needs adults.
"Jubilee has received letters from the psychiatrists of some of the individuals stating how much meditation is changing their levels of anxiety. [They] are spending time on their own meditating when they are feeling upset and not understood," she adds, "I can't be happier than a woman with Down syndrome greets another person with autism with a 'Namaste.' It makes my soul smile. Everything I learned at SWIHA is the base for all I do."
She describes her life now as: "Blessed'.
To future holistic entrepreneurs, Nyla offers 'a little truth and love': "Always love your choices. They are never mistakes. You have the power to change any negative into a positive."