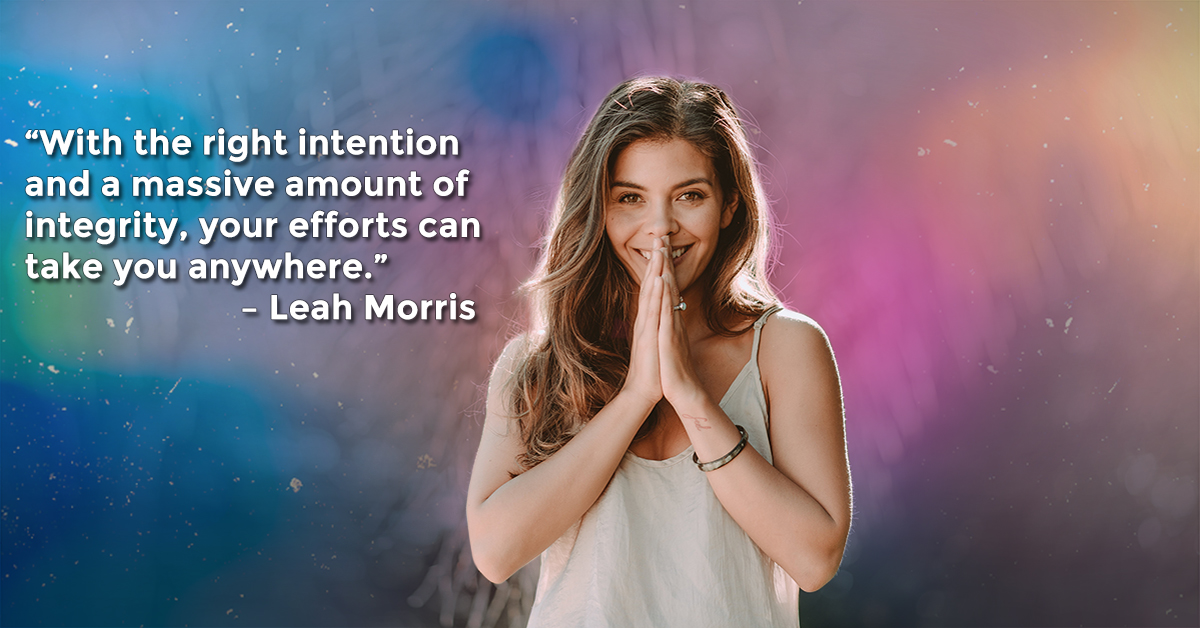 We often hear the phrase 'you have to pay your dues' in situations where someone starts out in a new career field. This phrase translates to the understanding that you have to first experience difficulties before reaching success. This does not have to be a reality for everyone. Leah Morris, Life Coaching and Hypnotherapy Graduate from SWIHA states, "The greatest lesson I learned at SWIHA was that with the right intention and a massive amount of integrity, your efforts can take you anywhere." Basically, if you are willing to work hard and put forth effort into what you want out of life, you can achieve anything!
"I was married and working in real estate as a house flipper with my partner before SWIHA. After a tumultuous divorce, I had to figure out what to do as a career since I worked with him and now was jobless. With my limited savings, I was desperate for a path that I could call my own and I knew I had to make some big decisions." She continues, "I decided to get certified as a life coach because I had always been 'that friend' to my loved ones as their rock and advisor in many ways." Having this realization that Leah had a passion for helping others, she enrolled in the Life Coaching program at SWIHA, later followed by her enrolling in the Hypnotherapy program as well. After completing her certification, Leah chose to specialize in Relationship Transitions Coaching, as this is what most interested her. Having gone through a divorce herself, Leah could really empathize with her clients. "Now I help people navigate this confusing and difficult time with clarity and direction so they emerge feeling stronger and more confident than they ever thought possible."
"I knew I was on the right path when my peers at SWIHA began to comment on how apt my communication and listening skills were. I was being asked for advice and that felt affirming. It motivated me to dig deeper and hone my gifts as well as get more curious about any blocks that I was experiencing (self-doubt, fear of failure, etc.). This program was an incubator for my own growth journey in so many unexpected ways." Leah, like most SWIHA students, went through a transformational journey of her own. SWIHA prides itself on being a safe space for its students, allowing them to heal their own traumas, and discover themselves and their gifts and graces. It is like the saying goes; one must put their oxygen mask on first before helping the person next to them. It's the same for SWIHA students. They must first embark on their own journey before they can embark on the journey of serving others in a loving and profitable way.
Life after SWIHA has been filled with so much growth for Leah Morris. After finishing her schooling, she went on to start her own coaching business 'Life Remade Coaching'. "I went from jobless to running a six-figure life coaching business and expanding to include 6 other coaches that I represent to clients. I am confident, balanced, healthy, clear, and excited for what's to come. That's a long way from having no vision or direction and feeling deeply depressed and anxious about my future post-divorce."
Watch the video below to learn more about what Leah offers!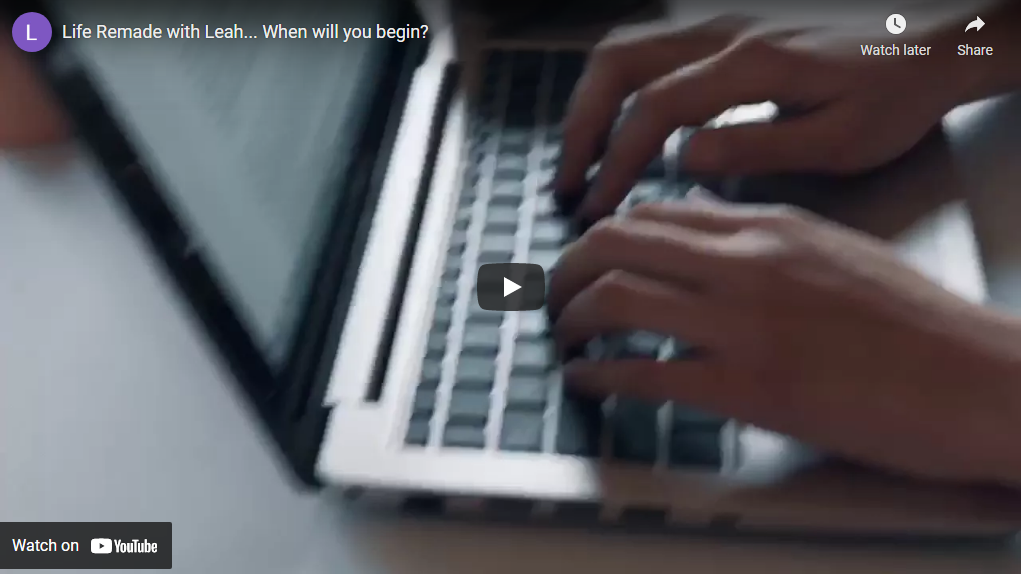 Leah's normal work week is filled with holding sessions for clients 3 days a week, and the other 2 work days are designated for the growth of her business. In addition to the other coaches that work with Leah, she has also grown her 'backend' team, which includes two others who she manages to help her with Marketing and Admin tasks. Another amazing accomplishment of Leah's is that her booming business has grown to an international level! She works with clients in Japan, Australia, Switzerland, Austria, and England! Leah proclaims, "I love that technology allows for such a broad service reach.
With owning her own business, Leah enjoys the perks of being her own boss! Leah takes advantage of her downtime and finds joy in the small moments. Leah explains, "I never start working until I've spent a couple of hours in the morning just waking up and enjoying coffee and breakfast. It's a very leisurely lifestyle and I'm always excited to wake up in the morning…" She continues, "At 36, I've found a healthy and loving new partnership and am looking forward to a future family and buying a home. Life feels balanced and good. This is my version of success."
Along with her coaching practice, Leah Morris also hosts a podcast called Deep Chats Podcast. You can listen to it on all major platforms! Within her coaching practice, Leah added Hypnotherapy, which she feels is "very naturally aligned for me and my clients. I'm excited to see what else comes up as I continue growing." As mentioned previously, Leah first took Life Coaching at SWIHA and then returned to take the Hypnotherapy program. Looking back at her time during the program, Leah asserts, "I loved my hypnotherapy classes and practicing/being practiced on. During one of my classes, I had a peer help me overcome my fear of spiders through a hypnosis session! Still to this day I'm unafraid of spiders! I think experiencing these modalities helps to communicate the true benefit of them when administering to clients."
As a seasoned SWIHA alumni, Leah's advice for any future/potential SWIHA students is, "Interact with your peers as much as possible. I learned so much from them and felt so supported during a time when I didn't have much of it in my real life."
Want to Get Connected With Leah Morris?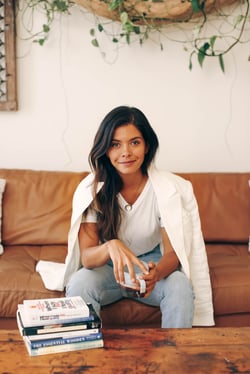 Facebook: Life Remade Coaching
Instagram: @Leahemorris
Podcast: Deep Chats Podcast
Website: www.liferemade.com