Heather Clore had always had a passion for herbalism and holistic nutrition, yet it was not until she became a mother that she realized she wanted to turn her approach to holistic living—and the approaches of her family and, eventually, her community—totally around.
"I knew when my son was born that I wanted to take an all-natural approach to raising him," she explains. "I knew I wanted him to have a great, joyous, happy life and that herbalism and nutrition are both so important to that. I knew it would be best to raise him on nature and what the Divine gave us naturally."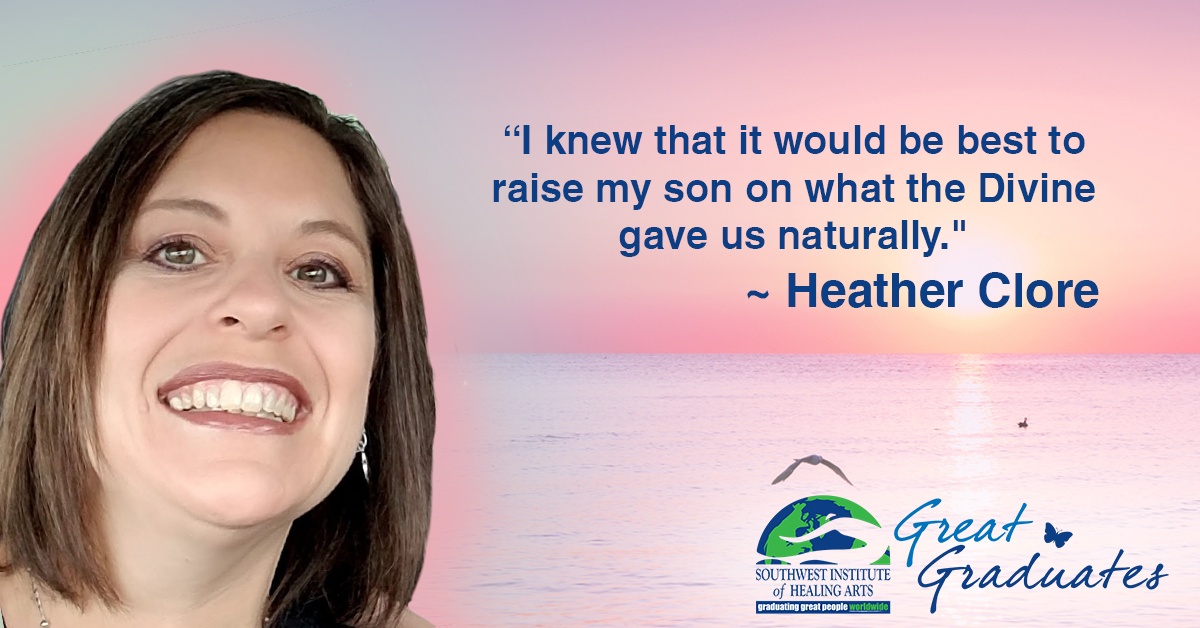 And so Heather came out of retirement and decided to attend SWIHA, motivated by the determination to gain the knowledge and the confidence to move toward her personal version of bliss. After receiving an extensive education in Western Herbalism, Holistic Nutrition, and Reflexology with the guidance of SWIHA teachers Janet Lee, Melanie Albert, Dee McCaffrey, James Silva, and Will Zecco, Heather came roaring onto the healing arts scene with two distinct business ventures.
The first of these is acting as one of ten sales representatives for Wood and Water, LLC, an herbal tea company started by two of Heather's friends in Pagosa Springs, Colorado. The mission of this company is "empowering the public to take back responsibility for their own health," and their vision is "to educate through simplicity, to engage through authenticity, and to enrich through positivity."
With her training on and experience with the healing benefits of herbs, Heather hosts local tea parties to present Wood and Water's eight organically sourced, hand-blended, small-batched varieties of tea to clients seeking natural treatments for common ailments. "This is the perfect opportunity for me," Heather gushes. "I love getting to share my knowledge about herbs and their medicinal values. My favorites are 'SereniTEA' and 'ImmuniTEA' because we all need an immunity boost and a good night's sleep!"
Heather's second venture—and perhaps her biggest way of giving back to the natural world—is EcoFlora, Inc., the 501(c)(3) non-profit she founded with SWIHA students Rosemary Sova and Scot Roberts, which aims to support local ecological awareness of indigenous plants, as well as education around plant sustainability and the healing qualities of medicinal herbs.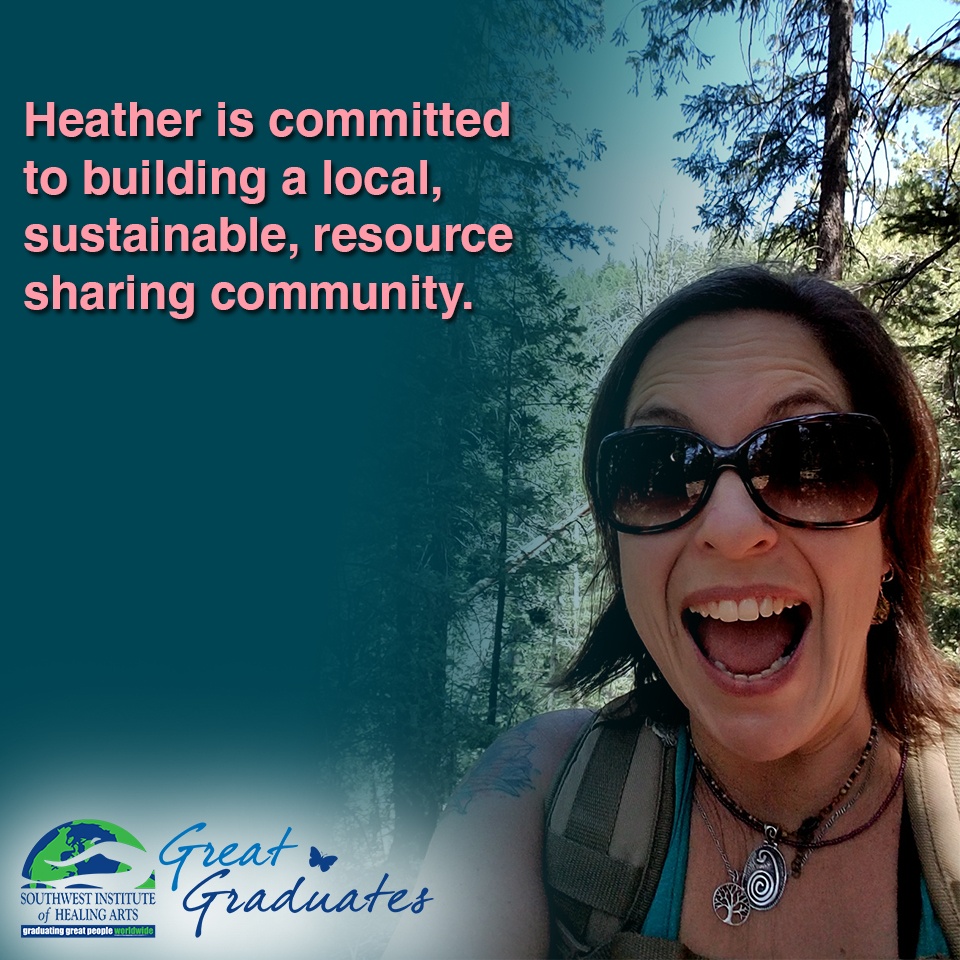 One of the ways EcoFlora achieves these goals is through its online directory—a liaison between local businesses which participate in the renewal and integrity of the earth and an opportunity for fostering the development of a stronger, more sustainable community. Ultimately, Heather and her organization have their sights set on building a local, sustainable, resource-sharing community. By valuing the relationship between the individual businesses in their listing and environmental health, EcoFlora is committed to promoting an economy that healing arts practitioners and other entrepreneurs can live on and use to sustain themselves for generations. You can apply to have your company or small business listed on the EcoFlora directory here!
In addition to these other endeavors, Heather finds time to co-run a small office in Phoenix with a friend where she puts her SWIHA knowledge into practice, offering Herbal and Holistic Nutritional consults and reflexology insight to clients, guided plant walks, and homemade salves made from local herbs.
Reflecting on her successes and her experiences so far, Heather shares, "My greatest lesson was that I can live my passion and support others to live their passions. That is the greatest thing in the world to me." Her advice to those about to start their journey at SWIHA: "Have an open heart and mind and learn everything you can!"