Southwest Institute of Healing Arts began twenty-six years ago as a humble massage school in Arizona. However, the vision of KC Miller, founder and Chief Spiritual Advisor, was always one of a worldwide shift in the holistic health industry. That's why we are so passionate about offering online programs that allow anyone to take our classes from the comfort of their home, favorite coffee shop, library, or anywhere else with wifi connectivity!
Dana Greenwood, Instructional Designer, says "What makes our online programs unique is the same thing that makes SWIHA unique. SWIHA actually walks its talk!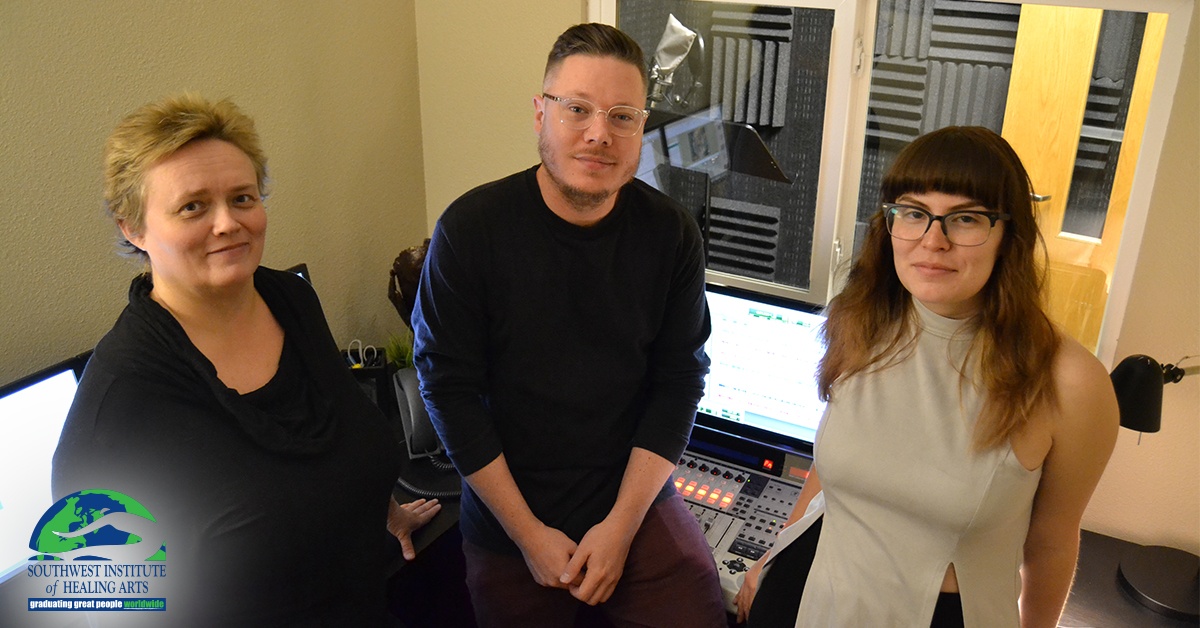 As a teacher, I've worked in schools that provided professional development that was not in-line with what we were being taught to provide for students. For example, educators are taught to provide time for students to integrate new information into their understanding and then provide opportunities to practice those new skills. And yet, our professional development workshops would rarely provide us that time and opportunity.
Because I'm supported as an employee at SWIHA with opportunities for meditation, yoga, massage, aromatherapy, and life coaching, I feel better prepared to integrate all of those modalities into our curriculum."
How SWIHA's Online Curriculum is Created
The leadership team decides what courses are needed or which courses need to be updated. SWIHA often contracts with a subject matter expert, such as naturopathic doctors, hypnotherapists and experienced spiritual practitioners.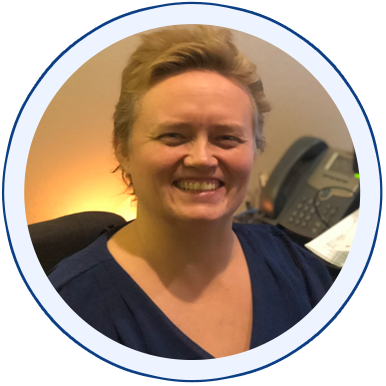 The course content is then converted into a storyboard by Dana. She rearranges the material for flow, to add information to connect it to other courses at SWIHA, or explain concepts through metaphor. Assignments are also created to support students as they begin to practice their healing modalities out in the world.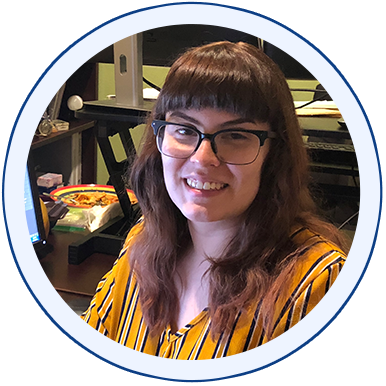 Visuals are created by Dani, a graphic designer, that truly support comprehension of the concepts in the presentation. She often creates infographics or other support materials with subtle design choices that subconsciously support learning. For example, in the Anatomy & Physiology course for Holistic Nutrition, she uses a honeycomb pattern that refers to our microscopic biochemistry.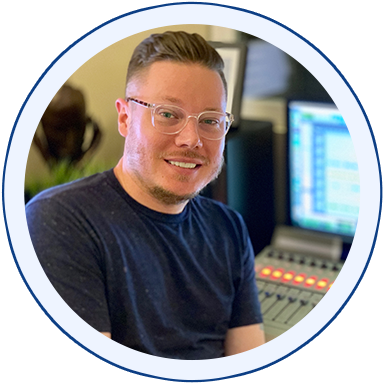 Voice overs are recorded and edited by Alan, audio engineer, for each class. He puts everything together into the presentation software and adds animation and quiz-type interactions to keep students engaged throughout the course. There's a good chance when you are listening to a presentation, it's Alan you are hearing!
What To Expect From a SWIHA Online Program
Sincerity, authenticity, vulnerability, heart and soul. Everyone at SWIHA believes in our mission and puts their heart and soul into the experience we provide students.
The content is interactive in relation to the subject matter. For much of our coursework, the best interaction is what you do with volunteer clients!
Many courses have a weekly live webinar with the instructor. Students have the opportunity to pose questions to an expert on the subject they're learning. This is especially useful for complicated subjects like anatomy or biochemistry.
Research-based content. Our content is constantly being updated to reflect the latest research. For example, a lot of our courses now refer to the work of Brené Brown on shame and vulnerability. The team read through a lot of research on the human microbiome in order to write just three or four sentences for a presentation!
A culture of inclusivity. We work hard to reduce implicit bias in the representation of clients and practitioners in our presentations.
Support from student to business owner. Each program has a dedicated advisor that is available to answer questions, troubleshoot technology, and generally check-in with the student about their online experience. SWIHA also offers lifetime entrepreneurial support through Our Success Center, bi-weekly webinars in a Facebook group just for graduates, and business listing on Great Graduates.
Learn a New Skill and Build a Business From Home
From certificates in modalities such as Life Coaching, Hypnotherapy, and Holistic Nutrition to larger programs that integrate multiple areas of study like the Integrative Healing Arts Practitioner and Holistic Nutrition Wellness Practitioner diplomas, there's ample opportunity to pursue your vision and become a holistic entrepreneur!
SWIHA online graduates have gone on to create success for themselves as coaches, motivational speakers, authors, and so much more. Check out the following blogs about some amazing online graduates for inspiration!