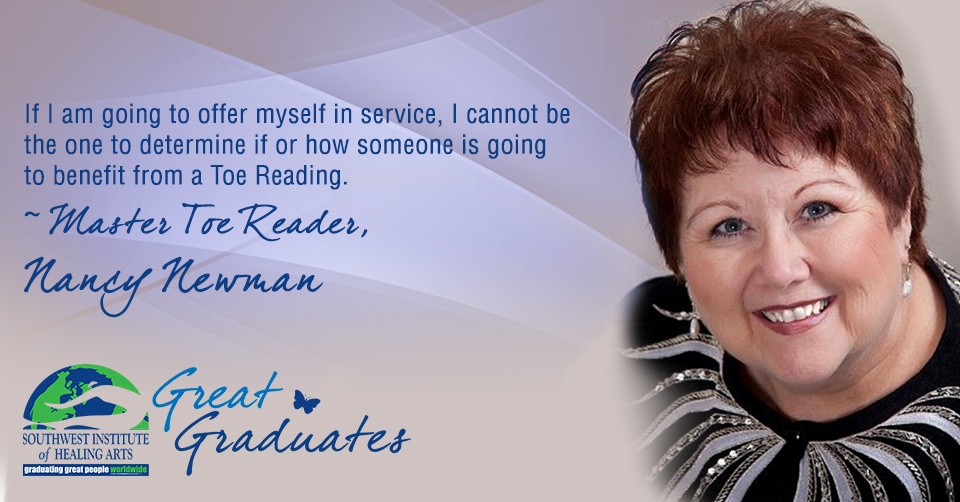 Several years ago, I first discovered toe reading at a Celebrate Your Life conference in Scottsdale, Arizona. I had flown to Arizona a day early to take an all-day workshop from James Van Praagh, a clairvoyant, spiritual medium, and New York Times bestselling author of Talking to Heaven.
While autographing my book, he told me that I should get a toe reading and that I should do it that day while the lines weren't very long because tomorrow the lines would probably be a three hour wait! To be honest, I silently rolled my eyes and thought, "Good lord. Toe Reading? What will they think of next?" Little did I know that one little decision would affect my whole life!
I got my first toe reading and was blown away. In 10 minutes, the Toe Reader revealed to me more about myself than my family would have been able to! Being a natural skeptic, I thought that maybe she was just psychic, or a good guesser. So I went to a Celebrate Your Life in Chicago and received another toe reading. With the same result, I was beginning to think that it would be difficult to have two good guessers in a row. Not to be deterred, since I still was not convinced, I went to yet another Celebrate Your Life conference, and this time my reader was Barney Cannon. He was so accurate that I decided right there I had to find out more about this. So I rearranged my conference schedule so that I could attend the short workshop from KC Miller, the author of Toe Reading: Are You Walking Your Destined Path.
Read More