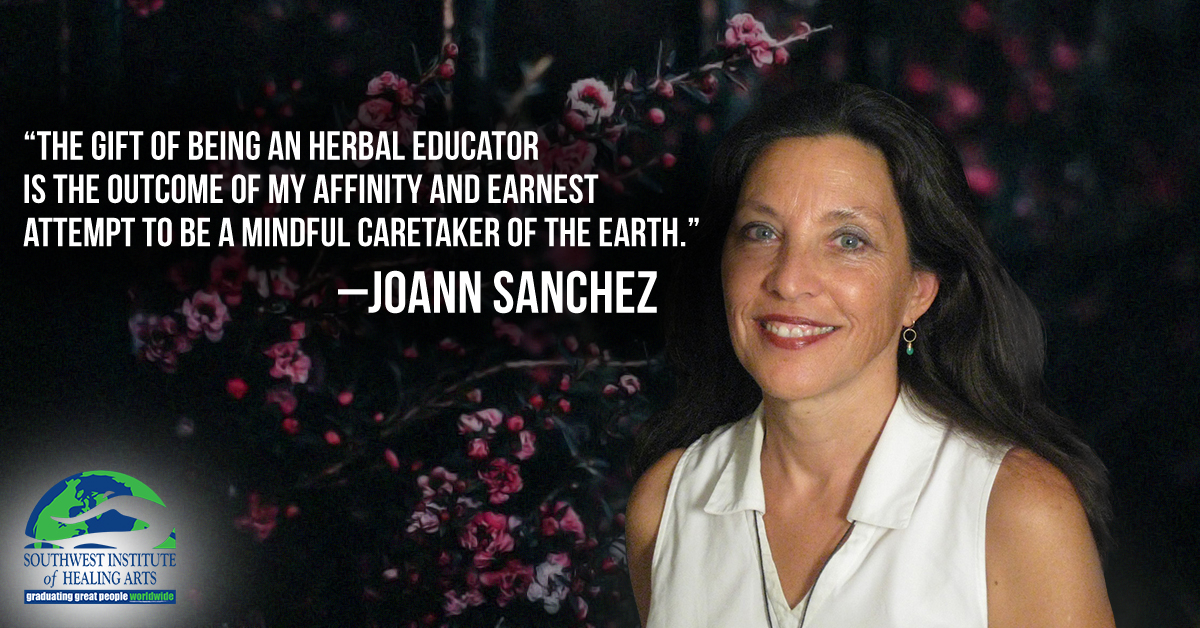 JoAnn Sanchez is trained in social work, forestry, natural resource development, botany and describes herself as a "primarily self-taught Herbalist" with experience spanning four decades.
"A natural attraction and affinity to plants began in childhood," says JoAnn, program director of the Western Herbalism program at Southwest Institute of Healing Arts, "as it is with many Herbalists."
Fate directed JoAnn to an herbal shoppe in the late-1970's. There she met a third generation New England herbalist who modeled her craft through mentoring for many months. The next leg of her journey took her to the Arizona desert, where she learned from an Italian-American who knew the herbal ways from European family traditions.
She tells us: "I was influenced by many American herbalists such as Mark Blumenthal, Chris Hobbs, Cascade Anderson-Geller, Donald Yance, Roy Upton, Michael Tierra, Michael Moore, Daniel Gagnon, Paul Bergner and others." In workshops and conventions during the first chapters of her career when she worked in the natural products industry as retailer, broker, and educator, she credits their work for having personal and direct influence on her understanding of herbal heritage.
Her first decade of introduction in the retail and clinical beginnings further encouraged her private study, where she found inspiration in the work of Dr. Bill Mitchell, Dr. John Christopher, Stephen Buhner, Judith Bergner, Matthew Wood, Sharol Tilgner, and Rosemary Gladstar. She has served as an educator, gardener, wildcrafter, apothecary host and clinician ever since.
"My work renders itself from Nature and Her environments," explains Joann.
Through practical learning and diligent study, her long standing curiosity has led her to have experience in the field learning botany, observing the morphology and life cycles of plants, of which she remarks: "I have learned of Earth's wondrous kin-dom."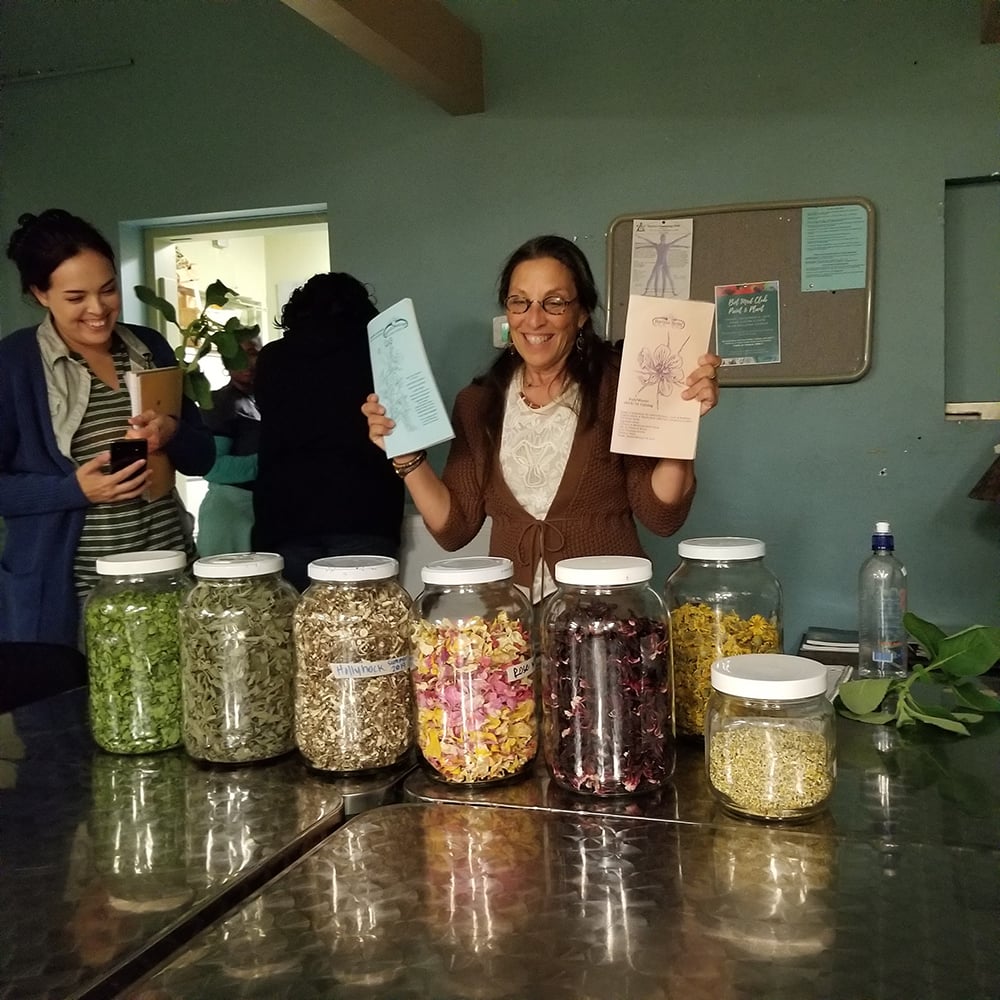 "This has been the motivation to proceed in my exploration and continue following the herbalist path as my vocation and calling," JoAnn emphasizes, "It is an ardent admiration of trees, flowers, grasses, meadow, forest, and seashore; the earthly gardens that provides the substance that lends me to attune, harvest, research, process, produce, dispense, and administer the remedies of Nature's offerings."
"This is my work, this is my life: to journey close and near to these Green Folk all my days. The gift of being an Herbal educator is the outcome of my affinity and earnest attempt to be a mindful caretaker of the Earth places where the medicine plants are."
Jen Awdry, SWIHA graduate and Joann's former student, had this to say about her experience: "I have so much thanks for JoAnn it makes my heart swell and my eyes water. Her teachings gifted me a deep respect and better understanding of the plant world, which is life-changing and invaluable."
Emerald Martin, who now works alongside JoAnn, offers this touching sentiment: "JoAnn Sanchez is a remarkable person. Not only is she a very influential teacher, she is one of the most compassionate and intelligent women I've ever met. I admire her most for her ability to trust her intuition on a whim and calmly pursue the tasks at hand, though they may be monumental. She is very strong in mind, body, and soul; I am so grateful to have met and been taught by her. The Herbalism program would not be the same without her intuitive insight and practical skills as Director."
If you're interested in learning from Joann and following the path of the Herbalist, click here for upcoming start dates of the Western Herbalism program and read some more SWIHA blogs on the topic!

What will I be learning as a Western Herbalism student?
30-hours of introductory courses create your foundation in herbal studies, familiarize you with the working language of the herbalist, and support discussion of contemporary issues in the field. You will begin cultivating plants, making medicine and identifying local plants.
You will also receive education in Chinese herbals, Ayurveda, plants native to America, endangered plants, earth stewardship, plant chemistry, botanical plant families, herb gardening, studies of medicinal plants and the applications of these for all human body systems. A thorough series of herbal pharmacy and medicine-making lessons are included midway in the course.
Your field study will emphasize desert botanicals identification, native uses, plant spirit medicine, flower study, and ethical harvesting.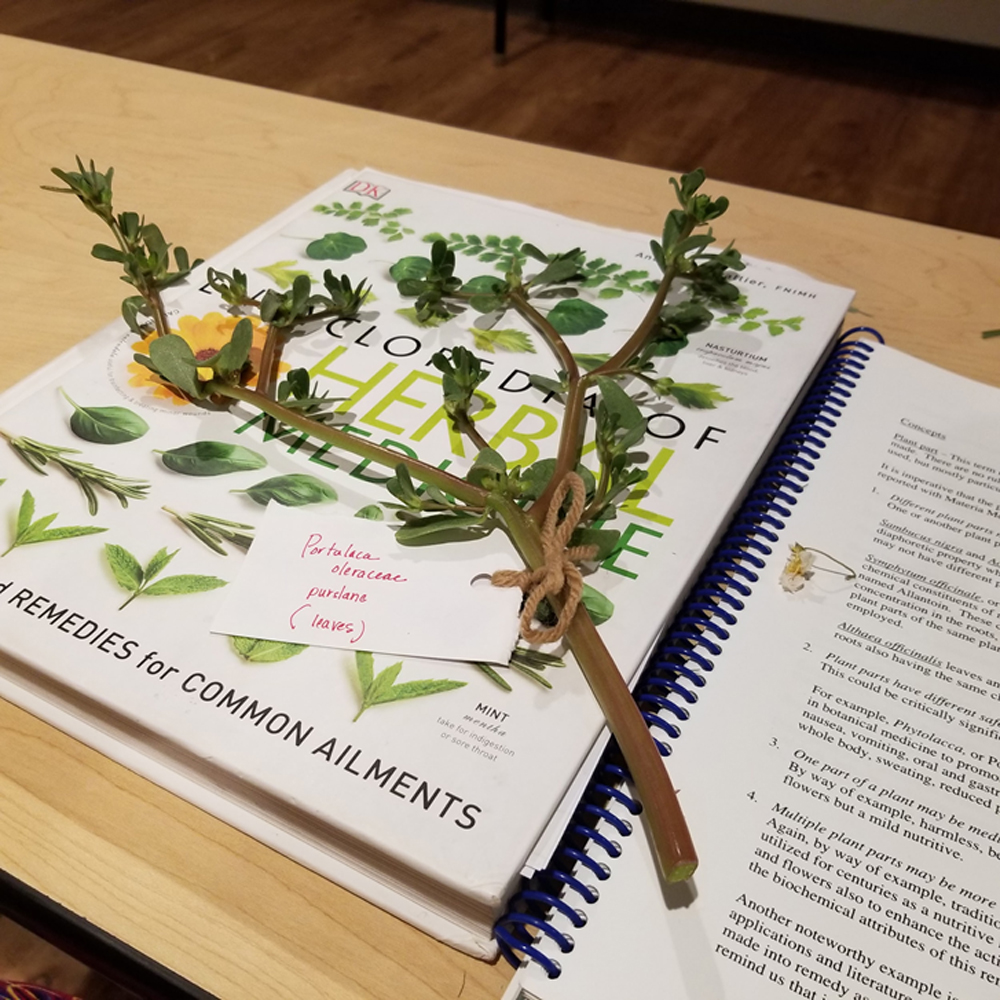 What will my profitable opportunities be as an Herbalist?
Our Herbalism graduates do a myriad of things – community education, working alongside naturopathic doctors, publishing literature about Herbalism, opening brick-and-mortar retail spaces, one-on-one wellness coaching, and more.
Within your program, you will learn to write research papers, participate in an externship, and learn to formulate herbal products, giving you the opportunity to experience all aspects of being an Herbalist and to decide which unique path will bring you the most joy.
Click here for more Frequently Asked Questions about becoming an Herbalist at SWIHA!