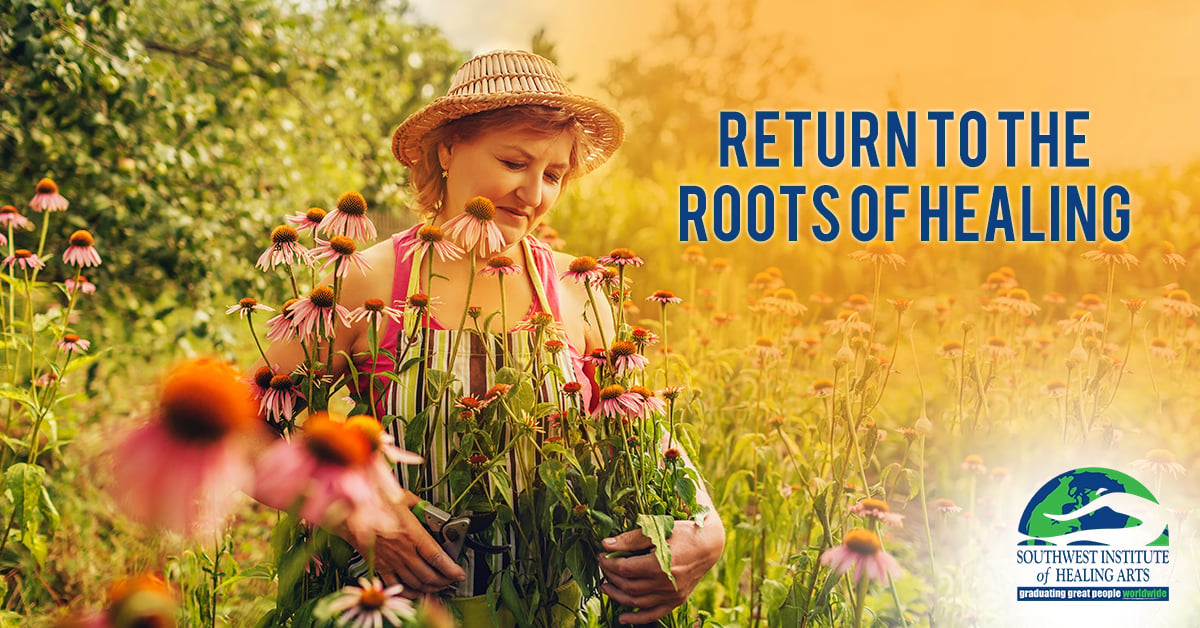 Plant medicine is far from a new method of healing, yet we see a renewed interest in recent years to return to the 'root' of wellness – treating mind, body and spirit with holistic, natural practices. Beyond caring for our home—the Earth—we believe in an inherent right and responsibility to care for our wellbeing; knowledge of herbal remedies provides a self-empowering tool to provide self-care and therefore extend this learning onto others.
Southwest Institute of Healing Arts' Western Herbalism program is one of the most comprehensive programs in the country, and today we'll be answering some common questions about life and work as an Herbalist!
What is 'Western' Herbalism? How is different from the broad 'Herbalism'?
As a Western Herbalism student at Southwest Institute of Healing Arts, you will gain specialist knowledge about the diverse Southwest ecosystems, allowing you to become familiar with native plant life. There is an emphasis on our relationship to nature within the course, and studying local flora encourages sustainable wild crafting practices.
What will my profitable opportunities be as an Herbalist?
Our Herbalism graduates do a myriad of things – community education, working alongside naturopathic doctors, publishing literature about Herbalism, opening brick-and-mortar retail spaces, one-on-one wellness coaching, and more.
Within your program, you will learn to write research papers, participate in an externship, and learn to formulate herbal products, giving you the opportunity to experience all aspects of being an Herbalist and to decide which unique path will bring you the most joy.
What options are offered for Western Herbalism programs?
We have three options for your study:
The certificate is intended for individuals looking for personal development in the area of herbal remedies and established holistic entrepreneurs looking to expand their offerings with knowledge of plant medicine. The two larger programs are a fit for those looking to live and work as a Western Herbalist, with specialty knowledge in various aspects of the practice.
Our Admissions team is ready to help you navigate your options – give them a call at 480-994-9244 or by emailing info@swiha.edu!
What will I be learning as a Western Herbalism student?
30-hours of introductory courses create your foundation in herbal studies, familiarize you with the working language of the herbalist, and support discussion of contemporary issues in the field. You will begin cultivating plants, making medicine and identifying local plants.
You will also receive education in Chinese herbals, Ayurveda, plants native to America, endangered plants, earth stewardship, plant chemistry, botanical plant families, herb gardening, studies of medicinal plants and the applications of these for all human body systems. A thorough series of herbal pharmacy and medicine-making lessons are included midway in the course.
Your field study will emphasize desert botanicals identification, native uses, plant spirit medicine, flower study, and ethical harvesting.
Who is involved in the curriculum development and instruction of the program?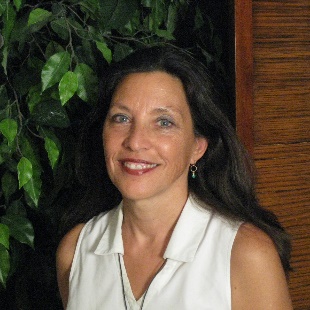 You will learn from award-winning Herbalist JoAnn Sanchez, who has more than thirty years of experience as a community herbalist. She holds a Bachelor of Science degree in plant studies and also has graduate training in botany.
She is the author, director, and primary instructor for the Herbalism program, as well as owner of Botanica, where she does custom compounding and serves as a mentor for new practitioners. Since 1998, JoAnn has been a faculty member at the Southwest College of Naturopathic Medicine in the Department of Botanical Medicine, teaching courses and supervising cultivation projects.
JoAnn is also recognized as a professional member of the American Herbalist Guild, and receives rave reviews regularly from her students for her teaching style and enthusiasm for the practice of herbal medicine.
Building a business seems intimidating…How will SWIHA help me?
You will gain the tools to create a realistic and complete business plan that is unique to your vision through the Holistic Entrepreneurship and Business Development curriculum included in the diploma and degree options for the Western Herbalism program. You will be walked through each step of developing a successful practice, with an emphasis on creating a marketing plan designed to produce immediate and sustainable income.
SWIHA also provides lifetime entrepreneurial support to students and graduates through Our Success Center. You will have access to mentoring sessions, the ability to use our business center if you visit our campus, webinar opportunities and you may even submit your business to be featured on our blog to an audience of over fifty-thousand!
This feels like what I'm called to do, yet it seems scary! Is that a common feeling?
Our founder, KC Miller, also offers these words: "What if you did whatever was placed in front of you? Understand that when the Divine gives you these downloads, when you get these wild ideas, that is actually your soul saying 'I'm ready! I'm ready to do what I was placed on earth to do'.
I believe our intuition is actually our soul's voice. And when we hear our soul, we have two decisions: We do it, not fully knowing all the steps along the way, or we deny our soul's urging and we will circle and circle and circle until we make a new decision. We will go down the path of feeling disappointed in ourselves, or finally we will take a deep breath and we will step in the unknowing – knowing that we are following our divine spirit path…
What I can tell you is that I didn't know how to do this [create Southwest Institute of Healing Arts], and I probably wasn't qualified other than to the Divine. And the Divine said, 'she'll be the one that we'll use…because she's willing"…Please don't doubt yourself. If you're getting those soul messages, go with it. You are qualified!"
I'm ready! How do I learn more? What are my next steps?
Classes begin October 6, 2020 – there's still time to sign up! Our Admissions Coaches are excited to guide you through every step of the process, from answering your questions to helping you apply for Financial Aid! Email info@swiha.edu or call (888) 504-9106 to schedule a time to speak about your big dream!


Click Here to Watch our Recent Western Herbalism Webinar with Joann Sanchez and Becca Briley for More Information