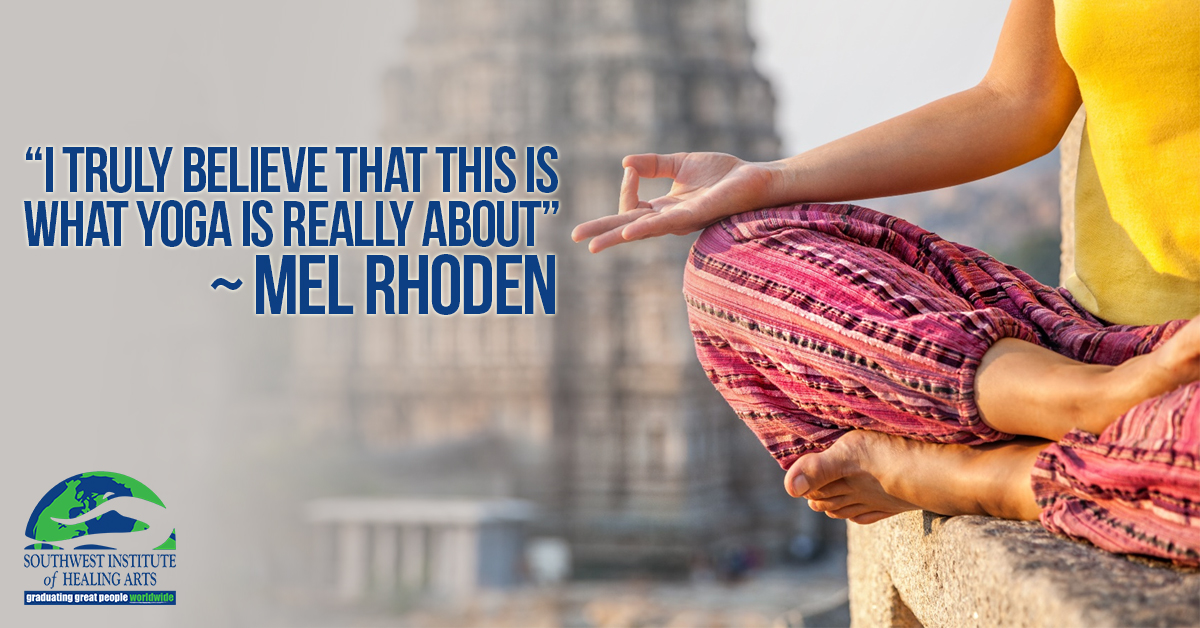 What a year we had last year! I am convinced I may not have made it had it not been for yoga. I started 2020 in Yoga Nidra training and fell in love with the sleep based meditation practice. As someone that has always struggled with shutting my brain down and trying to get all of the thoughts racing through my head to stop, the practice of Yoga Nidra was able to take my meditation practice to the next level.
Well, then naturally, I fell in love with yoga. Yoga was never a priority in my life, however it quickly became my saving grace. If something so simple and powerful could help me quiet my thoughts and still my overactive mind, well, I had to learn more. So a few weeks later I signed up for Yoga Teacher Training. I now had a beautiful combination of the physical practice of yoga and the meditative practice of Yoga Nidra. And that's where I thought it would end. And then, of course I wanted to learn more.
Shortly after graduating from my 200 Hour Yoga Teacher Training program, a fellow classmate referred me to where she worked, and I had the honor and privilege of being hired on at a mental health office, offering Yoga Nidra to mental health clients, who were looking for something to add to their ongoing mental therapy.
This opened up a whole new world for me, and to the idea of teaching yoga for mental health. I mean personally, I knew what yoga had done for me and my own struggles with depression and anxiety, so why not learn more. So I ended 2020 enrolling in the Yoga Body Psychology program at SWIHA to round out my studies. Honestly, I had no idea what I was getting myself into, I just knew that Spirit was calling me to help clients heal mentally, emotionally, and physically.
What is Yoga Body Psychology?
Yoga Body Psychology (YBP) is the Amrit Method, I AM of Yoga Therapy, where you use yoga-based coaching and facilitation techniques to guide your clients through the healing process. This 100 hour program has four levels and a practicum, and completely prepares students to confidently help clients through the mental and physical healing process.
YBP helps the client with the mental component of a physical ailment, clearing the emotional blockage at the root, rather than merely treating the symptom. Often what happens when we move our body in certain ways and positions, it brings up a fear, tensing the muscles and sending an alert to the body that something is wrong. And what YBP practitioners do is hold space for the clients and allow them to be with the uncomfortable sensations.
The sessions are prop assisted in order to give the client support, with props, such as bolsters, blankets and extenders. There are also partner assisted sessions/sequences where the practitioner helps the client with alignment, guiding them into the pose and holding it with them for several breaths. This is done using their own body and/or props as well. The practitioner then uses facilitation techniques, talking them through the sensations and emotions that may be coming up for them in the pose. We are also taught how to lead a group class, guiding students with props, to comfortably and safely get into the poses. And of course guiding the groups through the emotional facilitation, which is a key component.
Unprocessed emotions and traumatic experiences can become energy blocks in the physical body, which can often show up as physical ailments and/or mental illnesses. What YBP does is help to release and remove those blockages to help energy flow, blood flow, circulation flow and ease range of movement, reconnecting us to the wisdom of the body, which ultimately knows how to heal itself.
Yoga is a Physical and Mental Practice
After completing the full YBP course, I truly believe that this is what yoga is really about. Yoga is meant to be a physical practice and a mental one as well, helping us to align our minds and body, releasing any energetic blockages that prevents us from settling into our true self.
I AM Yoga Therapy, was a perfect end to my 2020 year. It started with Yoga Nidra and ended with Yoga Body Psychology, and sandwiched in between there was my 200 Hour Yoga Teacher Training. I can confidently say that my own healing and release of emotional blockages, saved my life in 2020. And my personal healing journey has helped me connect to my clients on a deeper level, because as I heal, I have more capacity and ability to help others heal.
In preparation for this blog I had the wonderful opportunity and pleasure of speaking with Kamini Desai, a dear partner of SWIHA, who carries on the work started by her father and guru, Yogi Amrit Desai. She dropped so many gems during our conversation, however one gem stood out the most, the underlying principle of this work is that, "we are not healing the body, we are creating the environment for the body to best heal itself".