In 2003, Jason Zelich and his future wife, Kerri, were living out what some might describe as a dreamlike existence in Paris, France. Surrounded by glorious architecture, ample art, and a foodie's paradise, they were both pursuing successful careers in the international fashion industry. Yet, this lifestyle still wasn't quite as satisfying as either of them had hoped it would be—at least not in the long-term. With a passion for holistic wellness and a desire to bring people together, both started dreaming of something new…
Together, Kerri and Jason decided to make the move to Tempe, Arizona to fulfill Kerri's dream to study therapeutic massage and energy work at SWIHA. She graduated with her degree—as well as certifications as a Master Massage and Bodywork Practitioner, a Registered Polarity Practitioner, and a Cranial-Sacral Practitioner—a mere two years later. Motivated by Kerri's commitment to promoting health and vitality, as well as his own background in the world of sports injuries, Jason followed suit shortly thereafter and enrolled in SWIHA's 750 Hour Massage Therapy Program.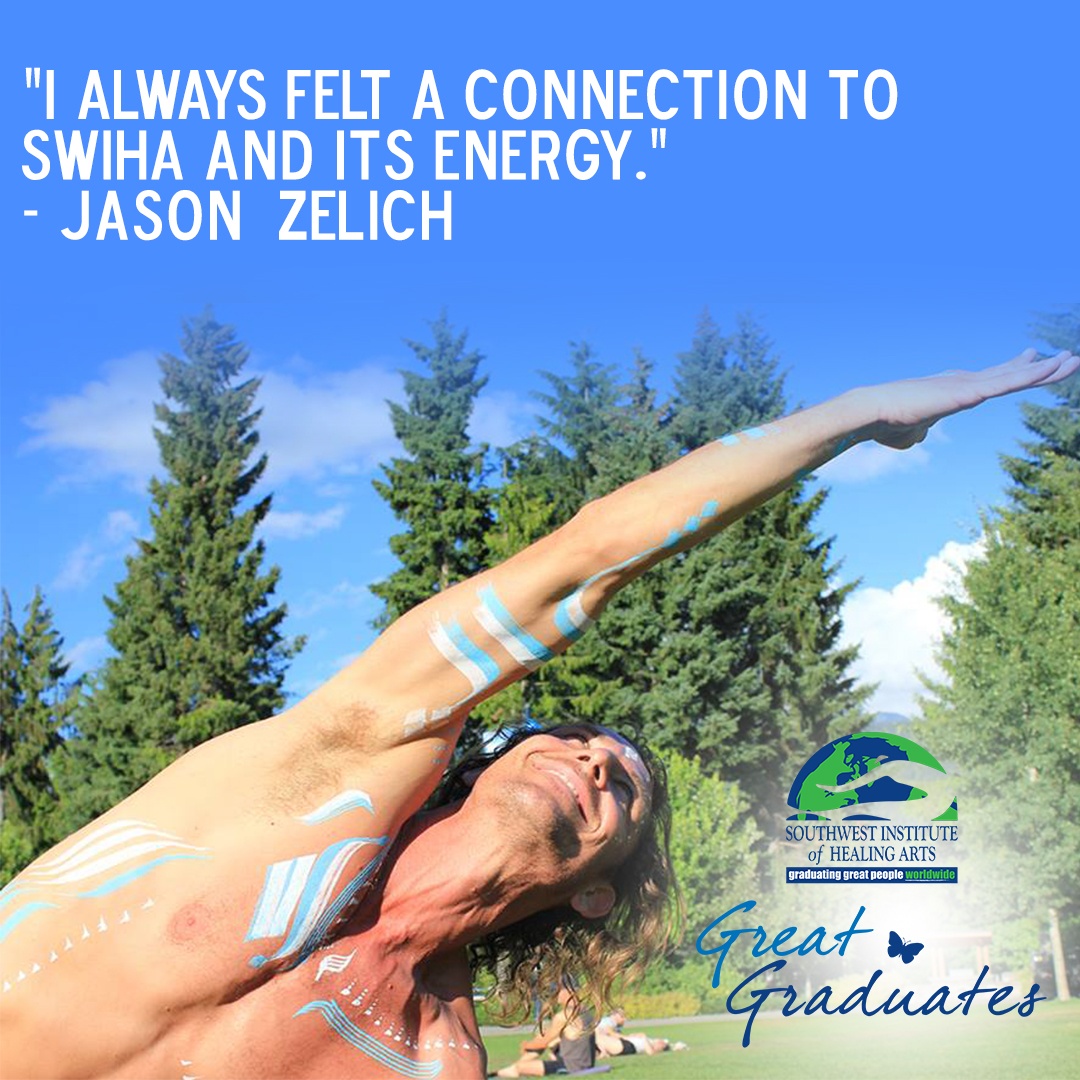 "It was an easy choice," Jason shares. "I always felt a connection to the school and its energy. I had a led a life of travel and work within other countries, and I had started to appreciate people of all walks and cultures. I knew I thrived when I was with people, and I knew my career was meant to involve being around people."
A Safe Haven for All
Now, Kerri and Jason are using their massage education—as well as their training as yoga teachers—to launch ONE TRIBE Yoga & Wellness, a 3000 square-foot center located in Tempe, Arizona, which includes a yoga studio, two therapy rooms, three bathrooms, a showering facility, and a lobby with a retail entrance. Yet, this state-of-the-art facility is impressive for reasons beyond its sheer size. In fact, Kerri and Jason have much more powerful plans for their budding venture:
"ONE TRIBE's mission is to unite and elevate the community by delivering empowering yoga classes, nurturing massage and bodywork, healing Ayurvedic modalities, and mindful meditation.
"In the midst of these challenging times, fostering a community of healthy, happy, peaceful people that feel connected, balanced, resilient and strong in both mind and body is ONE TRIBE'S vision for positively contributing to the world, effecting change, and creating palpable impact. We strive to create a space in the Tempe area that is a safe haven for all. ONE TRIBE's focus on health, wellness, personal growth and healing in an inclusive and supportive environment will allow our clients to feel elevated, liberated and empowered.
"Our offerings will provide opportunities for students to become more educated and self-aware, to cultivate grit by challenging themselves to work through their edges, and, ultimately, to find deeper healing in a vibrant, yet relaxed, environment."
Nuts and Bolts: Putting Together a Studio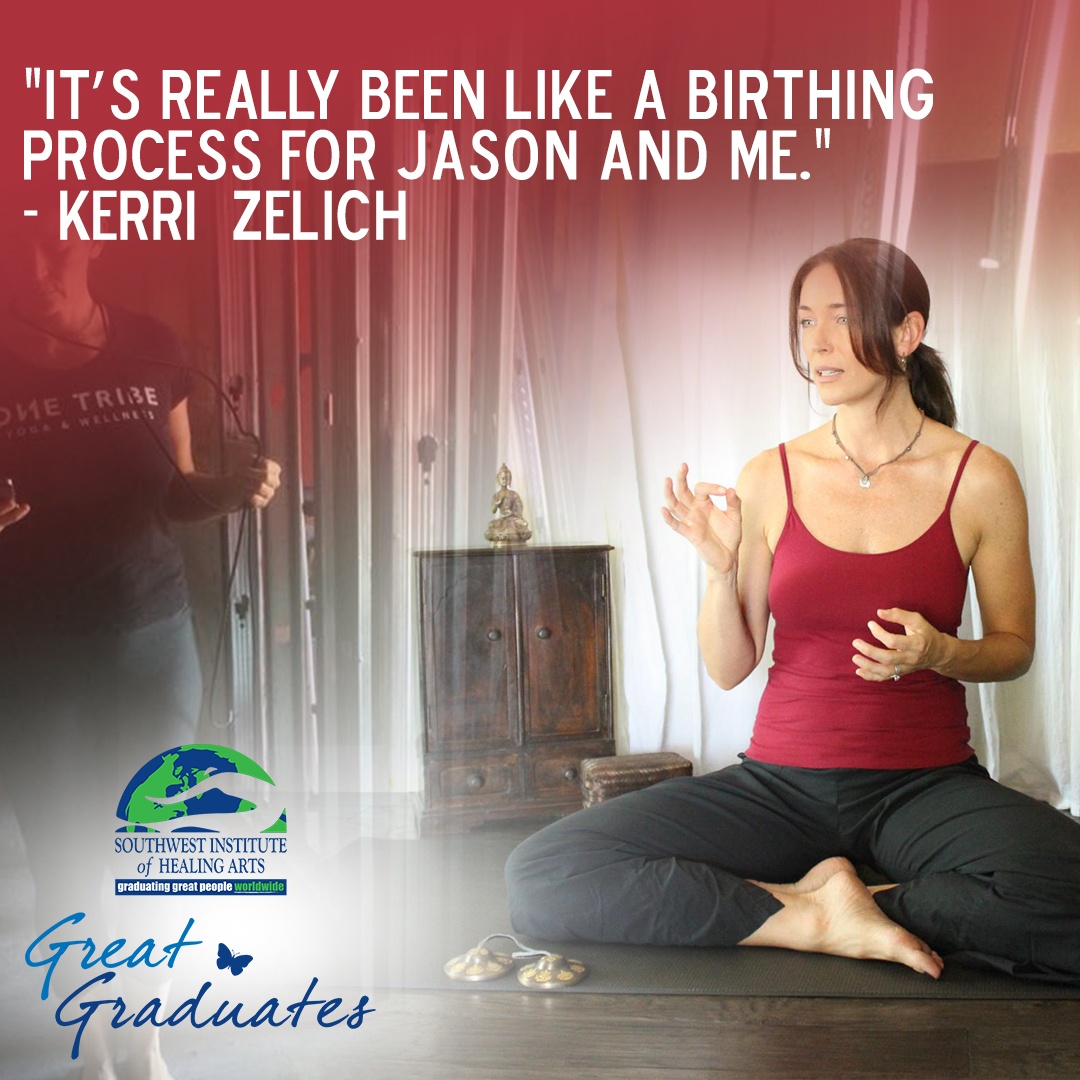 While ONE TRIBE will offer a multitude of classes—including Hot Vinyasa, Yin, Deep Zen Flow, and more—the foundational style of the studio reflects an Ashtanga lineage. "Ashtanga is vigorous, challenging and edgy, which creates strength, flexibility, stamina, and resilience beyond the physical body," Jason and Kerri share. "The guiding principles, such as establishing an unwavering connection to the present moment through breath and body awareness, getting out of your comfort zone to allow for growth, and letting the practice nourish you in both body and mind, reverberate throughout all of the ONE TRIBE Yoga & Wellness classes."
In preparation for the manifestation of this dream, Jason has kept busy managing the entire buildout of the studio, a process which he describes as both "crazy cool" and "nuts." "It's as if my old life hit pause, and I'm now this guy who comes home covered in dust after making three trips a day to Home Depot," he elaborates. "I'm being tested daily to breathe so as not to let the stress feel more complicated than it is. I'm looking forward to being barefoot again, jamming music, and providing the community multiple ways to find peace inside."

Kerri, on the other hand, views the steps of preparing for ONE TRIBE's opening as a journey of dharma. "It's really been like a birthing process for Jason and me," she explains. "Our baby. Like all births, we conceive, incubate, nurture, labor, and raise it with the hope that it goes into the world to contribute something positive, helpful, powerfully healing, and unconditionally loving to the community."
Join the Tribe!
ONE TRIBE's grand opening is scheduled for Thursday, June 21, 2018, which just happens to be the Summer Solstice—the longest and brightest day of the year! If you're looking to bask in the glow of your practice, you're in luck, as Kerri and Jason are offering four days' worth of free yoga classes, chair massages, refreshments, light snacks, and music to celebrate their new presence in the Tempe community. Reserve your complimentary spot fast, as classes are already booking up!