Crystal Valentina Price knows that personal growth is a lifelong game—and, often, that game involves some pain. "They say that all suffering has a noble purpose," she explains, "and it wasn't until I was completely exhausted of being the victim of my own story that I truly stepped up into owning my story and creating my own reality."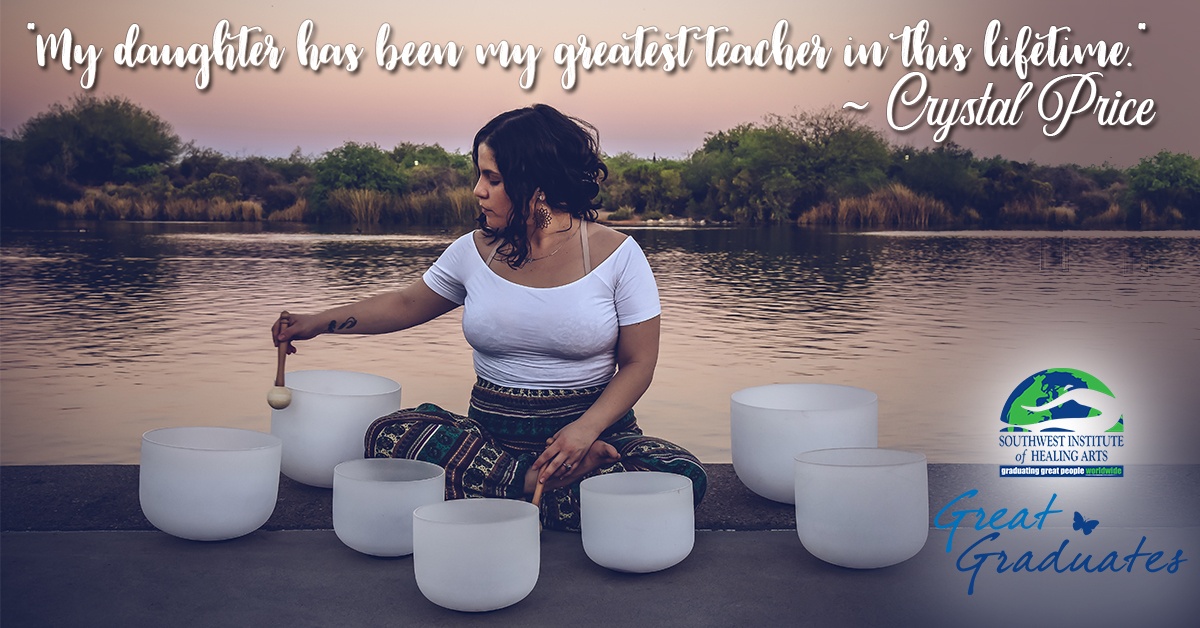 For Crystal, this process of letting go intersected with a new aspect of her identity: parenthood. "When I became a mother, I felt like I had lost a sense of who I was and was really yearning to rediscover my sense of Self," she reflects. Through her yoga practice and yoga teacher training, she was able to do just that: "I have realized through this practice that all we have to do is show up! Energetically holding space for ourselves and others has the power to heal!"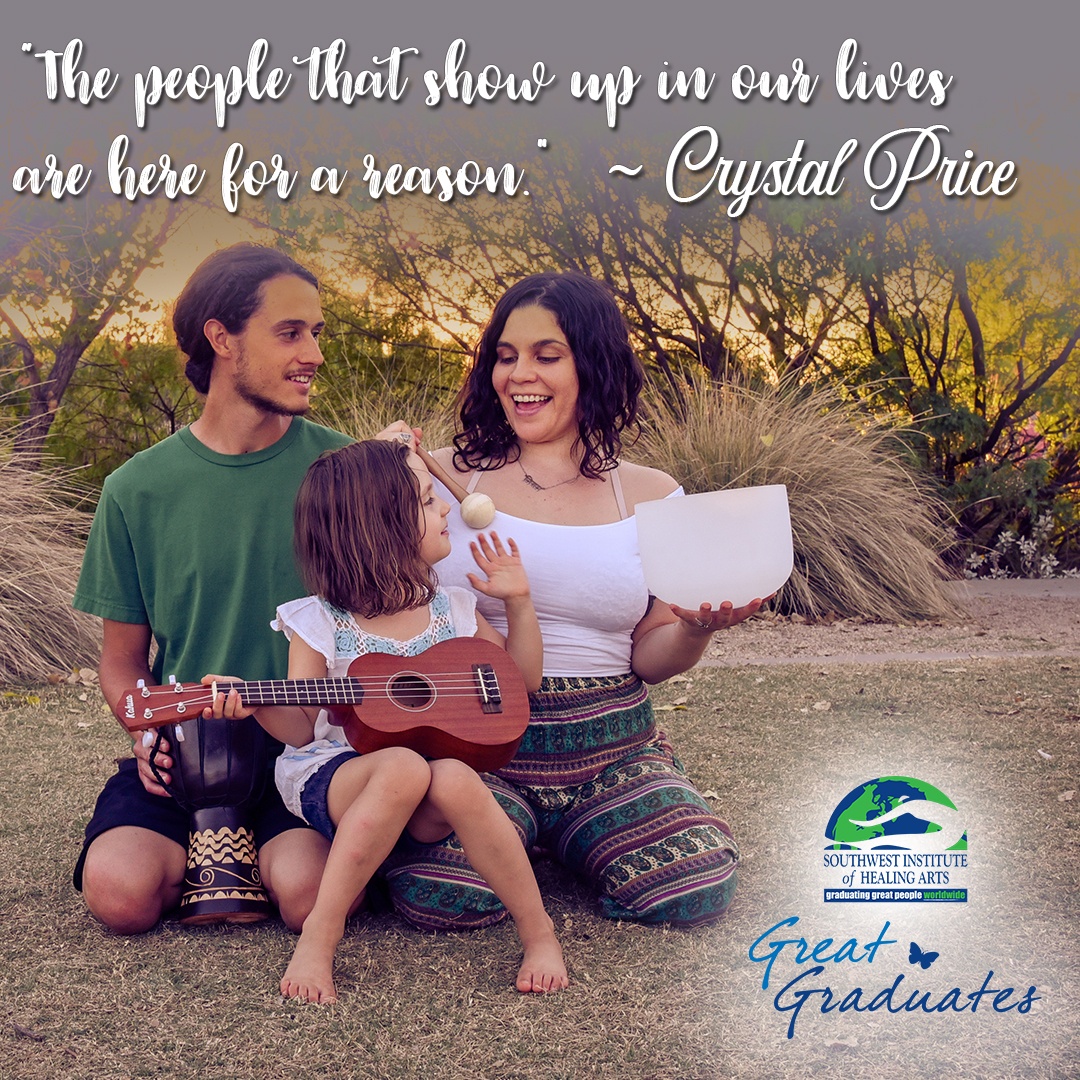 Struggling through this kind of massive change in her life—and emerging triumphant on the other side as a proud parent with a strong sense of Self—has imbued Crystal with a special kind of relatability. "I feel that my greatest strength and gift as a facilitator is my ability to embrace my humanness," she shares. "I take whatever I am going through at that time of my life, and I share it with my classes, guiding them on how to cope. As spiritual beings having this very human experience, it helps to know that we are not alone in our humanness. We come together in community to support one another."
With that exact sense of community in mind, Crystal currently serves as the Studio Coordinator at Spirit of Yoga, SWIHA's yoga-centric sister campus, where she helps organize and manage events, workshops, and the studio's social media presence. On top of this leadership role, she also guides various classes and events on site, including:
Sacred Crystal Sounds (offered 11:15 AM – 12:35 PM, every Sunday), a gentle yoga class which incorporates the energy of chakra-tuned crystal quartz singing bowls and crystals.
Yoga Nidra (offered 1:00 PM to 2:00 PM, every Sunday), an ancient Indian meditation technique what taps into deep brainwave states and promotes deep relaxation.
Lunar Sound Healing (offered 4:20 PM to 5:30 PM, monthly on the Sundays closest to the New and Full Moons), a series of modalities—including breath meditation, cosmic vibration, and intention-setting—which harnesses the energy of the moon and restores harmony.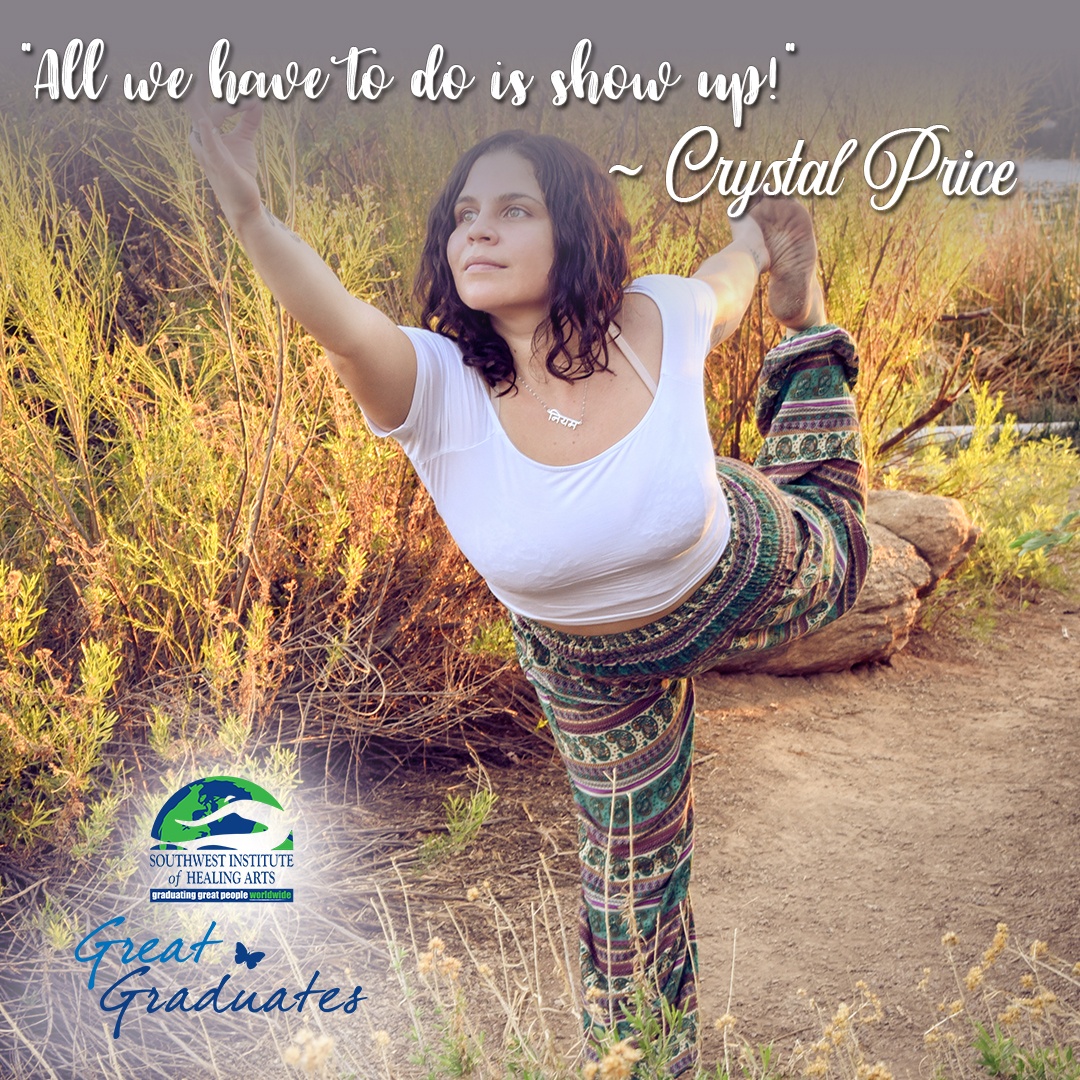 Off the mat, Crystal stays busy with a variety of personal interests and passion projects. She is an avid urban farmer who adores learning how to grow her own food sustainably and how to conserve water; this appreciation for permaculture has also translated into her interest in herbalism and her hobby of crafting medicine, salves, lotions, and tinctures from herbs. "I believe that everything we need can be grown from a plant," she specifies. "Nature knows best and provides us with the medicine we need."
Yet, her ultimate passion "above all passions" has become her family. "The people that show up in our lives are here for a reason. Our parents, partners, children, friends—they all make up the magic that is our life. I am so thankful for my partner, and I honor the platform for growth that is our relationship." Yet, perhaps her most surprising growth has come from someone else…
"My daughter has been my greatest teacher in this lifetime and has accelerated my path to self-discovery a thousand-fold. The mirror that a child is for a parent provides the ultimate lesson of Self."
At the end of the day, Crystal wants other to remember that the work is never done. "'Om Mani Padme Hum' is a Sanskrit mantra that translates into 'the jewel within the lotus,'" she explains. "The traumatic and challenging events that appear in our lifetime are the mud from which the beautiful lotus or jewel can merge." With this in mind, Crystal encourages future yogis and yoginis not to wait for perfect time or circumstances to share their gifts and graces: "The time is always now, and the world needs your medicine!"