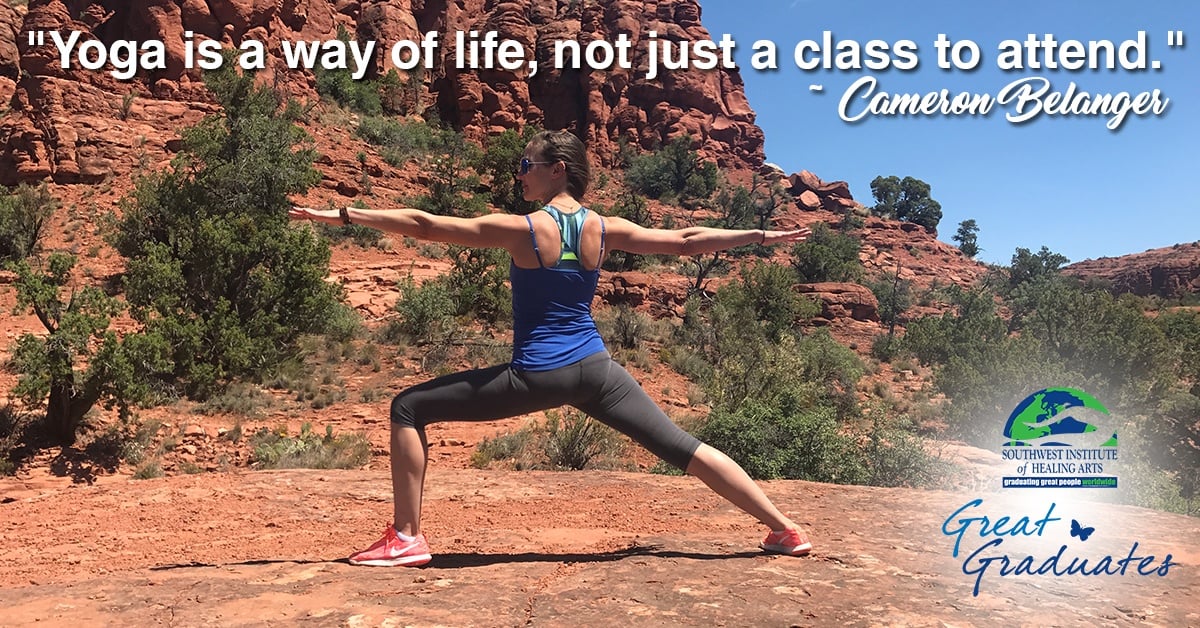 Ask Cameron Belanger for some words of advice, and she'll simply tell you this: believe in the process.
It was believing in the process that first led her to embark on her healing journey. It was believing in the process that helped her survive an abusive relationship and learn to parent more resiliently as a result. And it was believing in the process that shifted her focus from a lengthy career as a public-school educator to a new entrepreneurial venture as the founder and owner of her own private practice, Peaceful Healing.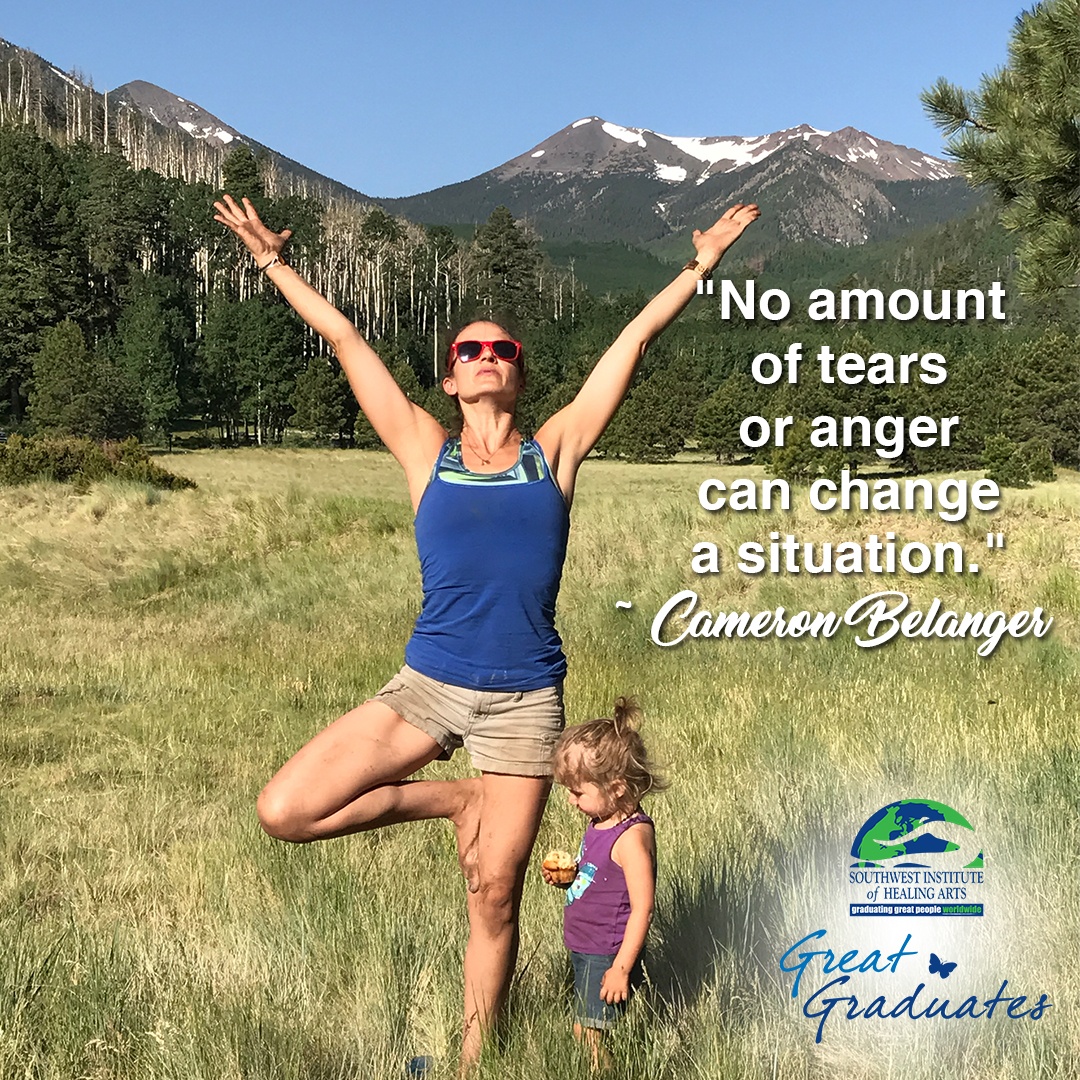 "Anything can be achieved and can continue to get better by practicing the process," Cameron explains. "I have learned and practiced teaching, mothering, breathing, and pushing my body. Every day allows me to refine myself in my professional and personal life."
A Teacher to Many
In 2016, Cameron realized that she was ready to switch up her job prospects. Educating others had long seemed to be her calling. She had served as a teacher for 14 years, and now she was ready to bring that same wisdom and leadership to an entirely different demographic as a yoga instructor. Faced with balancing her full-time job with school—as well as with her duties as the single mother of two wonderful daughters—Cameron made the bold decision to enroll in the 800-hour Advanced Yoga Teacher Training at SWIHA.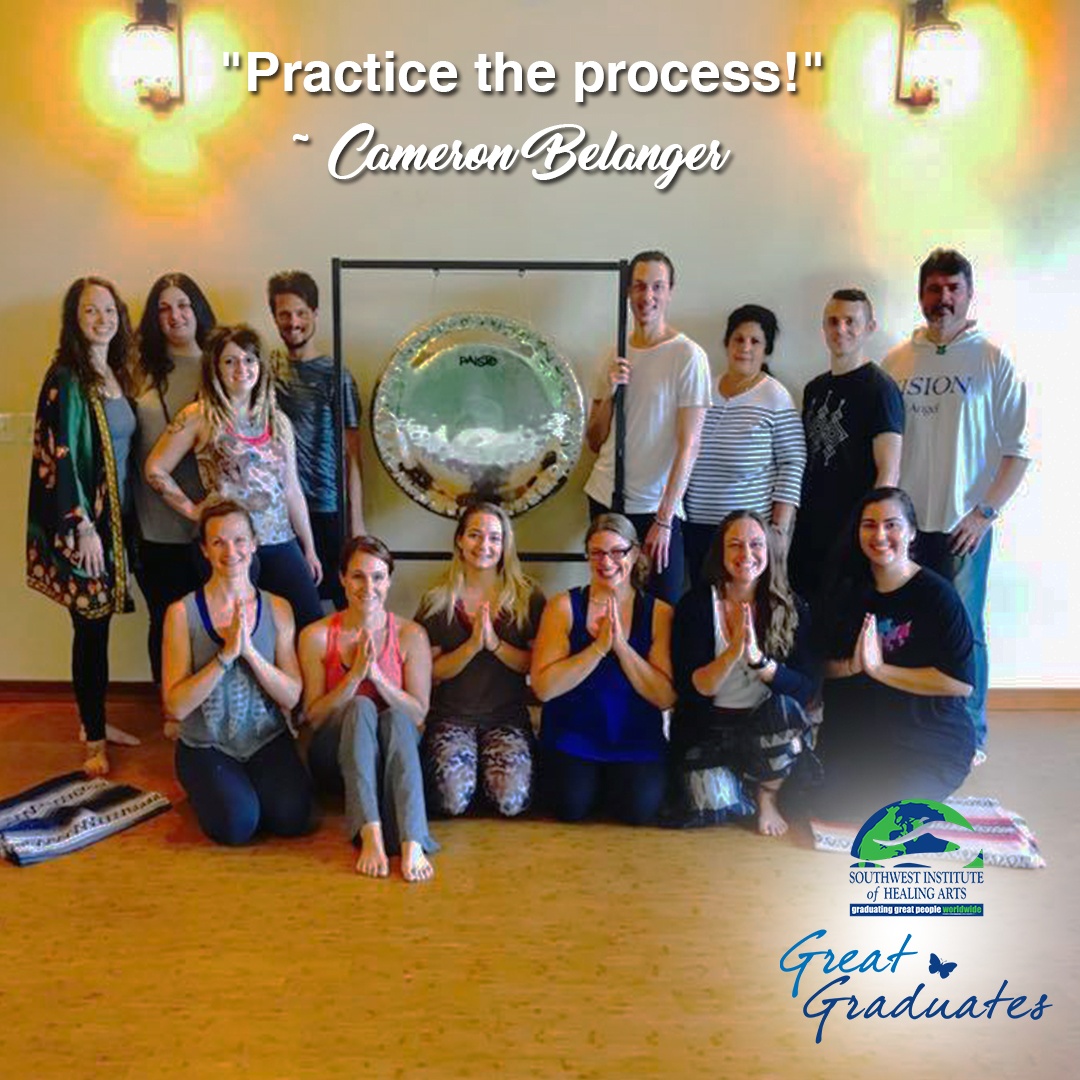 Through her coursework, Cameron was able to hone the yoga practice which she had already successfully maintained for 20 years—a feat in and of itself!—and was introduced to Polarity and Yoga Nidra. Regarding these two unexpected specialties, she shares, "When beginning the program, I knew nothing about Polarity or Nidra, yet now I absolutely resonate with both. Polarity is such a strong therapy that guides the body to release blockages naturally. We all have experienced some degree of trauma throughout our lives, and Yoga Nidra allows our brain to go to the delta stage safely and to release and replenish naturally."
Cameron shares both modalities through Peaceful Healing, whose mission is "to empower all who are willing to appreciate the power of balance between the breath and body in a safe and non-invasive way." Peaceful Healing offers a flexible schedule of individual and group classes that emphasize prenatal preparation and healing from PTSD. Some of those classes include Polarity, in which Cameron moves energy through the body to release blockages; Yoga Nidra, in which Cameron guides the mind into a conscious state of deep relaxation; and Sound Healing, in which Cameron uses her voice, singing bowls, and gongs to create mind-body-spirit balance.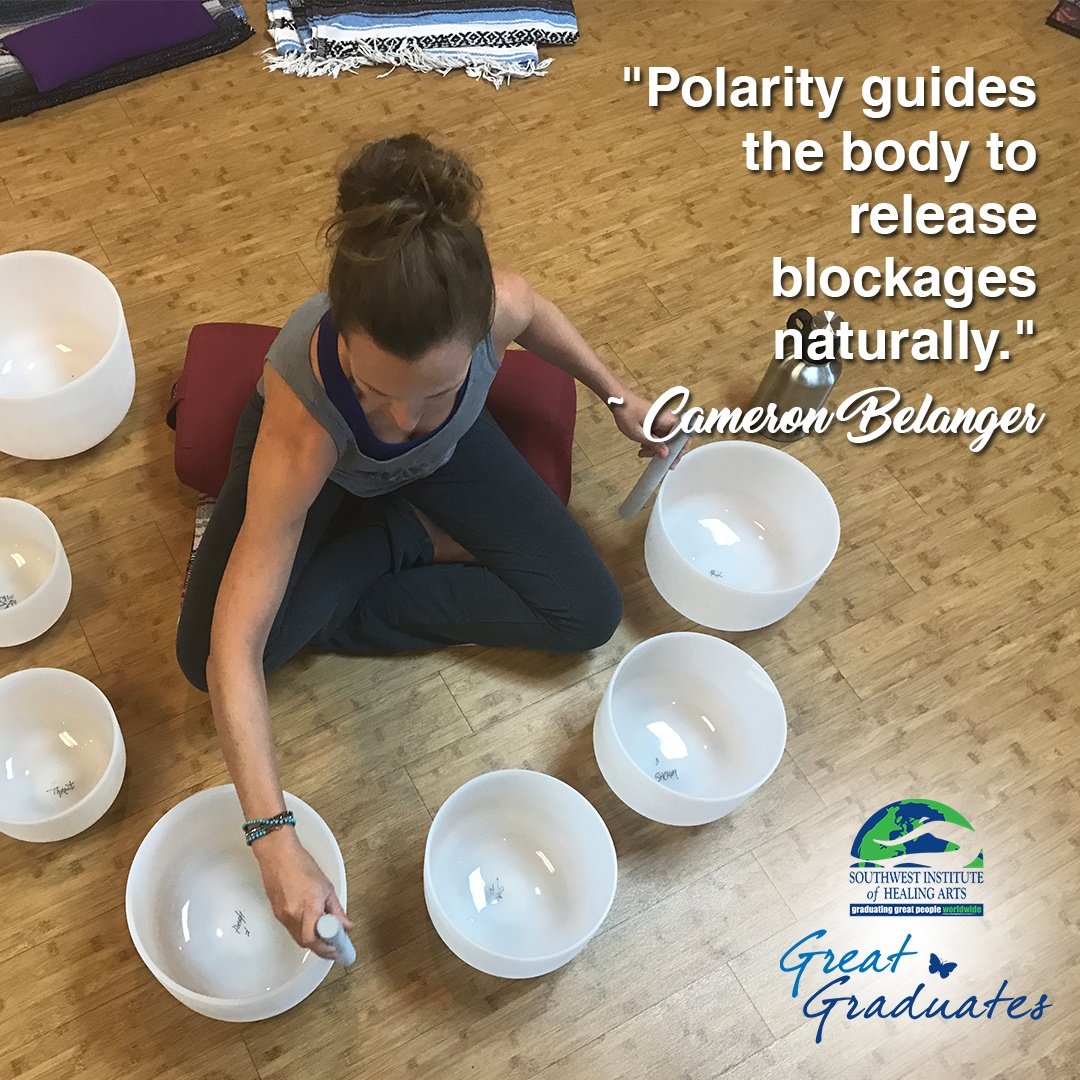 A Tribe of Three
Aside from the evolution in her career aspirations, Cameron has also seen a dramatic shift in her home life. "As a tribe, my daughters and I have learned that no amount of tears or anger can change a situation," she shares. "We can choose our response to the past in order to form a positive future. Both girls get weekly polarity sessions, nighttime Nidra, and enjoy sound healing out by our pool. Our bodies have so much energy, our vibrations can affect who we are drawn to or who we feel uncomfortable around. In learning about how our bodies naturally work, we are a calmer and more loving tribe."
This attitude—and the way that Cameron has managed to integrate her modalities of choice into her everyday life—demonstrates that she lives and breathes her message that "yoga is a way of life, not just a class to attend." Beyond the physical benefits of yoga teacher training, she has also found power in the breathwork and intention that grounds her practice. "Awareness of my body allows me to appreciate the process of pushing myself to my edge, yet not past it," she discloses. "I can finally say that I am comfortable in this beautiful container that I call a body, and I know that yoga has transformed me from the inside out."