Will Zecco's favorite question to ask budding entrepreneurs is: What are you willing to do, become or give up to find success?
"It stops people in their tracks," Will says, "It's usually the turning point where I can see who is really serious about doing the work and those who are not so serious."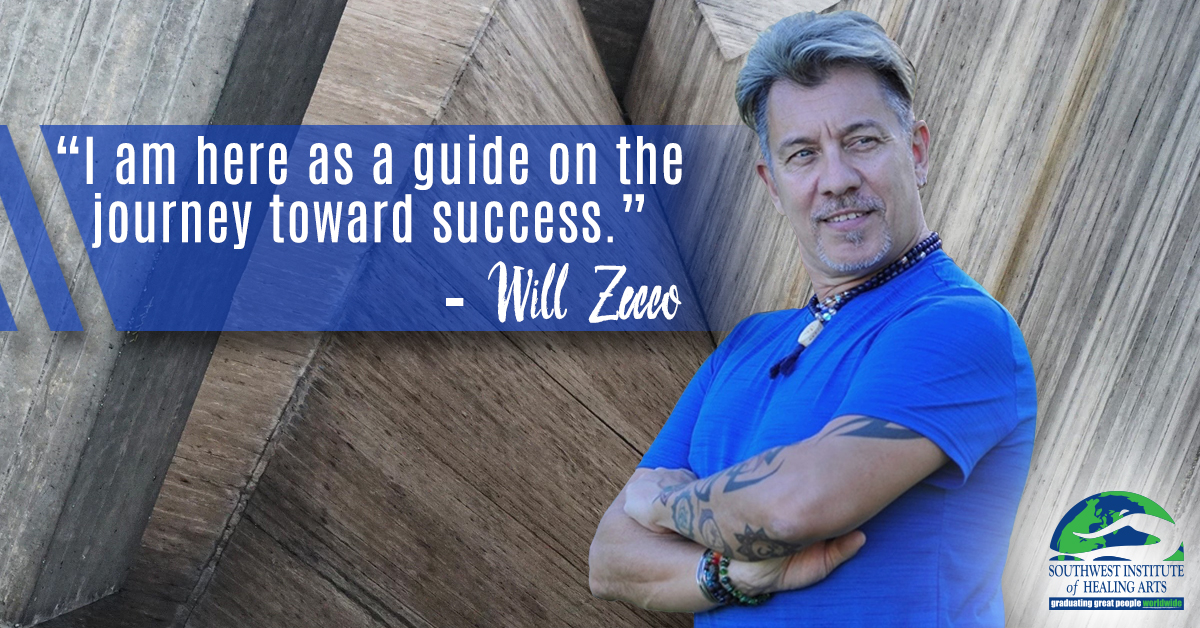 Will Zecco has been a part of the Southwest Institute of Healing Arts community for twelve years and currently serves as the manager of our Entrepreneurial Success Center. He brings over forty years of experience as a business owner to support others in manifesting their ventures by shedding clarity on the nitty-gritty of being a successful entrepreneur.
Like many who attend SWIHA, he initially embarked on his journey seeking a career change which makes him an excellent resource for those considering following their passions.
"As I began to look back over the years of trial and error and the costly mistakes I made, it became clear that my passion is to support others as they embark on their journey to manifest their business," he explains, "As a business mentor, I am available to support individuals as they move through the process by providing resources and guidance that support sound and solid business decisions."
His secret to successful business coaching? "I try to stay away from the word 'help'," says Will, "I support them as they do the work by becoming a sounding board to share their ideas and their fears. Many times just listening assists them in finding the answers to their questions and gives them a sense of confidence. I find it more productive and beneficial then just telling them the answer. I am here as a guide on the journey toward success."

And Will has seen plenty of success! He shares: "My favorite thing is when they no longer need me anymore because they've taken the tools I've given them and made it happen."
One piece of wisdom that Will would like to share with those starting a coaching business is to get clear about your message and what you're offering to your clients.
"Coaching is not an easy sell because we are not selling a tangible thing. We are selling an experience. A large art of the success of that experience is getting our clients to understand that what we offer is support when they commit to doing the work. Educate your potential clients by selling the benefits of what you do. Offer a solution to their problem."
He truly embodies the old adage: Where there's a Will, there's a way!