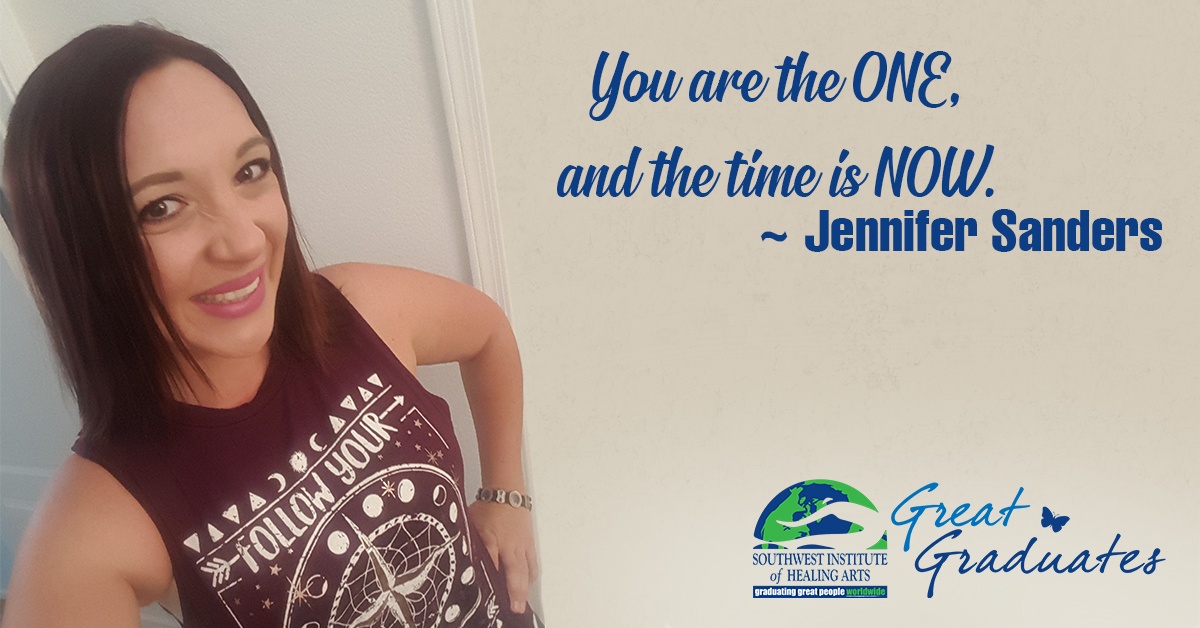 As a child, Jennifer Sanders was endlessly seeking a place where she belonged in this world. She grew up witnessing the difficult paths of her parents, who were both addicted to drugs and looking for answers of their own, leaving Jennifer to navigate this process of self-discovery by herself. Jennifer reflects on this sometimes painful process, stating, "I often struggled with my own self worth, identity, value, and, later in life, drug addiction. I always knew deep down inside that I had something significant to offer the world and a purpose greater than anyone thought I was capable of. I would find myself with the outcasts of society, ministering the truth of God and the infinite universe. Yet, still I was incomplete, and the wounds of my childhood were still raw 30 years later."
Looking for a place to call home and people to be her community, Jennifer found SWIHA. SWIHA did more than just change her life; it gave her the sense of being cared for the way a parent should. "SWIHA so powerfully filled the role of The Great Mother for me. This new mother rebirthed me into a family and community of love, support, inspiration, and trust. It was here that I found my place, my power, and my voice."
As a graduate of SWIHA's Associates Degree in Mind-Body Transformational Psychology, the Life Coaching Certification, the APP Polarity Program, the Integrative Craniosacral Unwinding Program, and the RPP Polarity Program, Jennifer is no stranger to so many of the modalities that breathe life into holistic wellness.
Yet, it is Polarity Therapy that has perhaps made the biggest lasting impression on her. "My love affair with Polarity Therapy was instantaneous. It was in the first night of my first class that time stood still," she reflects. "I remember with such viseral clarity the experience of profound understanding and peace that I felt when I understood that every moment and every experience ofmy life was designed to lead me here. It all made sense... no question unanswered." It was at this point that Jennifer knew that she was in "ultimate alignment with her Being and Creator." It was this feeling of oneness with God that would become the foundation of her work, teachings, and her expression of how her life would take shape.
Jennifer now has a full-time private practice in Scottsdale, Arizona, called From the Inside Out-Integrative Healing, which offers a client- centered healing system. Jennifer uses Polarity Therapy, Integrative Cranial Sacral Unwinding, Sound Healing, Life Coaching, and Aromatherapy to support her client's individual journey of truth, power, and purpose, as well as their ability to heal and tranform all aspects of their lives. Jennifer specializes in emotional and physical trauma, both new and old, claiming, "When we are able to find resolution to trauma and experiences, we regain the pieces that were lost and shift into the life we desire."
Incredibly enough, Jennifer's committment to service doesn't end there! She also holds one- to three-day workshops and classes focused on spirituality, health, and happiness, and she considers herself blessed to serve the HIV/AIDS community and to educate the families and therapists who support them. Jennifer additionally mentors and coaches entrepreneurs in how to operate a profitable business with integrity while showing the world what they have to offer.
Always with an attitude of gratitude and great humility, Jennifer insists that so much of her success is as a result of her influences at SWIHA. "SWIHA did not simply change my life; SWIHA gave me life," she shares. "It is within these walls that I was nurtured and held. It was my teachers, elders, and members of my community that truly saw me first. They saw a passion and a power that I was scared to believe existed. Their patience and conviction was unwavering in the face of my denial, knowing that it was this reflection which I sought."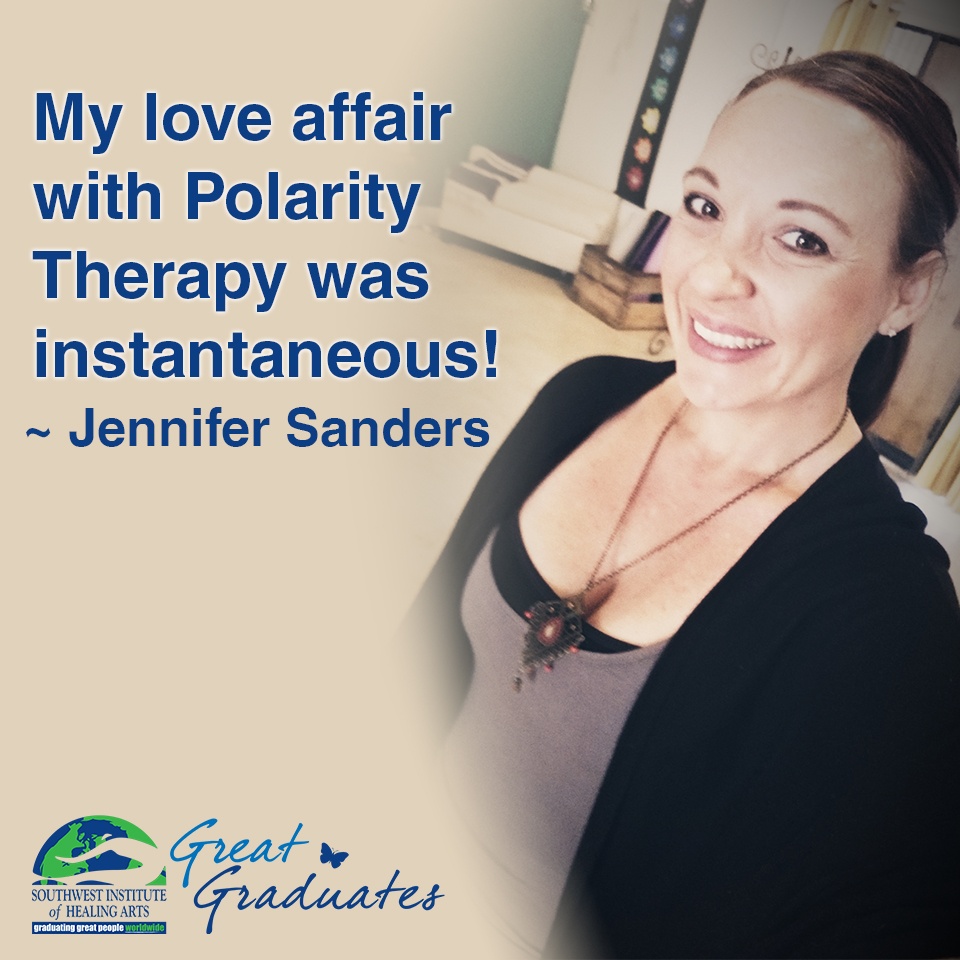 In an appropriate return to her SWIHA roots, Jennifer recently had the opportunity to teach Polarity Therapy I with KC Miller, the founder of SWIHA. "I have spent many years of my life in awe of KC and her achievements, while at the same time tongue-tied and nervous to be in her presence. In my mind, KC belonged to the Master Class of Spiritual Teachers to which I aspire to become," Jennifer confides. Sharing teaching space with KC unlocked a power and clarity within Jennifer that she feels can take her to unknown heights, fueling her next evolution and a deepening of her unconditional service to others.
It is natural then that Jennifer cites the greatest lesson that she learned while at SWIHA to be trust. Learning to trust her knowing and desires, that her yearnings from within were telling her what should come next, was a huge step forward for her. Through this lesson of trust, Jennifer believes there is no dream or desire too big, and will stop at nothing to achieve them: "YOU are the one, and the time is NOW."