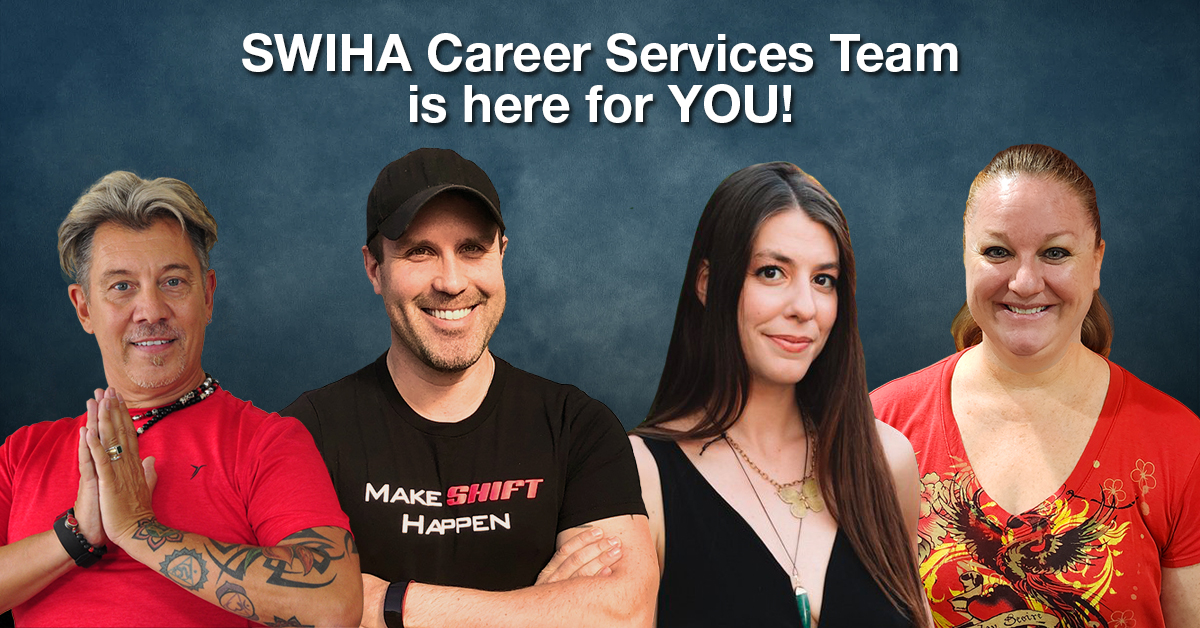 Southwest Institute of Healing Arts' mission statement is to inspire individuals to discover their gifts and graces, and support them as they share their talents with the world in a loving and profitable way. It is built within the mission statement that SWIHA is here to offer lifelong support to its students and graduates. Part of this support is offered through the Career Services team which is currently held by Will Zecco, James Patrick, Sharon Rose, and Sara Zeja. The Career Services department at SWIHA is dedicated to supporting students and alumni with developing professional skills, building networks, and launching their businesses in a loving and profitable way. Sharon Rose, On-Campus Success Coach states, "As a Success Coach, my purpose is to coach, mentor, and encourage our students to take purposeful steps to create attainable habits that lend to sustainable action towards goal achievement."
There are several new and exciting offerings that are led by the Career Services team. James Patrick, Director of Business Development and Community Outreach, has developed a new branch of Career Services by working on developing meaningful community relationships and partnerships with outside organizations to offer opportunities for our graduates to work with an established company that has compatible missions and visions to our graduates.
Additional Career Services Support Includes:
Entrepreneurial Success Coaching (i.e. Business logistics, filings, plan organization, marketing, social media, branding, and more)

Guidance on Call - a professional referral network

Career Services Bulletin Board - on-campus board with exciting announcements and partnership and community events

SWIHA Conscious Community Podcast (available to Anchor, Spotify, and Apple Podcasts)

Monthly Entrepreneurial Webinars

Weekly Mastermind Support Group

Community Volunteer Opportunities

Community Rental Space listing

Updated employment and career opportunities
As part of the Career Services department, Success Coaches James Patrick & Sharon Rose have partnered up in offering personal and professional development workshops and webinars to keep SWIHA students and alumni active in building momentum toward creating their own business! These amazing services are available to our SWIHA community past graduation…for life! These webinars and workshops can be found in the exclusive Facebook group called 'Lean Into Your Success - SWIHA Support'. The intention of this group is continually supporting SWIHA students and Great Graduates in their business, be it just starting, building up, or wildly successful. James Patrick and Sharon Rose go Live every week, posting inspirational content and so much more. This forum is open for everyone to ask their questions, seek insight from each other, and learn & grow together as entrepreneurs. Take advantage of the expertise that you each have and be as active in the group as possible. The more you put in, the more you will get out.
Lean Into Your Success Facebook Group Offerings Include:
Intuitive Business Incubator

- An 8 Week Coaching program that is offered twice a year virtually, and once a year On Campus (usually during the summer for a 2 day intensive)

Mastermind

- A weekly virtual meet-up that allows you to be with like-minded individuals to celebrate, seek support, get others' advice, and more!)

SWIHA CEO Time

- Every Wednesday, SWIHA's On Campus Success Center - which is a classroom on-campus dedicated to entrepreneurial development, is available for you to join James or Sharon and other Holistic Entrepreneurs like yourself to dedicate time to work on your business! Think of this as a collaborative co-working space!

Active Posts

- This Facebook group is very active! James and Sharon go live every week to give tips, and to go over upcoming offerings such as Job Opportunities, Community Events, Inspirational content posts, Webinars, and more!
The Southwest Institute of Healing Arts' Career Services Team is here and is eager to help support you in following your dreams to be a Holistic Entrepreneur. Don't be afraid to reach out to SWIHA's team of dedicated Success Coaches, as this team wants to see you succeed!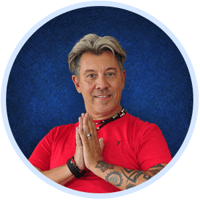 "Do what is yours to do and the Universe provides the rest. Step out of your comfort zone that is where life begins. The best part of my job as an Advisor and Success Coach is seeing the students that I work with becoming successful. I look at it as their success is my success. Encouraging students to step out of their comfort zone, trust in their abilities and ask for support when they need it. I find that FEAR…… False Evidence Appears Real is the largest hurdle that our students need to overcome when they are ready to take the first steps toward taking their gifts out into the world in a profitable way. Letting them know that they are not alone in this." - Will Zecco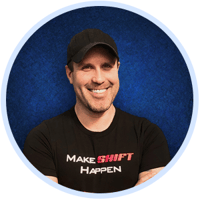 "I love brainstorming ideas when it comes to a students'/graduates' products, services, pricing, programs, and packages. When they see how much they are capable of and how much time goes into what they offer beyond the session, I find that they truly own their worth and don't look back. They see the value in their brand!" - James Patrick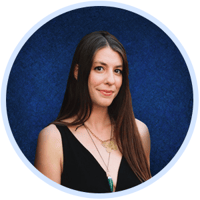 "I love my job because it allows me to hold space for the authentic creative self-expression of my students to come through as they build a better life for themselves" - Sharon Rose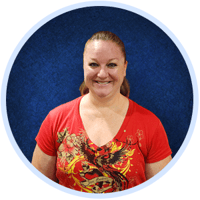 "I very much enjoy that I get to meet with all the graduates and that I get to award them their diplomas and degrees. It's wonderful to share that experience with them when they first see it, and celebrating their accomplishment with them is incredible. I've always loved doing what I do to help others do what they do." - Sara Zejda