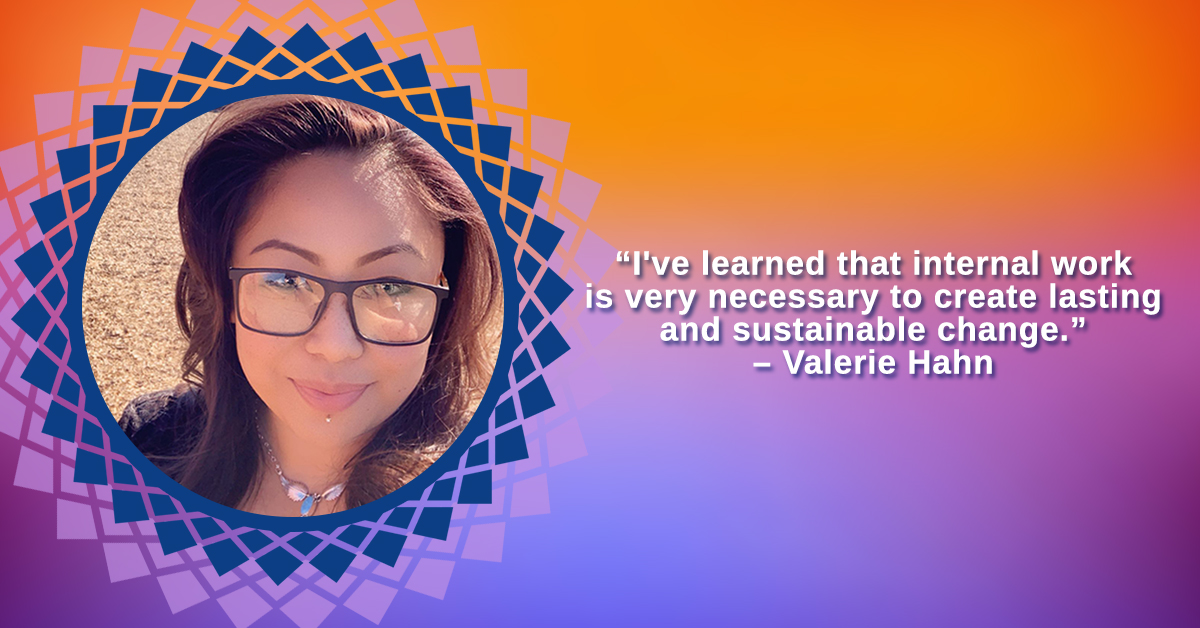 What was your life like before SWIHA? What led you to SWIHA and to your particular program of study? Why are you passionate about this modality?
Before SWIHA, I was a Chef who worked long hours at a fine dining farm-to-table restaurant & was a hairstylist on the side. I love to cook and especially loved embracing the sustainability aspect of sourcing our ingredients and how everything connected full circle. Although I loved cooking, as many people know kitchens can be quite a challenging and sometimes toxic environment to be submerged in. At that point in my life, I was deeply depressed and longed to do something that felt more fulfilling to my soul. For me, this "cycle of depression" triggered an awakening of sorts. I began venturing my journey of "internal" personal development (outside my physical fitness) and sought out schools that spoke to my soul path. After studying myself and creating a boatload of interests, everything on my list pointed to holistic health and wellness. I discovered SWIHA at the beginning of my journey and finally answered the call to enroll 10 years later!
I am passionate about all things holistic health and wellness because I believe as spirits living this human experience, we as souls have the innate ability to harmonize the disharmony we experience physical manifestations of when we look at things as a whole, synergistically working together. We as beings inhabiting this planet at this time, I feel have become extremely disconnected from Mother Gaia, our land, and our spirit within. As a practitioner in this field, I would be able to contribute my time and energy to service, spreading awareness and coaching others as they find their way back to the roots that lay hidden deep below the surface of their being. "As we heal ourselves individually, we are healing the world collectively"
Is there a "defining moment" you'd like to speak about? When did you know that you were on the right path?
I've always felt like the "black sheep" of my family, being so very often misunderstood, especially when I started to speak up about my strong passion for holistic health, nutrition, and overall wellness & how everything connects, although when I began studying at SWIHA & every person I met and subject matter we studied everything lit my spirit UP! I intuitively thought I was being hugged by the universe which fed me internal energy as I'd never felt before. It was the feeling of fulfillment, community, and purpose. And to this day I have a strong connection with Spirit and I am receiving signs every day that are confirming to stay on the path & validating that I am on the right path aligned with my higher self.
Has your life significantly changed? If so, how?
My life has significantly changed because I've never felt so aligned authentically with my own soul before & not afraid to be ME. How I see the world and everything that happens in life has changed since shifting my internal world and gaining more wisdom to see through the lens of ONENESS and how EVERYTHING is connected; from the smallest of scales to the grandest of scales of the UNI-VERSE.
Through this SWIHA journey, I lost one of my closest loved ones, My grandfather. He was more like a dad to me. And just like those intuitive nudges telling me I'm on the right path, somehow the classes aligned in Divine timing. I got more anchored in my spirit. The materials supported me, watered me, and helped engage all the GRIT I've collected & sought me through to the very end where I'm still graduating on time. I'm very much grieving, however, the tools I've gained from SWIHA, my connection with spirit & the content of our courses brought me to a space where I could process my emotions in such a different and more supportive way. The GRIT courses have changed me and my life.
After making through so many different challenges throughout my life, I've learned that internal work is very necessary to create lasting and sustainable change. A huge part of my business and coaching is centered around inner transformation and the relationship you have with yourself. I encourage transcending all energy that no longer serves your highest good in order to create the space needed to be open to receive the new energy waiting to come in.
If you own a business or private practice, tell us all about it! What inspired you to start your own business?
I knew in my heart I always wanted to be an entrepreneur. I finally discovered the type of work that calls to my soul and want nothing more than to create an abundant life doing work I love in service of others; all the while staying aligned with all my values, especially freedom. I'm still in the beginning stages of launching my business "officially", however, I am offering transformational holistic wellness coaching; addressing ALL areas of life including special focuses on mindfulness, spiritual wellness, and energetic well-being. For the past 10 years, I've been deep in self-study, and SWIHA greatly helped to bridge the gaps educationally, while providing a sense of safety and community & was a huge support as I continued to do the deeper work on myself.
What was the greatest lesson(s) you learned while at SWIHA?
One of the greatest lessons I've learned while at SWIHA has been "together we can go much further". I've done almost everything in my life on my own, and being surrounded by the right people at the right time has made a world of a difference to me personally. It's really taught me the power of community.
Who were your most impactful teachers while you studied at SWIHA? What were your favorite classes?
All my teachers were so very wonderful in their own unique and beautiful ways. If I had to choose a couple of favorites it would be ALL of Dee McCaffrey's classes. Nutrition has always been one of my favorite areas of study & Dee is a sea of knowledge who always brought everything to the table and had a beautiful way of making very complicated concepts digestible.
Dr. Jaquie Leone's Microbiome class was awesome to me, I couldn't get enough. I love to get down to the nitty gritty & attempt to learn and understand how everything connects and works together. It was fun to check out a breakdown of our microbiomes. I truly believe understanding a bit more about how our bodies and how everything works and affects each other provide immense insight into how we can take steps in support of our overall well-being.
If you could give advice to future SWIHA students, what would it be?
Know that you're never alone & if you're in need of support don't be afraid to seek help.
Always follow your authentic soul calling, even if everyone around you or in your family doesn't understand it. Your intuition & higher self always points you in the direction of your highest good, it's a map specifically made just for your unique soul.
Want to get connected with Valerie Hahn?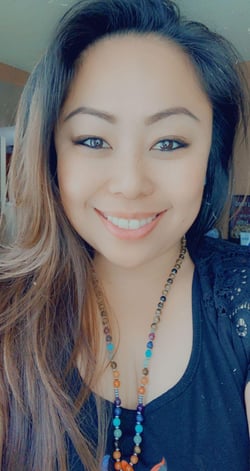 Facebook: Valerie Hahn
Instagram: @ValerieHahn_OneWellness