You have guac to be kidding me!
You guac my world!
Rock out with your guac out!
Alright, this is getting 'guacward'- enough with the guac puns - let's get to the recipe!
It's a hot summer day by the pool, you are hanging out with friends and family, and one of the best snacks to have...chips, salsa, and guac (oh my!). Not only are these recipes easy to follow, they are also super delicious and savory as well. Shout out to SWIHA's Holistic Nutrition Instructor and chef, Janet Lee, for providing these flavorsome recipes.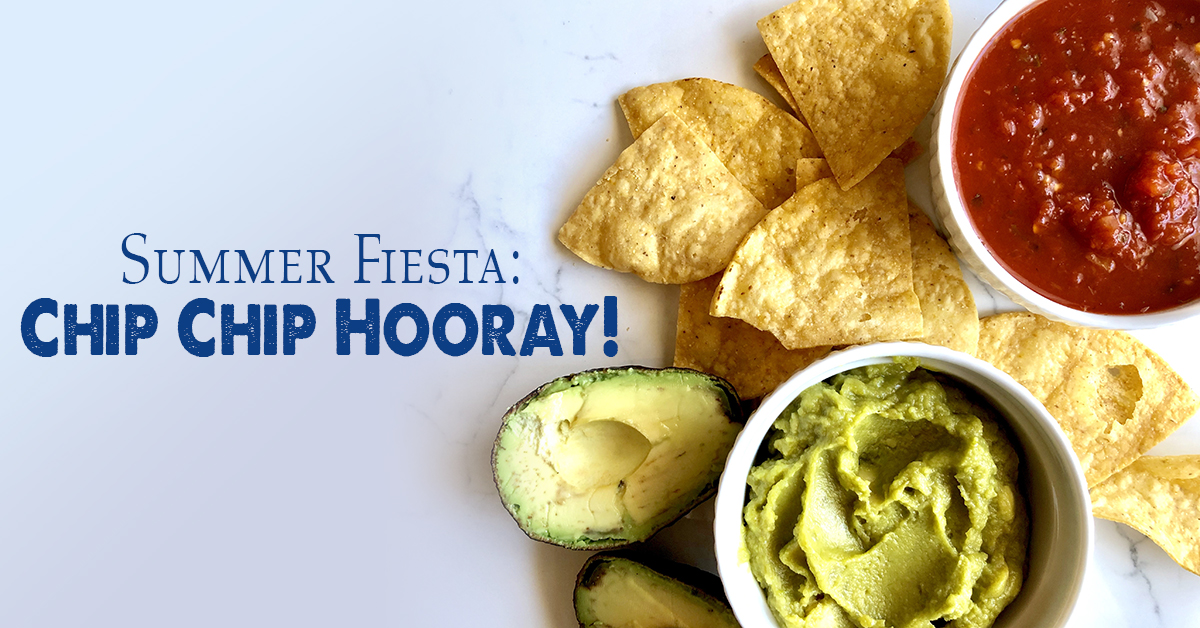 Here are two fun, mouthwatering salsa recipes:
Salsa Fresca
4 tomatoes
Jalapeno pepper, seeded
2 green onions, thinly sliced – white and greens parts used
Garlic clove
Cilantro, fresh or dried
¼ teaspoon sea salt
2 tablespoons lime juice
Option one: Using a knife, cut up all items and mix in a bowl until incorporated well for a chunky texture.
Option two: Using a food processor, blend the ingredients for soupy consistency.
Option three: Use a combination of the options above.
Pineapple Tomato Salsa
2 cups pineapple, diced
2 medium tomatoes, diced
1/3 cup red onion, diced
¼ cup cilantro, chopped
1 mild chili pepper (jalapeno, de-seeded, and chopped)
1 garlic clove, minced
2 tablespoons lime juice
1 small avocado, diced
1 teaspoon cumin
½ teaspoon sea salt
Add all ingredients to a bowl and stir to combine. Taste and adjust seasonings to preference.
Serve with chips, guacamole, in tacos, over salads, or grilled entrees.
A Delectable Classic Guac Recipe:
Authentic Guacamole
Yields 4 servings
3 Ripe avocados
2 T Onion, minced
1 Clove garlic, crushed
1/4 small jalapeno pepper, minced
2 T Cilantro, minced
½ tsp. Sea salt
1-2 T Lime juice
● Mash flesh of one avocado lightly
● Add in all remaining ingredients except lime juice.
● Dice the remaining two avocados and add to the mashed mixture along with lime juice.
DIY Chips:
Dehydrated Corn Chips
6 cups frozen corn, thawed
1 each Red bell pepper
2 each Limes, juiced
1 tsp. Smoked paprika
Pinch Salt
¼ tsp. Cayenne pepper (optional, great for spicy flavor)
● Blend all ingredients in a food processor.
● Spread on Teflex sheet at least ¼" thick.
● Score into the shape you desire.
● Dehydrate at 145 degrees for 1 hour, reduce to 105 degrees and continue to dehydrate 10 hours or until done
The Finished Product: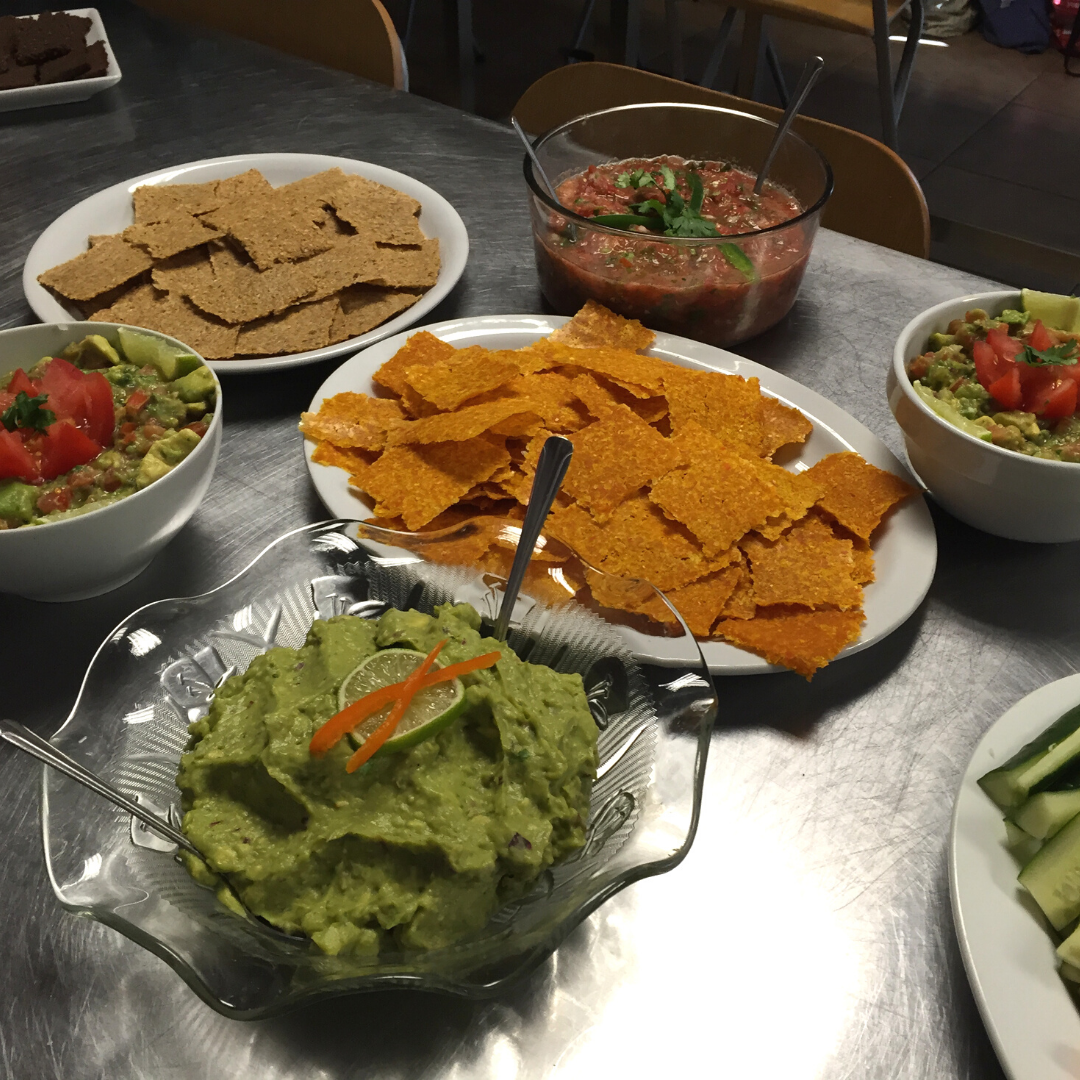 5 Fun Facts about Avocados & Salsa:
Avocados Go Back Thousands of Years. The avocado has been eaten in Mexico, Central America, and South America as far back as 500 BCE.
The Aztecs Invented Guacamole. When the Spaniards arrived in the New World, they discovered an Aztec sauce called ahuaca-molli.
The Biggest Guacamole Serving Ever Weighed as Much as Some elephants. In 2013, a group of 450 students in Tancitaro, Michoacan, Mexico prepared a serving of guacamole that weighed 5,885.24 pounds (about 3 tons)!
May is National Salsa Month. Tortilla Chips and Salsa were also designated as the official snack of Texas in 2003.
Salsa Dancing Took its Name From the Sauce. Salsa dancing blends elements of Hispanic, Caribbean, and African dance moves. The name, according to author Juliet McMains, was a way to promote the music as soulful and spicy, just like the sauce!
At Southwest Institute of Healing Arts, we understand that health is never the result of one single factor. Health outcomes are a complex interplay of many contributing influences—physical, chemical, genetic, mental, emotional, spiritual, social, and even environmental. That's why our integrative and comprehensive nutrition programs are based on science with a whole-person perspective. Whether you are considering being a health coach, wellness advocate, or simply want to educate others to live and eat well, our nutrition programs embrace innate wisdom, nutrition science, whole foods, and lifestyle changes that empower optimal health.