"Balance is not something you find, it's something you create." - Jana Kingsford
Sweet. Salty. Dark. Light. Hot. Cold. Yin. Yang. There is a balance to everything. The 'Wheel of Balance', also commonly known as the 'Life Balance Wheel' or 'Life Wheel' is used to assess and understand how areas in your life are currently balanced and to help achieve a better work-life balance. This tool and perspective is a great way for us to look inward and assess what may need some adjusting in order to produce harmony in our lives. Sharon Rose, the program director of the Intuitive Guidance program, asserts, "It is incredibly effective in showing people where they can plant seeds and grow their garden in their own lives."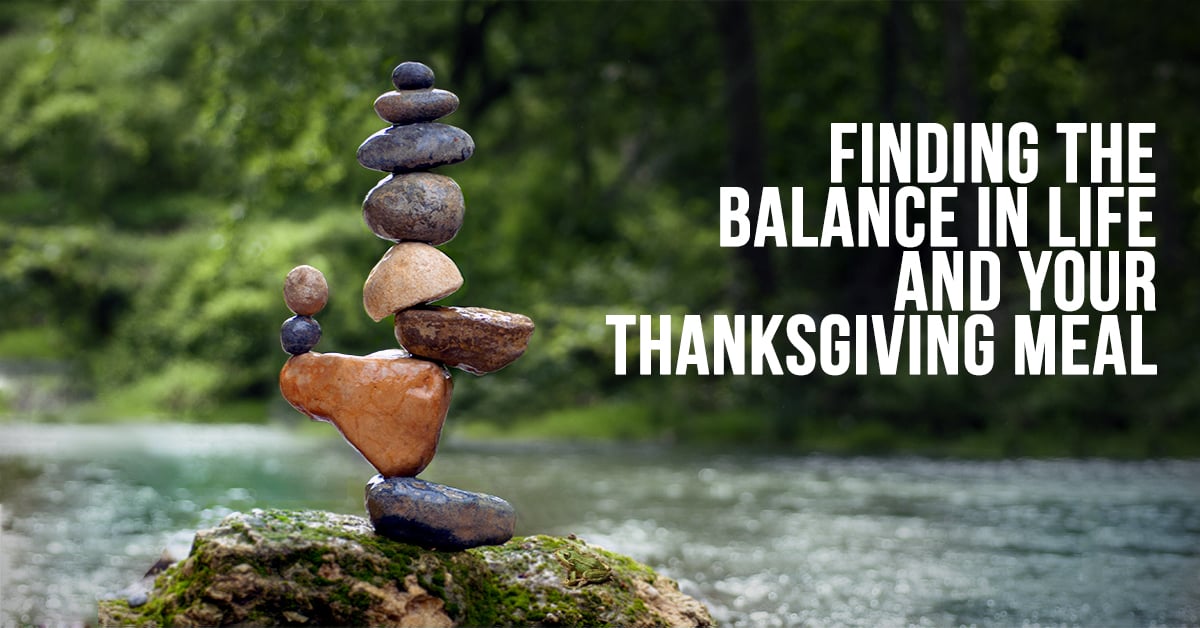 Balance is an even distribution of weight, enabling someone or something to stand upright and steady. In addition, it is all about bringing harmony into our lives, a balancing act - if you will. Balance in our lives may not always look like an evenly cut piece of pie for all "sections" of our lives, it may look like more time (or a bigger pie slice) delved into family time and less time or pie into work life. This type of balance may be what we need to create a more harmonious life. Sit down and take some time with the Wheel of Balance chart below, and reflect on where you may be able to plant seeds in your life.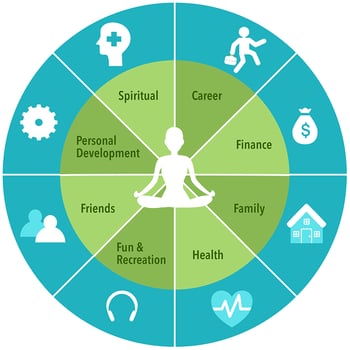 We are all aware of the holidays approaching rather quickly this year! Thanksgiving is right around the corner, and with the topic of balance in mind, why not apply this principle to our Thanksgiving meals? Everyone loves savory and sweet. With this theme of balance, here are two recipes that are sure to deliver a smile on you and your friends and family's faces! Enjoy some SAVORY Roasted Garlic Rosemary Holiday Vegetables, as well as some, SWEET Apple Pie Crumble Bars! With these delectable recipes, offered by SWIHA Online advisor and Chef Janet Lee, you will surely impress as you offer this balance of sweet & savory!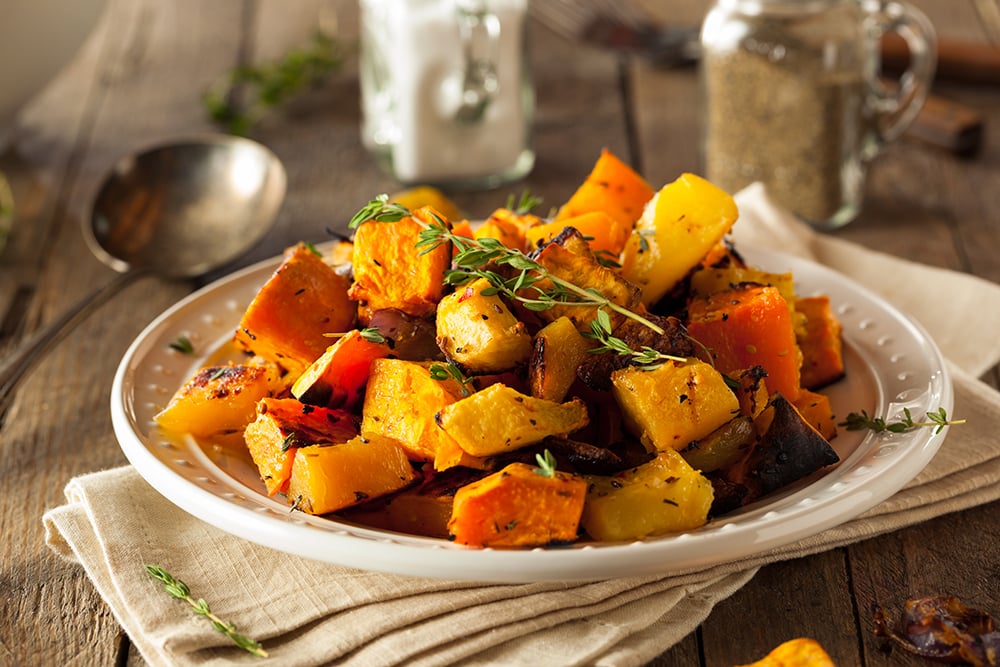 Roasted Garlic Rosemary Holiday Vegetables
Ingredients:
16 oz. Brussels sprouts, halved
16 oz. Butternut Squash, cut into 1" cubes
2 beets cut into 1" cubes
1 large red onion, sliced into rings
1 oz. olive oil
1 tsp. freshly minced garlic
Fresh rosemary
Optional vegetables: zucchini squash, carrot, broccoli, cauliflower, beets, bell peppers, green beans
Directions:
• Mix olive oil, garlic, and the leaves of 2 sprigs of Rosemary.
• Pour oil mixture over vegetables to coat.
• Bake for 35-40 minutes.
• Top with pine nuts, pecans or seed/nut of your choice.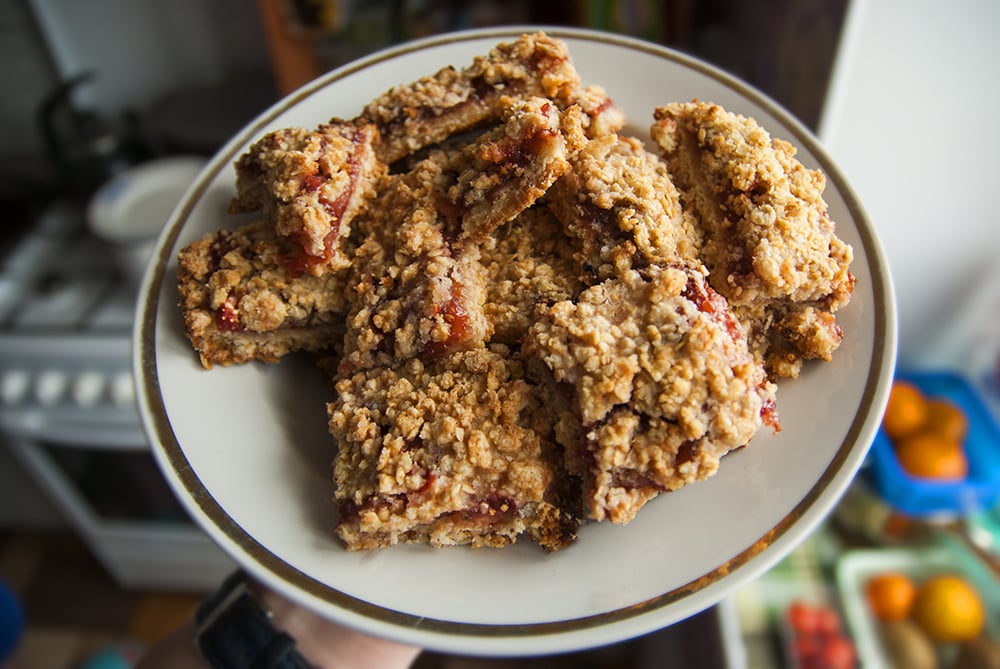 Apple Pie Crumble Bars
www.theminialmistbaker.com – prep time: 15 min/cook time: 45 min / serves 9 / Vegan & Gluten-Free
Ingredients
Filling
• 4 heaping cups peeled, cubed apples (half sweet + half tart apples // 1 apple yields ~1 cup cubed)
• 3 Tbsp. coconut sugar (depending on sweetness of apples)
• 1 tsp ground cinnamon
• 1/4 tsp sea salt
• 1 medium lemon, juiced (yields ~3 Tbsp. or 45 ml as original recipe is written)
• 1 Tbsp. coconut oil, melted
• 1 tsp cornstarch
Crust
• 1 cup gluten-free rolled oats
• 1 cup raw almonds
• 1/4 tsp sea salt
• 2 Tbsp. coconut sugar
• 4 1/2 Tbsp. coconut oil, melted
Crumble Topping
• 3 Tbsp. coconut sugar
• 3 Tbsp. gluten-free flour (Bob's Red Mill 1:1 Gluten-Free Blend)
• 1/4 cup gluten-free rolled oats
• 1 1/2 Tbsp. coconut oil
Glaze (optional)
• 1 cup organic powdered sugar (ensure vegan friendly – I like Trader Joe's brand)
• 1-2 Tbsp. unsweetened almond milk
Instructions
1. Preheat oven to 350 degrees F (176 C) and line an 8x8 –inch baking dish with parchment paper (adjust number/size of pan if altering batch size)
2. Add apples to a separate baking dish along with coconut sugar, cinnamon, sea salt, lemon, coconut oil, and cornstarch. Toss to combine.
3. Cover with foil and bake for 18 minutes. Then remove foil and bake for 4-5 minutes more or until apples appear slightly caramelized and are tender to the touch.
4. While the apples finish baking, add oats, almonds, sea salt, and coconut sugar to a food processor or high-speed blender and pulse into a fine meal, making sure no large pieces remain.
5. Add melted coconut oil and pulse a few more times until a crumbly dough forms that resembles wet sand and sticks together when squeezed between two fingers.
6. Spread the mixture into the baking dish and press down into an even layer with your fingers or a flat object (such as a drinking glass or liquid measuring cup).
7. Bake for 15 minutes at 350 (176C), then increase heat to 375 degrees F (190 C) and bake for 5-8 minutes more, or until the crust is fragrant and the edges are light golden brown. Set aside.
8. While crust is baking, prepare crumble by adding all ingredients to a small mixing bowl and using a fork or your fingers to mix ingredients into a crumble. Set aside.
9. Add baked apples and their juices/sauce to the pre-baked crust and spread into an even layer. Then top with crumble topping and spread evenly to cover apples.
10. Reduce oven heat back to 350 degrees F (176 C) and bake for another 15-25 minutes or until the apples topping are warm and bubbly and the crumble is golden brown.
11. If serving with glaze (optional), prepare at this time by adding powdered sugar to a mixing bowl and adding 1 Tbsp. (amount as original recipe is written // adjust if altering batch size) almond milk to start. Whisk until a thick but pourable glaze is achieved. If too thick, add more almond milk. If too thin, add more powdered sugar. Set aside.
12. Remove squares from oven and let cool slightly – about 45 minutes. Once cooled, gently lift bars from pan and top with glaze (optional). Slice into 9 even squares (amount as original recipe is written // adjust if altering batch size).
13. These can be somewhat crumbly and are best enjoyed with a fork! For extra decadence, enjoy with plenty of coconut whipped cream or vegan ice cream.
14. Store leftovers in a well-sealed container at room temperature for 2 days, in the refrigerator for 3-4 days, or in the freezer for up to 1 month.
"Balance, peace, and joy are the fruit of a successful life. It starts with recognizing your talents and finding ways to serve others by using them." - Thomas Kinkade
Discovering your gifts and graces is what we are all about here at SWIHA. Sharing your gifts with the world can bring harmony and balance to your life and the lives of others. Before being able to help others, you must find balance within yourself. Enjoy these sweet and savory holiday recipes as you practice the art of finding balance this holiday season.
Continuing this theme of balance, peace, and harmony, SWIHA's yoga teacher training program is a great place to explore these values and ways of life. Southwest Institute of Healing Arts gives you the opportunity to study and practice an authentic expression of yoga with a transformational approach that honors a diversity of practices and belief systems. Our Yoga Teacher Training program embraces the principle of yoga as a unifying tool for creating health, well-being, and a deep spiritual connection. Experience our profound trifecta of structure, freedom, and support as you walk your chosen path while integrating living yoga into your life.
Upcoming Yoga Open Houses
Upcoming Yoga Teacher Training Start Dates
Evenings: January 26th 2022
Morning Fast Track: February 21, 2022
(Insert CTA Here)