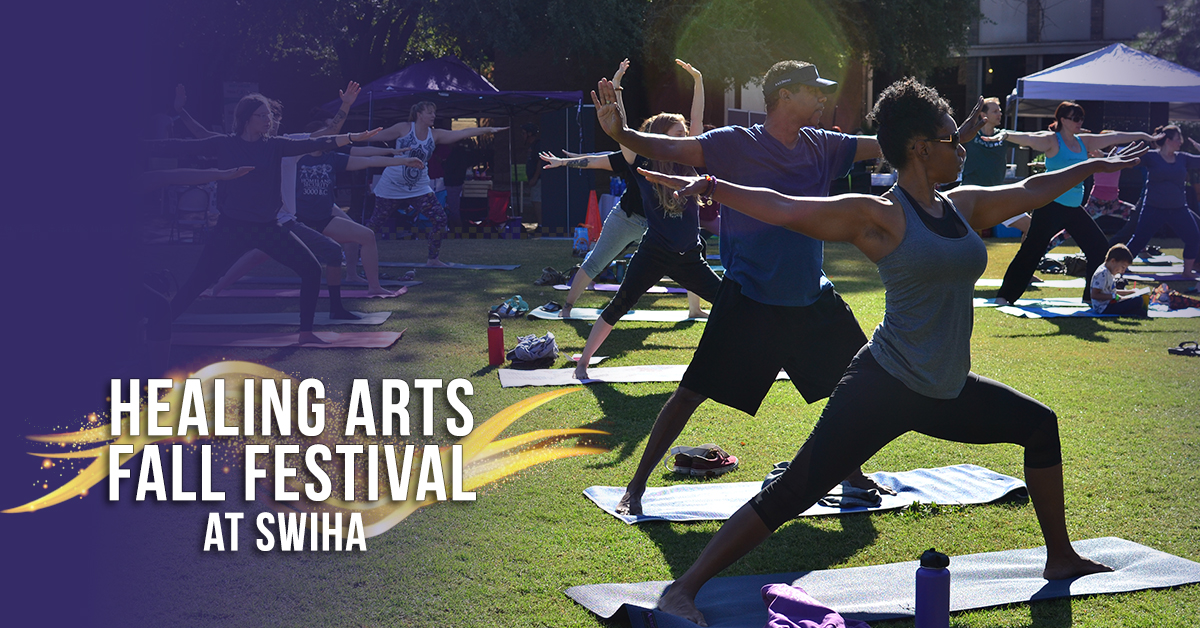 Southwest Institute of Healing Arts will be holding a celebration of Mind, Body, and Spirit on the greenbelt next to our beautiful campuses. The Healing Arts Fall Festival, previously known as the Holistic Health Gathering, is a complimentary, community, family-friendly celebration of yoga, healing arts modalities, and UNITY! SWIHA invites you to join us for a full day of yoga classes, meditation, sound healing, a massage championship, and over 50 vendors! Bring your entire family to enjoy the Kids Camp Collaboration with Luna Mind Body Spirit, who will be hosting kids yoga, a somatic kids experience, a bouncy house, and face painting. This full day of activities is open to anyone and everyone! Come be a part of our conscious community.
WHEN: Saturday, November 5, 2022, from 8:30AM-4PM
WHERE: Outside at 1538 E Southern Ave. Tempe, AZ 85282 (near SWIHA, SWINA, and SOY)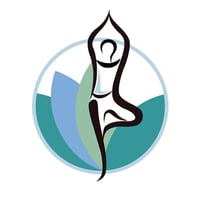 This year's Fall Festival Schedule is:
(8:30 am) Yoga on the Greenbelt (bring your own mat) - hosted by Will Zecco

(10:30 am) Drum Circle - hosted by Bobby Foster

(12 pm) Yoga Nidra - hosted by Eve Garifo-Morelli

(1:30 pm) Vibrational Yin Yoga - hosted by Sharon Rose

(3 pm) Sound Healing hosted by Crystal Valentina
In addition to these exciting sessions, there will be complimentary yoga studio classes throughout the day. You can view Spirit of Yoga's studio schedule by clicking here. This is a great chance to try a new style of yoga or introduce a loved one to the healing power of conscious breath and movement.
If you are seeking to support local businesses, we will have vendors spread out throughout the area, offering their products and services. This is an opportunity to chat with entrepreneurs about their unique ventures. From handcrafted goods to healing sessions, there will be something for everyone to enjoy! We are having so many talented and gifted vendors join us, there will be so much to explore! To apply for a vendor space, please complete our application form by clicking here.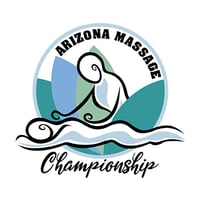 2nd Annual Arizona Massage Championship
In the spirit of celebrating Mind, Body, and Spirit, the Fall Festival is also celebrating the artistry and beauty of the holistic healing modality of Massage. This Arizona Massage Championship is being sponsored by the Southwest Institute of Healing Arts and directed by Massage Therapy Instructor, John Sanders. This three-round competition kicks off at 8:30 am and lasts until 1:30 pm. The judges will be looking for creativity, flow, and showmanship. This will be a one-category competition of freestyle table massage, with an entry fee of $35.
All participants will be receiving up to 20 hours of Continuing Education Classes at SWIHA. The Grand prize will be 100 hours of SWIHA classes ($1800 value), the second place prize is 50 hours of SWIHA classes ($900 value), and the third place prize will be 30 hours of SWIHA classes ($540 value). All participants must be licensed massage therapists and have valid professional business insurance through 11/6/22 at the minimum. If you are interested in participating in the competition as a massage therapist fill out our registration form by clicking here. For additional questions, please email Sharon Rose at sharonr@swiha.edu.
This is an excellent opportunity to network with employers and potential clients and learn new, creative techniques from fellow therapists!