Erin Murray believes that her life's purpose is to serve the greater good, and she's devoted the last fifteen years of her life to an education in many realms of holistic healing including Metaphysical Science, Reiki, and Intuitive Guidance. Erin knew she wanted to add Life Coaching to her repertoire, so she began to research programs that aligned with her mission, and found Southwest Institute of Healing Arts!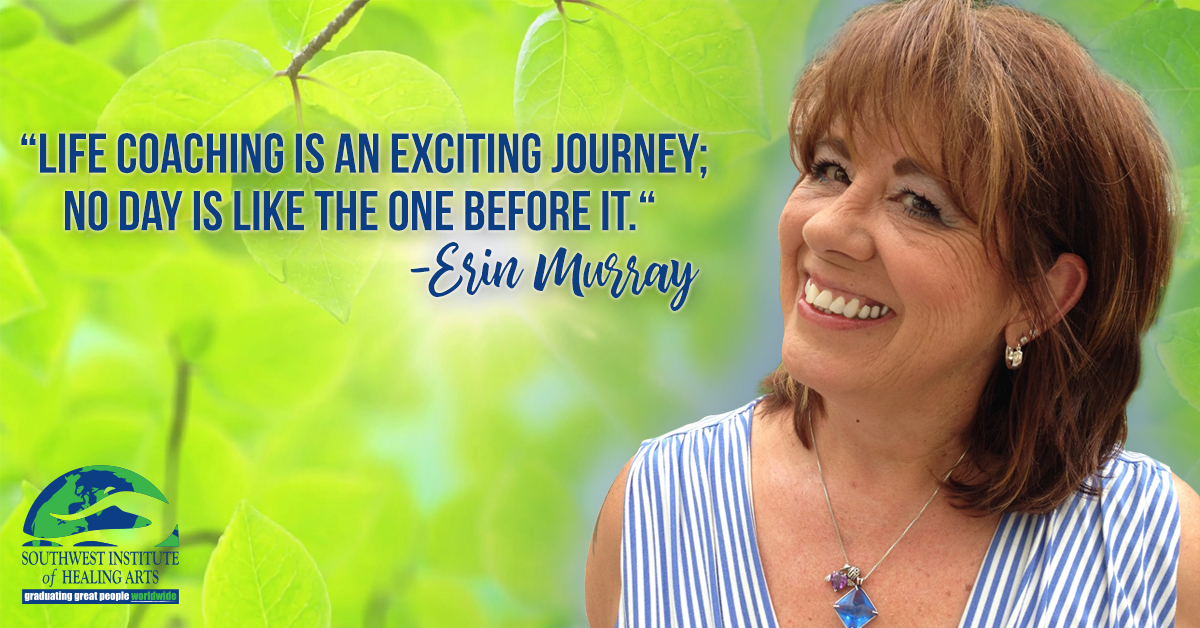 "It was the BEST decision that I made," she tells us, "and the online course was exactly what I had been looking for."
Erin believes that Life Coaching has the capacity to help others understand that the possibilities for their lives are limitless: "I love to empower people to rediscover the amazing 'self' that is just waiting to come out and play! Life Coaching allows me to lead clients on a path of self-discovery and unleash their unlimited soul-wisdom. It is a heart-centered partnership."
Her business, Look Within Life Coaching, utilizes Erin's intuitive gifts, wellness coaching, essential oils, energy work and her knowledge as an ordained minister. She often asks her clients to consider: "'What would you do if you knew you could not fail?' It is a powerful question and starts my clients thinking about their infinite potential." she explains.
One of the most powerful coaching experiences for Erin was when a young mother discovered that she was not benefiting from trying to be 'more than enough'. She recalls: "After our session, she realized that she was a good mom, and could embrace 'I AM enough'. She could see that her daughters would learn from her example. If she constantly strived for perfection, so would they. She does not want that for her girls, so she is focusing on the person she wants them to see: a person who nurtures herself with love and grace."
To anyone considering walking the path of a Life Coach, Erin wants to express this: "Life Coaching is an exciting journey; no day is like the one before it. Empower yourself to step out and embrace the wisdom that's inside. Look within, find your sacred essence and be in a place of service to others. You can do it!"