"When things don't go as your plan or back-up plan, don't sulk. Make new plans! The sun doesn't stop shining just because of dark clouds." - Unknown
Suzanne O'Gara did just that. Suzanne is a woman who has lived in many roles: singer, teacher, belly dancer, business owner, herbalist, mother, wife, and many more. Her life before SWIHA was very different, and when plans didn't go her way, she didn't let that stop her.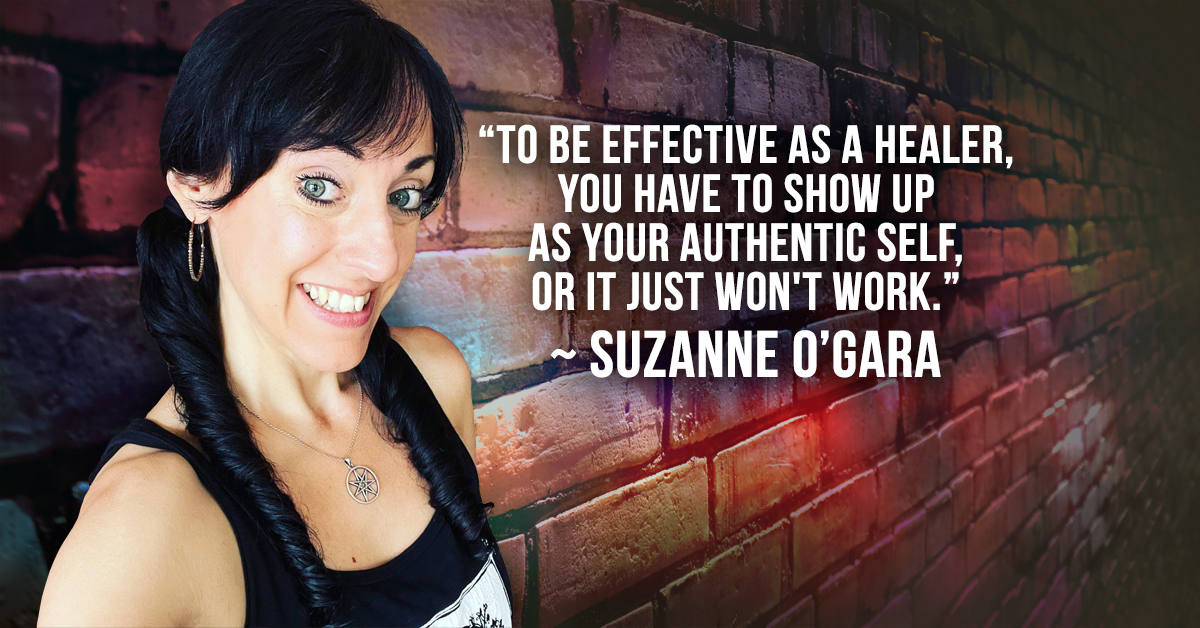 "Before SWIHA, I was living in New York City and pursuing a career in opera and musical theater, and also teaching voice lessons. To supplement that income, I began working at Alice's Teacup on the Upper East Side, and later at Sympathy for the Kettle, where I began learning about tea and herbs." She continues, "During that time, I had applied for the Master's in Opera Performance and Pedagogy degree at ASU. I came down to audition in person, and the intoxicating fragrance of the orange blossoms made me feel like I was meant to come to AZ. However...I didn't get into the program!"
Suzanne found herself longing to be in New York, back at the teashop creating special tea blends for customers. So she took matters into her own hands and did an internet search for accredited Aromatherapy and Herbalism programs. Suzanne proclaims, "The first one that came up was SWIHA's, and I noticed it was right down the road from ASU, where I was so convinced I was meant to go. And the rest, as they say, is history! I saved up whatever waitress cash I could, bought a small SUV, and moved cross-country in September of 2009."
At the time Suzanne was exploring her options at SWIHA and figuring out her new path as a healer, she was not quite sure what a "healer" actually looked like. Suzanne explains, "Alongside my singing and tea shop jobs, I had also been a practicing Witch, heavily influenced by the path of Avalon and its lore as an island of Priestesses trained in the Healing Arts, in bardic music and dance, in divination and ritual. So when I found SWIHA, I was really looking for a way to actually BE a modern-day Priestess of Avalon. To make that my career, and to finally feel like I fit in somewhere. When I started classes, I felt like I didn't fit in at all." Suzanne continues, "There were very few, if any, people there that identified themselves as pagans, Wiccans, Witches, etc. Most had these very serene personalities, floating through the lavender hallways saying things like "Namaste'' or "everything happens for a reason", and smiling all the time...let's just say it was a culture shock for my New York City self!"
This is when Suzanne came to the realization, "Oh, THIS is what a Healer looks like. This is how you have to be. I am not like this at all...maybe I was wrong about my path. And I really struggled for a while. Looking back, THAT was my defining moment - pushing through it and realizing that it's ok to be different and feel differently about things, and that to be effective as a Healer, you have to show up as your AUTHENTIC self, or it just won't work. So I found ways to incorporate what I was learning and make it my own." Everyone questions themselves at some point in their life and asks the same question, "Am I on the right path?" Just know you are not alone. It is completely normal and important that we ask ourselves this and check in to make sure we are still in alignment with how we want to live our lives. This may look different for everyone and Suzanne explains this in a great way:
"Don't get caught up in the image of what you think a Healer "should look like". Especially now in the age of Instagram. Seek to connect with and create a community in all you do. Listen to the plants, grow something, even if you think you can't or have no idea what you're doing. Empower yourself. The world may not always value what we do, yet we are SO needed."
Life has changed significantly for Suzanne since her graduation in early 2011. She asserts, "I was thinking about leaving Arizona, and then became inspired to produce my first theatrical Belly dance show (I've been a professional belly dancer since 2007), which was performed in October that year. I then met the man who is now my husband, two weeks later, at the same place where the show was." Suzanne and her husband were happily married in Salem, MA in 2016 and have a son and daughter together. Suzanne also launched her business, Alchemy of Avalon, in October of 2012.
Suzanne elaborates, "During these years I also spent a lot of time building my Belly dance career, producing shows, directing a troupe, etc. From 2017 till the pandemic, my husband and I worked together for a while, managing Beneplates cafe over at SCNM (Where I got to see JoAnn Sanchez there sometimes and make her tea!). In the summer of 2019, we both decided we were done with Arizona (or at least, the greater Phoenix area), and began searching for a place to buy a home and open my shop, in an area that we felt better about raising our kids in." she continues, "The pandemic hit when we were in the middle of the home buying process, with Sean already working here in Western Massachusetts and me still in AZ with the kids. It was totally crazy, yet we got through it. We love where we are now, and my brick and mortar opens up soon!"
In August 2021, Suzanne O'Gara is planning to open up her own brick and mortar store for Alchemy of Avalon Tea and Perfume Company in Greenfield, MA. Suzanne has been working super hard to expand her business online, and is finally proud and excited to say that she is opening up this store! Through expanding her business online, Suzanne has continued to teach classes on Patreon and for Demelza Fox's "Morgan LeFay Mystery School" (an online priestess training course) and selling products at local farmer's markets.
"As far as how I impact clients? I just let my love for Avalon guide me. It may sound corny, yet it's true. When I was in Glastonbury in 2016, I had a powerful vision while meditating at the Chalice Well. The gist of it was, put Avalon at the center of everything in your life, and everything else will fall into place...and this has proven to be SO true. So I try to bring that specific energy to my clients as well."
On Suzanne's website, she sells various products such as over 30 tea blends (herbal/medicinal) including black teas, oolongs, green teas, white tea blends, etc. She offers about four different salve recipes, essential oil sprays, perfume oils, incense, herb bundles for smoke clearing, herbal-infused massage oils, and handmade tinctures as well. In addition, Suzanne offers online Tarot Card Readings and Herbalist Consultations where she will soon be expanding her offerings to incorporate the spiritual side as well as the medicinal. Lastly, Suzanne does a weekly live stream on her Facebook group, The Witches Tea Society, called Tea Time Tuesday.
In her free time in Massachusetts, Suzanne has been getting outdoors in local forests as much as possible. It has been amazing for her to actually be able to see the many plants that she studied in her Western Herbalism program at SWIHA that can't be seen in the Phoenix area. She has been able to forage and garden where she is currently cultivating Yarrow, Echinacea, Bee Balm, Chickweed, Calendula, Lavender, Rosemary, Lemon Verbena, Lemon Balm, Mint, and more! Suzanne calls Massachusetts a "Herbalist's paradise!"
Suzanne states that in too many ways to list, SWIHA has constantly supported her work and provided her with the skills that have led to where she is today. Suzanne even mentioned, "I constantly refer back to all my Herbalism notes from class, and I feel confident that if I need more information that I know where to look for reliable info, and to trust that." One of the greatest lessons she learned while at SWIHA was that plants are like people. Suzanne goes on to say, "They have their own personalities, and you have to get to know them to really feel comfortable working with them both medicinally and magically." As well as, "Do your shadow work. It's not all love and light - and that's ok."
Suzanne claims that JoAnn Sanchez was her most impactful teacher while studying at SWIHA. "JoAnn Sanchez is such an amazing human being. She's this tiny woman who can sit in front of a class of 40 people, speaking softly, yet commanding the entire room to the point of being able to hear a pin drop. She really instilled the importance of always continuing to learn, to listen to the plants and let them teach you, while also empowering us to trust in our knowledge. We would just be so enthralled by her. I miss seeing her!"
Are you being called to become an herbalist? SWIHA's Western Herbalism program is one of the most comprehensive in the United States, focused on native flora and sustainable wild crafting practices. SWIHA is also a member of the American Herbalists Guild, an association of herbal practitioners which uplifts clinical herbalism as a viable profession rooted in ethics, competency, diversity, and freedom of practice.
Come visit SWIHA on August 25th and/or September 15th at 6 pm for our Western Herbalism Open Houses with Master Herbalist and Program Director JoAnn Sanchez.
Next Program Start Date (On Campus)
October 6th, 2021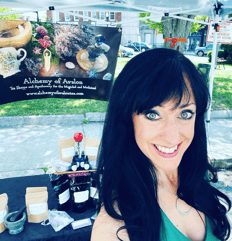 Connect with Suzanne O'Gara: