"To ensure good health: eat lightly, breathe deeply, live moderately, cultivate cheerfulness, and maintain an interest in life." – William Londen
The Holiday season is all about recharging our batteries for the New Year, spending time with friends and family, and eating good food! Making food can be such a great pass time to bond with friends and family. You can work together in the kitchen, make some yummy foods and create lifelong memories while you're at it too! Chef and SWIHA Online Advisor, Janet Lee, proclaims, "Life is balancing the sweet with the savory. A great recipe for the holiday season is a pinch of patience, a teaspoon of creativity, a tablespoon of joy, a handful of fresh herbs, cups of vegetables, and a pitcher of laughter. Blend them all well and serve with a sense of humor, remembering the reason for the season and sharing it all with those around you. Wishing you and yours a happy and healthy holiday season!"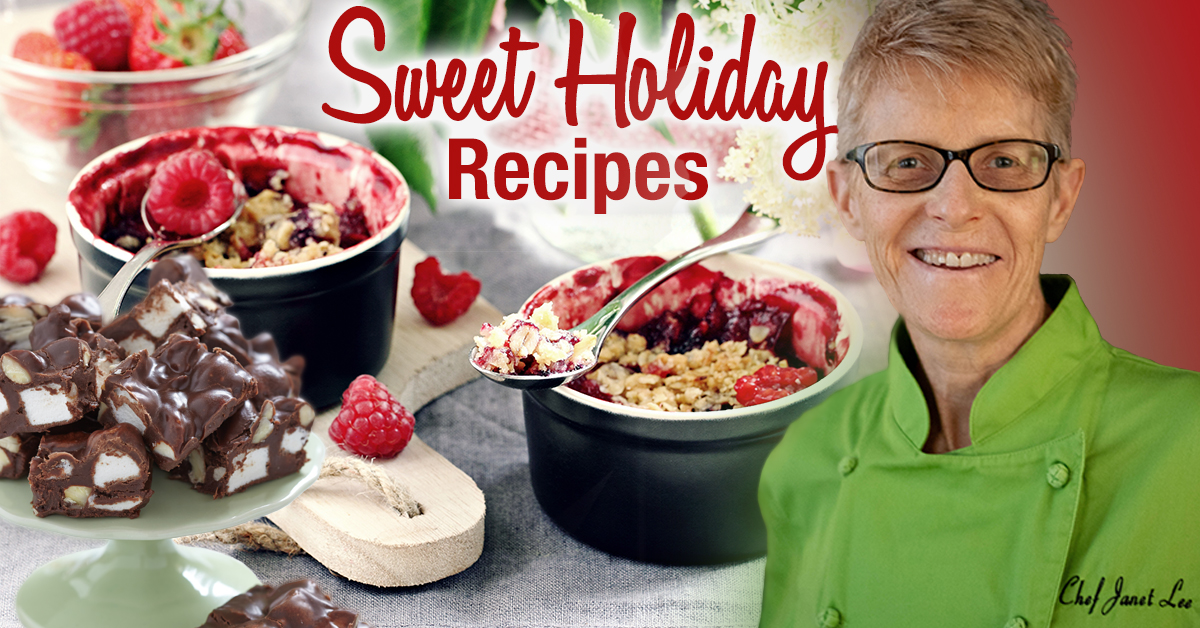 Why is it that so many of our traditions, holidays, and habits are surrounded by sharing a meal with loved ones? There's the obvious reason that we need food to sustain ourselves, however, going beyond that, 'breaking bread' for example is a great way to bond with another person. Sharing food is one of the universal expressions of love. In addition, sharing recipes from generation to generation is one of the oldest human traditions we have. As these holiday traditions and recipes are passed down the family line, it becomes ingrained into our culture. Through sharing a meal, we create deep connections. NPR Podcast host David Green states, "I think that food really connects people. Food is about bringing something into the body. And to eat the same food suggests that we are both willing to bring the same thing into our bodies. People just feel closer to people who are eating the same food as they do. And then trust, cooperation, these are just consequences of feeling close to someone."
To continue this theme of loving, prosperous relationships bonded over food - here are some delectable dessert recipes that you can share with your loved ones this holiday season!
Berries
7-8 cups mixed berries (strawberries, raspberries, blueberries &/or blackberries)
2 T. maple syrup or coconut nectar
2 T arrowroot starch
1 T lemon juice
Crisp
1 cup almond flour or almond meal
2/3 cup shredded or desiccated coconut
1 cup roughly chopped pecans or any other nut of choice
½ cup coconut sugar
½ tsp sea salt
4 T. coconut oil, melted
1 T. maple syrup (optional)
Instructions
1. Preheat oven to 350 degrees
2. Place all the berries in a 9x13 baking dish. Top with sweetener, arrowroot, and lemon juice and toss to combine.
3. In a large mixing bowl, combine the flour, coconut, nuts, coconut sugar, and salt.
4. Add in the melted coconut oil and sweetener if desired and combine.
5. Spread the crisp topping evenly over the fruit. Bake uncovered on the center oven rack for ~40 minutes or until the fruit is bubbling and the top is golden brown.
6. Let cool for 10 minutes before serving. Serve as is or top with coconut whip cream or coconut vanilla ice cream. Store leftovers covered in the refrigerator for up to 4 days.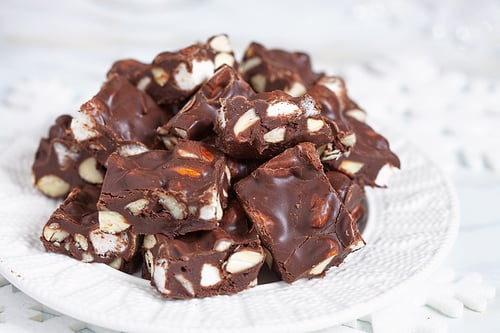 Almond Joy Fudge
Ingredients
2 cups coconut oil
2 cups coconut nectar
1 cup raw cacao powder
2 cups shredded unsweetened coconut
2 cups chopped almonds
Instructions
1. If coconut oil is solid, place the container in a sink of hot water to melt it first.
2. Place the melted coconut oil and nectar into a high-speed blender
3. Add in cacao powder and blend
4. Pour the chocolate mixture into a bowl
5. Add in the coconut and nuts
6. Pour the mixture into a 9x13 pan and chill for 2 hours. Cut into squares and serve.
"Love yourself enough to live a healthy lifestyle." – Jules Robson
The power of food can be utilized in your career as well. Southwest Institute of Healing Arts' Holistic Health and Wellness Coach Program has two program specialties available. There is the Mindful Meditation Facilitator Specialty and the Whole Foods Culinary Specialty. Below is a webinar recording with Janet Lee expressing the benefits of the Culinary specialty, as well as, what you can do with it in your personal and professional life!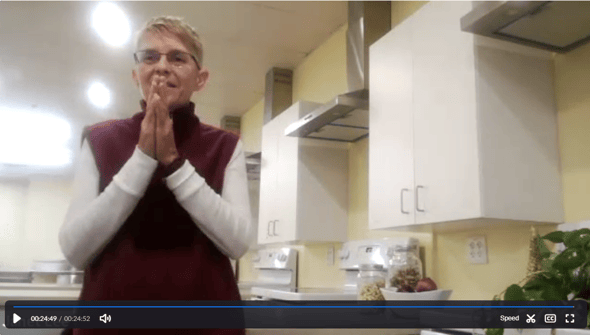 Want to learn more about the Holistic Health and Wellness program specialties? Join Janet's next webinar on January 11th at 10 am (AZ Time) to learn about the Mindful Meditation Facilitator Specialty.