If you've been into the Healing Pages bookstore on the Southwest Institute of Healing Arts campus in the last decade, chances are you've been blessed to meet Roann Monson. "She has such an eye for picking outstanding books to sell in the bookstore," her fellow Healing Page's co-worker Anyada Francia says, "She is always up on the newest, most interesting books, and people loved to see what she would bring in."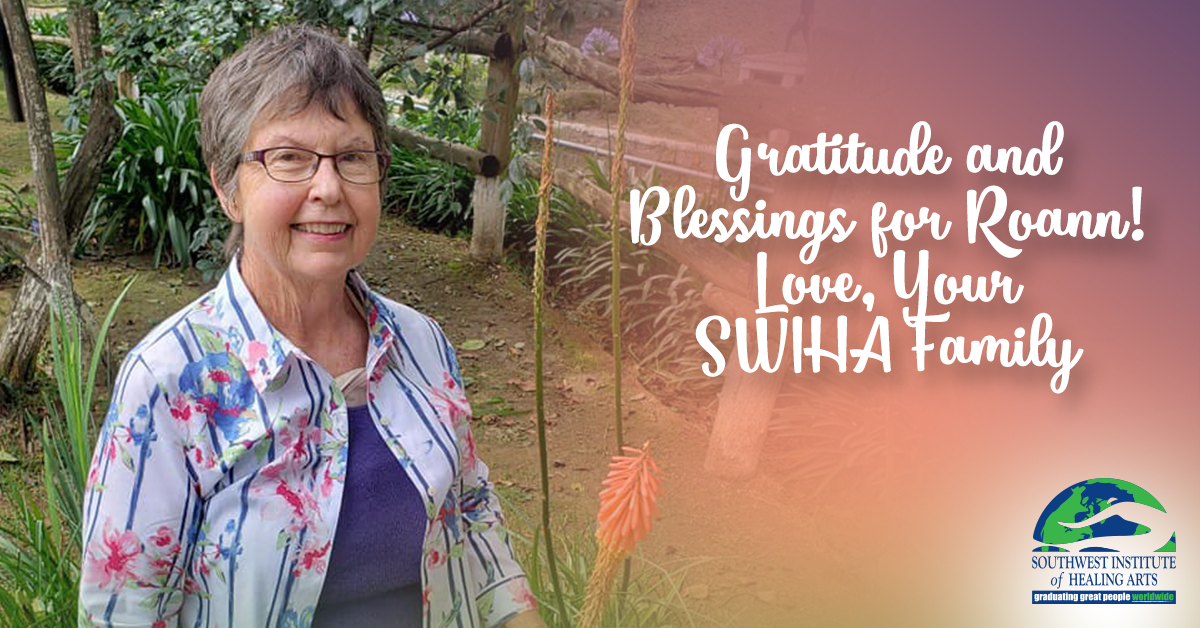 Her passion for books is life-long. In fact, she served in the ASU library for thirty years! During that time, she would often come in to Healing Pages and declare that when she retired from ASU, she was going to work in the SWIHA bookstore. A woman of her word, Roann retired from ASU on a Friday and picked up her first shift with the SWIHA community the following Monday!
After eleven years of service in our bookstore, Roann has made the decision to retire. We are gleefully, tearfully, and gratefully blessing her on this new 'chapter' (pun-intended!) of her life.
"If we need proof that great things come in small packages, Roann is it," Joel Hamilton, an instructor and LMT at SWIHA, exclaims, "Roann is a spitfire!"
A 'spitfire' she is! It would be a disservice to limit her contributions to simply serving in the bookstore. Roann graduated from SWIHA's two-year Western Herbalism program, gained a Spiritual Studies certificate, and will proudly declare to anyone who is interested in yoga: "I am the oldest person to graduate from the Yoga Teacher Training program!"
"One of my favorite memories of Roann is taking restorative yoga training with her," shares Jenny Sirwet, Admissions Coach, "She was the wisest student in class and she shared with us how she teaches yoga classes in her retirement community. Her positive mindset and zest for life is so evident and inspiring."
She is not shy about declaring her age. In fact, she has said that her 'best self' did not manifest until she began integrating Life Coaching skills – in her seventies! (In our opinion, Roann has always been her 'most amazing' self.) "She has always been someone who listens the very best and then asks questions about the 'Who', 'What', 'Where' and 'Why' of your life," Matt Pierce, who serves our front desk and maintenance team, tells us.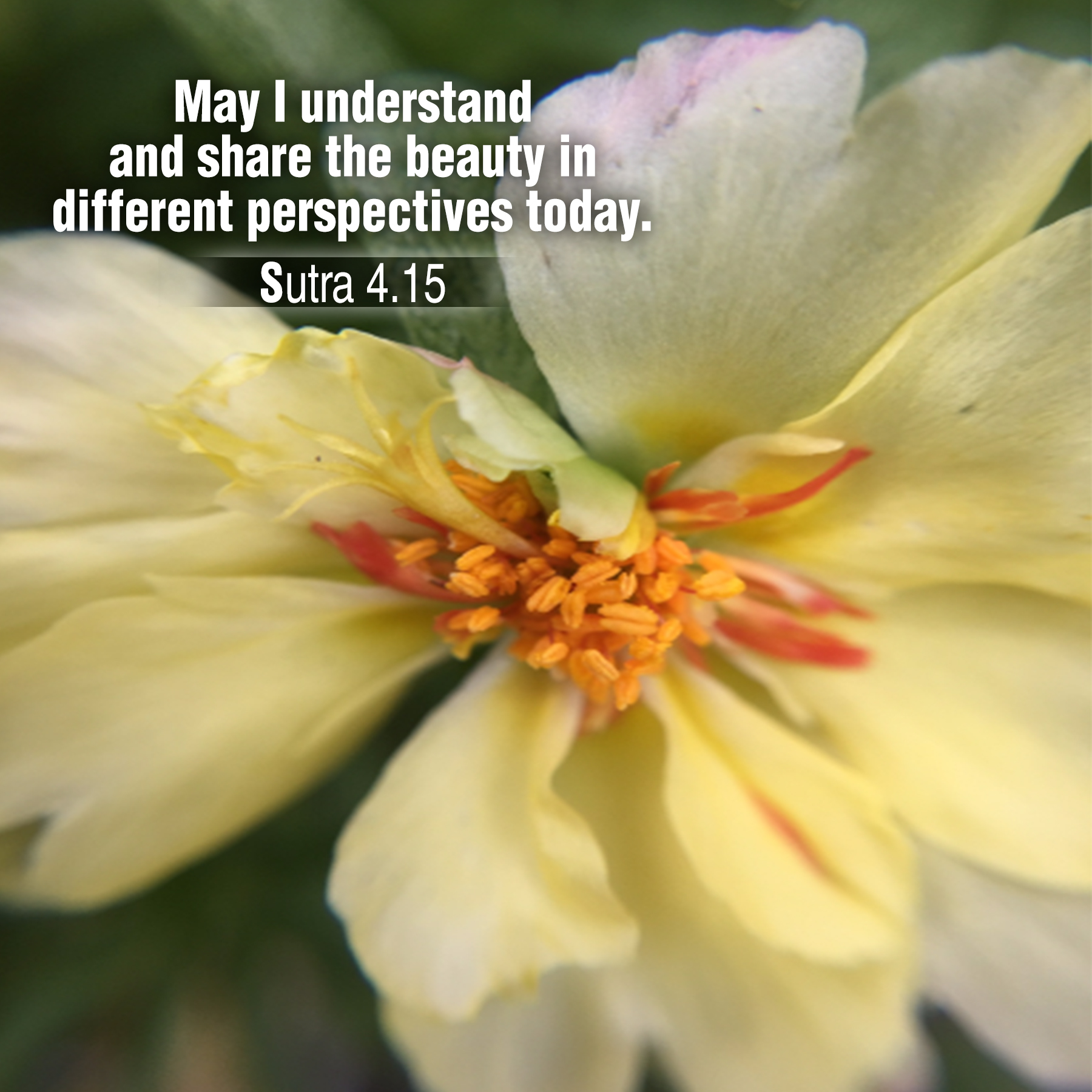 Roann's amazing accomplishments are not just education-related; she also fulfilled a dream by becoming a published author during her time at SWIHA! Her book, Backyard Sutras, is a staple at Healing Pages. It contains her own, wise interpretations of the Yoga Sutras coupled with photographs she took herself of her gorgeous garden (yet another hobby that she credits her spry and kind nature to). KC Miller, founder of SWIHA, believes that is one of the most inspirational projects ever completed by a Yoga Teacher Training graduate. Just like it's author, the contents of Backyard Sutras are wise, warm and affirming.
Tina Stratton, who leads the charge for Admissions at SWINA, remembers: "It was so sweet to hear Roann's excitement as she shared the news of her book being published. Roann always has a kind word and a warm smile."
The cherry-on-top to Roann's big heart is her grand sense of playfulness. Barb Moeller, who worked alongside Roann at Healing Pages, shares that she still chuckles at one particular memory: "We sold bracelets at one time that had Sanskrit or Hindi writing on them. Customers would ask 'What does this mean?' Not missing a beat, her comeback would be 'Peace, Love & Light' Did it say that? Probably not!"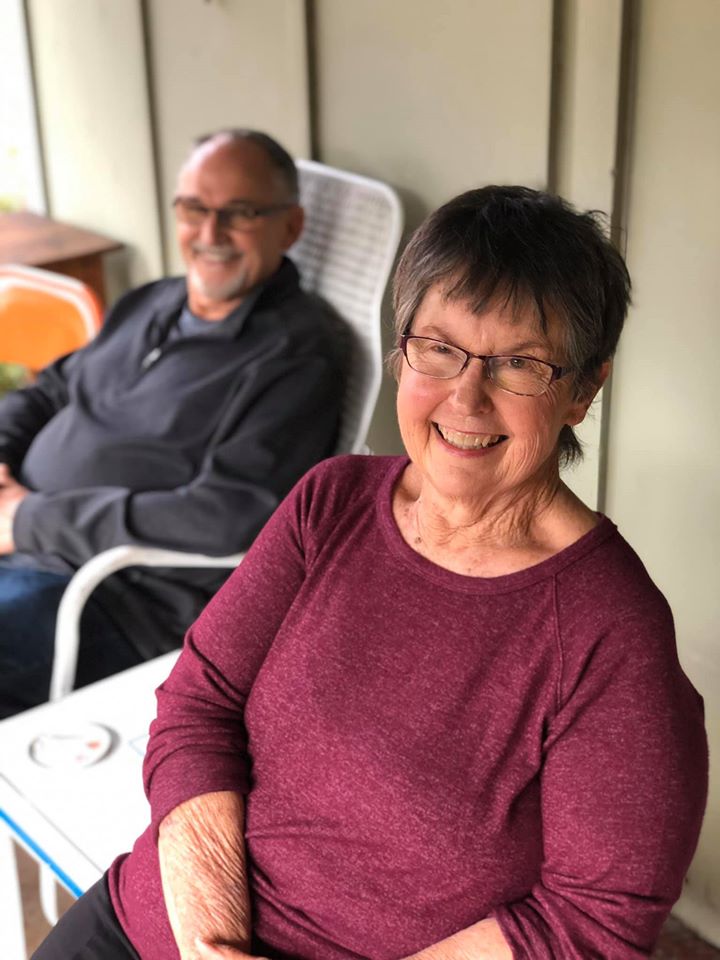 "She was a great calming spirit to the Healing Pages Bookstore," Barb adds, "Roann has a great sense of humor!"
Jennifer Emperador, SWIHA Admissions Coach, describes Roann is this way: "Roann sees you through the eyes of kindness and embraces you with the love and tenderness of a warm hug. She has been a gentle reminder to notice the beauty in everything. Even the most difficult challenges offer us a gift, she reminds us we just need to take a moment to be in stillness to see it for ourselves."
We will greatly miss Roann's laughter, wise words and confidence on the SWIHA campus. However, we know that, just as she was a frequent patron before she worked at Healing Pages, that she will be back to visit us and thrill us with tales of new flowers blooming, both in her garden and in her life. Knowing Roann, this 'new chapter' is sure to be a page-turner, a best-seller and just as riveting as the woman fearlessly writing her own wonderful journey.
In true Roann-style, we say 'Thank you and Blessings!' not with our words, rather with a wink and warm smile. You have shown us all that there is no age-limit on accomplishing our dreams. Congratulations on your retirement, Roann! SWIHA loves you.