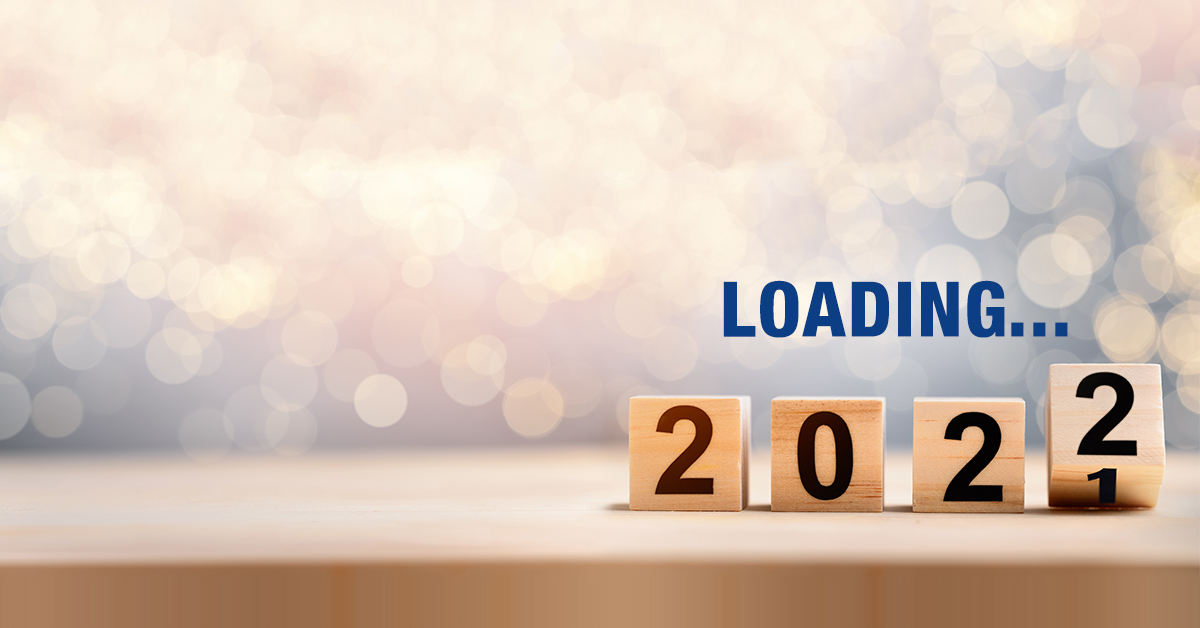 5, 4, 3, 2, 1…Happy New Year! Or should I say 1, 2, 3, 4, 5 ways to manifest your goals with a vision board this New Year! 2022 is practically here, and it's that time of year where everyone is manifesting their dreams, goals, and aspirations for 2022. Oxford dictionary defines Manifestation as 'an event, action, or object that clearly shows or embodies something, especially a theory or an abstract idea.' We can manifest what we want in many ways, the Law of Attraction, Journaling, Vision Boards, and more! Vision boards are a great tool to use as a visual representation of your goals and dreams. Having your goals visually in front of you can help clarify and bring focus to what you really want. Vision boards incorporate images that represent what you want to be, do, or have, as well as, phrases/mantras, affirmations, and more that display your goals and dreams.
Vision boards serve as a reminder and a "tuned in" focus of what you really want for yourself this upcoming year. The only way that reminder will work is if you place your vision board in a place where you will see it often and be reminded of what you need to work towards. This helps program your subconscious mind to see these goals as a reality. Having this visual reminder will teach you that you are both capable and deserving of having the life you desire!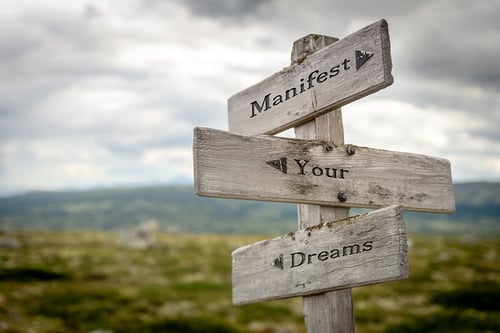 Here are 5 easy steps to manifest your dreams for 2022 with a vision board:
Reflect. The first step to manifesting your dreams is to look back on the past year of 2021. What were the goals you had for this year? Did you achieve them? What worked and didn't work for you? Allow yourself the space and time to reflect on these things and think about what obstacles and challenges may have gotten in your way. Even writing a journal entry on this can be super helpful!
Brainstorm and Set Your Goals and Intentions. Before you start gathering your supplies, photos, and mantras - you need to be intentional about what your goals are for this upcoming year! It's time to focus in on what you want for yourself! To help create clarity with your dreams, setting

SMART Goals

can be really helpful. This method of goal-setting is effective because it provides clarity and motivation, and improves your ability to achieve by defining your objective and completion date. When you can envision the finish line, you are that much more encouraged to keep taking steps!
Gather Supplies. This step will depend on what type of vision board you are looking to make. There are so many different ways to make a vision board! You could go the digital route and make one using apps like Canva or Pinterest. You could also go the more traditional route of cutting up magazines, and gluing images and phrases to a canvas or board of some type. Going the more traditional route may serve as a better reminder for you, as you can set this physical board in a place in your home that will serve as your reminder to keep striving for what you want! If you choose this route, you will need the basic supplies of: canvas/corkboard, glue/tape or pushpins, markers and pens, scissors and magazines with pictures or a color printer.
Create Your Vision Board. Regardless of digital or physical, it's time to gather up all your images and mantra that motivate you to take action towards your goals and make a collage out of them on your board. Earlier, you took the time to really reflect on what you want for yourself, and set clear intentions with SMART goals - now, this board will be a visual representation of your thoughts and words. Try to create something that will really provoke emotions and your desire to work hard!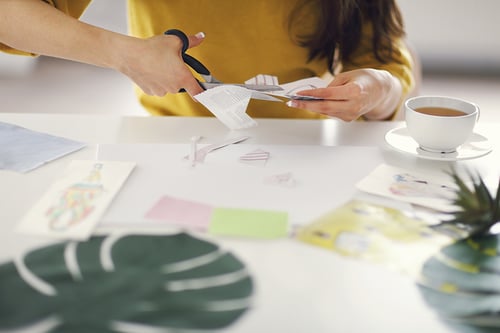 Remind and Receive. Now that your board is created, place it somewhere you will see it every day so that it can serve as a reminder of your goals for 2022! Try to step outside of your comfort zones and say YES to opportunities and open doors that may come your way this upcoming year. Become a

'Champion of Change'

- meaning you welcome change and embrace it rather than run away from it! After the last few years we have had, the future is truly unknown, and often times when we make plans, Spirit laughs in our face and says 'no more'. However, the control you do have in those types of situations is how you react. Take aligned actions to your goals!
Speaking of taking aligned actions to your goals, join Southwest Institute of Healing Arts, James Patrick and Sharon Rose for a transformational conference of personal and professional development! This action packed day is spirit-directed for a year of abundance, following a couple of years that have taught us resilience. Learn processes and strategies to condition your mindset, breakthrough limiting beliefs, and taking action and follow through with all types of goals and professional endeavors. Get fired up for the Peak Performance Conference and Fire Walk which takes place on Saturday, January 29th from 10 am to 7 pm.