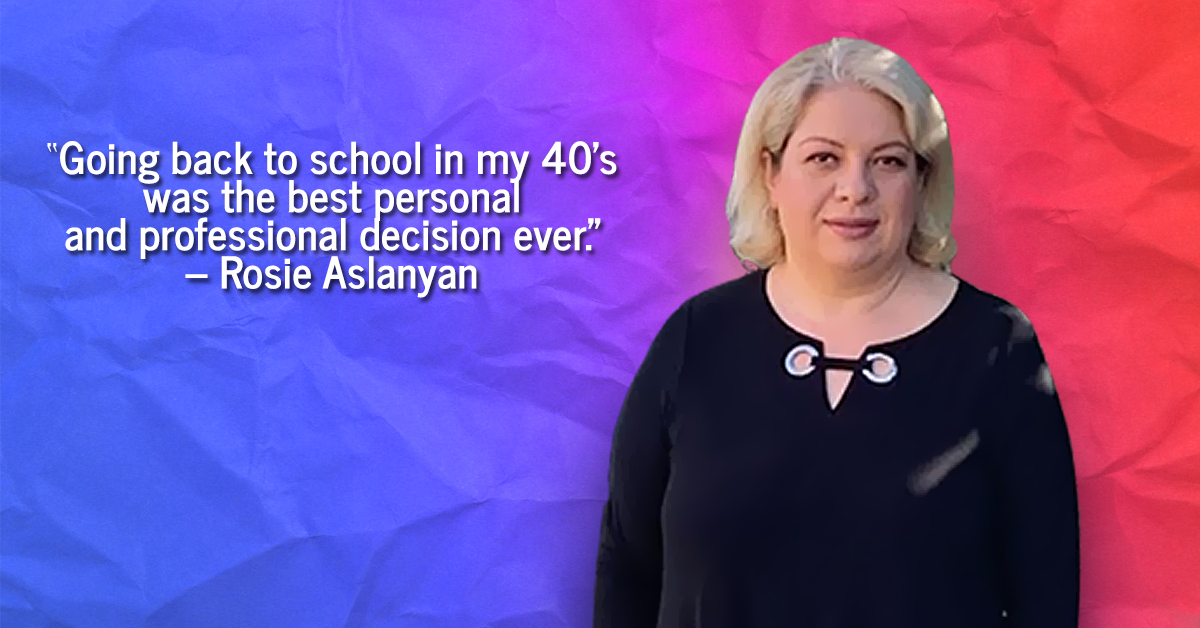 "It's never too late to start over. If you weren't happy with yesterday, try something different today. Don't stay stuck, do better." - Alex Elle
Great Graduate, Rosie Aslanyan, of the 600-hr Natural Aesthetics Program traveled from Armenia to the United States in the late '90s to start a new life. Ever since she arrived in the US, there has not been a single day that passes where Rosie doesn't learn something new, and she takes pride in doing that with great motivation! Rosie worked as a hospice administrator in Los Angeles, California for a while, until she quit that career in 2019 and moved to Phoenix, Arizona. After working in a field that no longer served her, Rosie found a passion ignited inside of her to help others. Rosie knew she wanted to start her own business one day. Rosie suffers from a skin condition called Rosacea, and she desperately wanted to find the right skin care approach for herself, along with wanting to help others with skin conditions as well.
Rosie began her aesthetics journey at Southwest Institute of Natural Aesthetics. The thought of starting a brand new career came with mixed emotions of ambition and feeling overwhelmed. "Going back to school in my 40s was the best personal and professional decision ever. I was inspired by my own struggles and personal experience with Rosacea and wanted to help people with the same issue. Alongside that, I came into knowledge of many other skincare secrets." Rosie is the proud owner of Desert Rose Aesthetics, LLC where she provides services such as customized facials, back facials, Dermaplaning, Microdermabrasion, High Frequency, and peels. Rosie asserts, "The fact that I'm my own boss and my workplace is my happy and peaceful place, can't compare with the stressful years that I had to spend in my prior career!" Rosie was actually so determined to start her own business that she opened up her own suite fresh out of school with the hope of gaining sustainable clientele.
"I take pride in providing services that help to enhance one's beauty, ease the stress and support overall wellness. Everything I do is directed to transform your skincare vision, and nurture you as a very unique human with very specific skincare needs and goals." She continues, "I believe that skincare needs to be progressive and not aggressive. Using natural, cruelty-free, plant-based, GMO, and toxin-free skincare products and holistic principles of natural aesthetics, allows me to focus on developing a skincare routine that fits your unique lifestyle, budget, and goals."
Rosie understands deeply the importance of curating and specializing her services and product recommendations to her client's needs. It is easy to see the passion and ambition that Rosie holds for building her business and serving her clients. Rosie's salon suite is located in Scottsdale, Arizona at BodySpa Salon. Out of all the treatments that Rosie offers, she is fascinated with facial massage as it offers instant benefits. Rosie is constantly growing her education and mastering her services with different techniques and continuing education.
While reflecting back on her time at SWINA, Rosie would like to extend a special thanks to several instructors that benefitted her education. "I would like to send my special thanks to Brittany Facio, who is truly a master educator. She made it so easy and fun to learn all the basics of skincare theory, it was like learning a new language for me personally. Rachel Ventura is a humble soul, Christie Bergstrom, Lydia Castro, and anyone who helped and supported me as a student up to my graduation."
Rosie's biggest lesson learned was "No matter what age you are, nothing can stop you if you have the passion and support to achieve it!" If Rosie had to offer one piece of advice to any future and/or potential SWINA students it would be, "Don't stress and take all the chances to master all the skills that school offers you for a smooth transition to the real world. Create your vision and take little steps towards it."
Want to get connected with Rosie?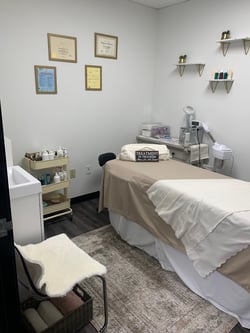 Facebook: @desertroseaesthetics
Instagram: @desert_rose_aesthetics_az