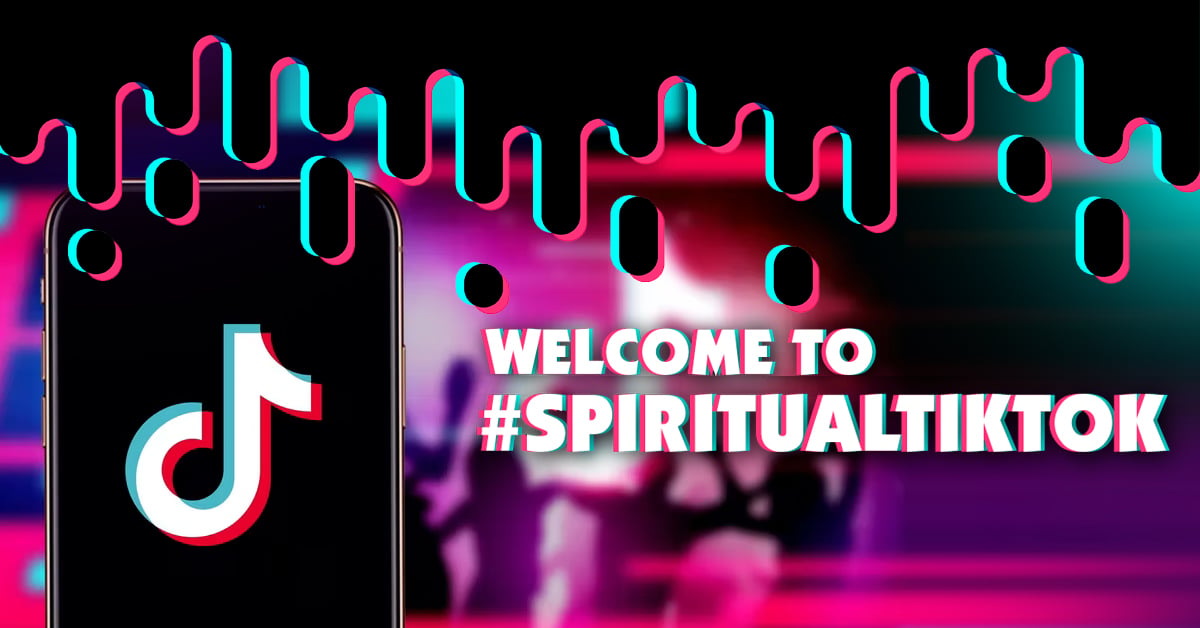 At the tap of a screen, you can tap into a 'higher power' on Tik Tok. At the beginning of the pandemic in 2020, we were all forced to live our lives through our screens, and the rise of a single app, Tik Tok, arose. During such a time of distress, people were seeking spirituality more than ever. Without being able to go to public spaces or attend organized religious services, and more - people sought out spirituality on their phones. Following various hashtags, #spiritualtiktok #spiritualawakening #spiritual, and many more, you can view videos of anything from sound healing to reiki blessings to Tarot readings- you have it all in the palm of your hand!
Spirituality started to enter the digital space several years ago, for example, the popular astrological social networking app, Co - Star was founded in October of 2017. There have been many apps created since then, to provide guided meditation, Astro readings, daily positive affirmation messages, and so much more. As of December 2021, the hashtag #spiritualtiktok has about 4.1 billion views. The absurdity of this new app is how easy it can be to have one of your videos 'blow up' and gain thousands of views and followers. This app became a sense of community during a time when there wasn't.
Every day, the Tik Tok arena gets bigger and bigger; there are so many users you can follow for great content. For example, @moonpriest on Tik Tok currently has about 516.6K followers and 11.2 million likes. @moonpriest, otherwise known as Argus Kaine, offers up intuitive readings with a sassy attitude and startling accuracy! In addition, there are also some fun trends involving intuition tests for viewers. For example, a video could start out with a black and white filter. There will be an object on the screen and it will ask you what color you think it truly is, then towards the end of the video it will reveal the true color and you can see if your intuition was correct or not! There are so many trends that are always changing constantly. They can range from playful trends to mysterious to those involving zodiac signs to even hurtful or dark. Whenever a large social media platform gains traction, there are always multiple sides to everything so just make sure to view content with caution and not always believe everything you see!
This year, Southwest Institute of Healing Arts started its own Tik Tok account, @swhealingarts. We love to post content about our upcoming programs and campus in an educational and entertaining way! Come check out our account and join the SWIHA commUNITY on Tik Tok! If you are a current or past student, please email us at info@swiha.edu if you are interested to participate in one of our Tik Toks! If you have been in the SWIHA community for years, this new platform will serve as a new fun way to get to see our beloved staff members and campus. If you are new to our community, our Tik Tok account will give you a great taste of what SWIHA is all about!