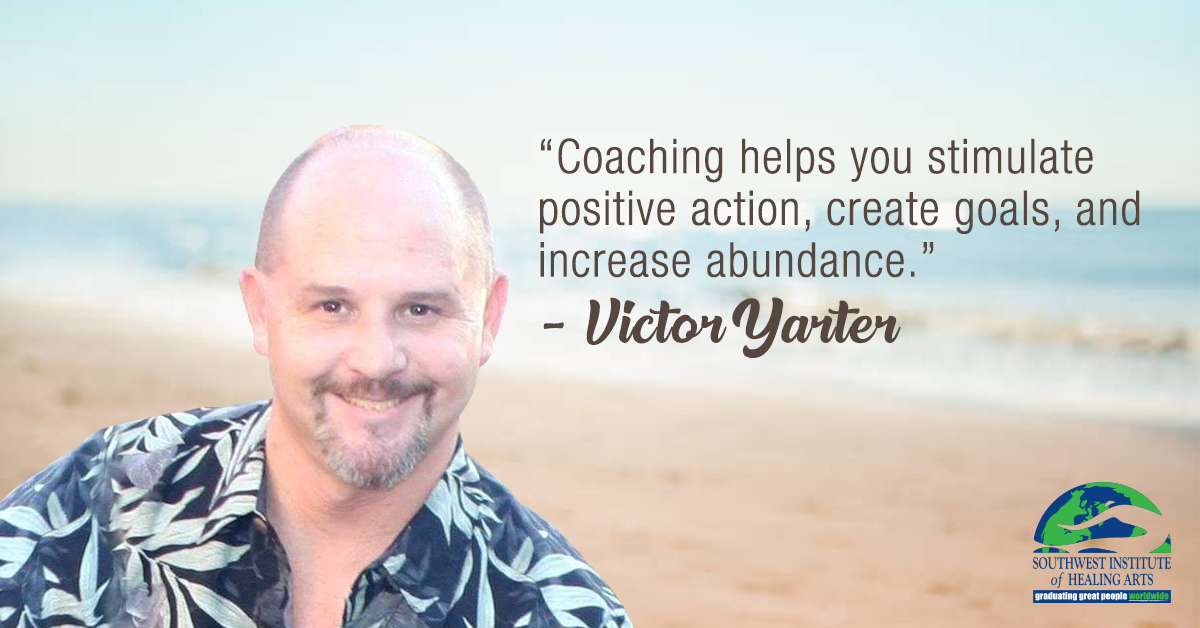 "Life Coaching isn't therapy or counseling; there isn't any diagnosis or judgment," explains Victor Yarter of Victory Coaching, "Coaching can be on personal subjects, or professional. It's a way of helping you to develop plans, ideas, and concepts that help you to create forward action in your life."
Before becoming a Life Coach, Victor worked as a Behavioral Health Technician, an Arizona Ranger and owned his own business. After receiving numerous recommendations from friends, he researched the curriculum of the Life Coaching program at Southwest Institute of Healing Arts.
"I started out with the twenty-hour Life Coaching foundations weekend and loved it, which lead me to take the full program," he tells us.
Victor now works with a wide variety of clients to help them achieve their goals and live a more fulfilling life. His specialty, however, is First Responders and those who work in other high-stress fields.
"I've developed a few tools of my own," Victor says, "but I still find that both the Wheel of Balance and the color code personality test are good for getting some insights into a new client's personality. The More or Less tool also works well for helping them define goals."
"Coaching helps you stimulate positive action, create goals, and increase abundance," he adds, "I love helping people."
You can learn more about Victor's practice by checking out Victory Life Coaching on Facebook!