For some people, the word 'Marketing' inspires an icky feeling: "I started my business to be a healer, not a salesperson!"
We completely understand that you embarked on your entrepreneurship journey with a mission to change lives. However...you have to be profitable as well, right?
As the old adage goes: "Work smarter. Not harder." Especially if you're a solopreneur, it's important to use your energy wisely. Today, we'll focus on just one social media platform and look at ways to make Instagram marketing fun, true-to-you and successful!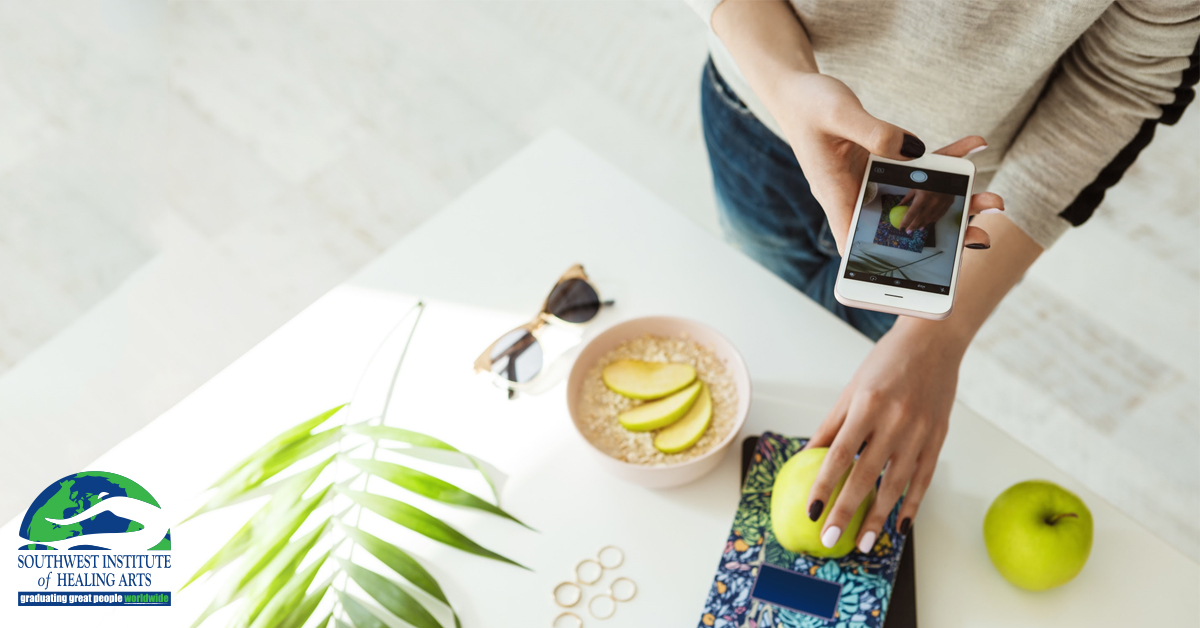 Why Instagram?
80% of Instagram users follow a business, and 68% engage with brands on a daily basis through likes and comments.

Hashtags are searchable and followable, free to use, and increase visibility.

Analytics are easily accessible so you can determine what content is performing well.

Potential customers can get a feel for you just by glancing at your profile page.
Colors Cultivate Cohesion



What are one or two colors that you feel encapsulate the vibe of your mission? Make those the focus of your feed and you'll immediately look more professional.
Can't tell if you're clear or cluttered? Scroll up and down your profile, take a good look, and try to identify the main colors. If you can't, you may need to consider archiving the ones that stick out.
If you get stuck on deciding on a color, simply choose between "cool" and "warm" and adjust the Temperature of your photos accordingly.
Show, Don't Sell
Focus your feed on the result, not your rates. Showcase your delicious dishes, your words of wisdom, previews of unique meditations, etc. Give your audience an idea of what working with you looks like.
You may even invite previous clients to submit a short video finishing a sentence, such as: "Coaching with [your name] showed me that I am…" and post them on your page. Or, screenshot stellar reviews on other websites and post them to your story!
#QualityOverQuantity
Don't just blast your photo captions with hashtags. Four or five relevant and active hashtags will do the trick. Bonus points if you can weave them in to the copy versus placing them at the end of the post!
Start with a broad hashtag, such as #yoga. Then begin to narrow it down: #yogateacher, #privateyogasessions, #azyogis, #tempeyoga, etc. Click through the hashtags and follow the accounts that have interacted with the top posts.
Find a Feed Formula
Posting repetitive content is a sure way to remain stagnant. Decide on a formula to keep things feeling fresh. You don't want to exhaust yourself by having to post every day, so consider choosing three or four days a week and giving them a purpose.
Let's choose Tuesday, Thursday, Saturday, Sunday as an example:
#TipTuesday: Give your audience a complementary education piece
#ThoughtfulThursday: A chance to share your observations
#SaturdayShoutout: Showcase your client testimonials
#SundayFunday: Show great events you've been to, classes you've taken, or upcoming workshops
Get Good at Taking Photos
Inspirational quotes are great, but consider keeping them as captions. Instagram is a visual platform, and photos you've taken (and the occasional photo of you) are the most ideal content.
Use natural light, simple backgrounds and place your focal point in the center of the photo. Take pictures from a few different angles and see which works best.
Easy-to-shoot subjects that would make relevant content include: books you'd recommend to people interested in your modality, the in-season produce haul from your trip to the farmer's market, your sound healing instruments, behind-the-scenes shots of your product creation process, or your favorite meditation spot.

Presenting professionally on Instagram is a sure-fire way to grow awareness for your business, however it shouldn't be all work and no play!
Have fun with your audience, engage with them, and let you shine through in your content. You're not trying to sell through Instagram; the goal is to create a network of people who love your message and give them ways to reach out to you.
Make your content simple, memorable and fun!