Diana Gogaan is an NLP Master Coach, Equine Professional, Reiki Master/Teacher, and Shamanic practitioner. Combining coaching, equine assisted activities, spiritual awareness, and energy work, her clients often achieve goals faster than with other conventional methods. She blends the energy and wisdom of working with nature and animals into a multi-sensory experience that speaks to heart, mind, and spirit – all at the same time.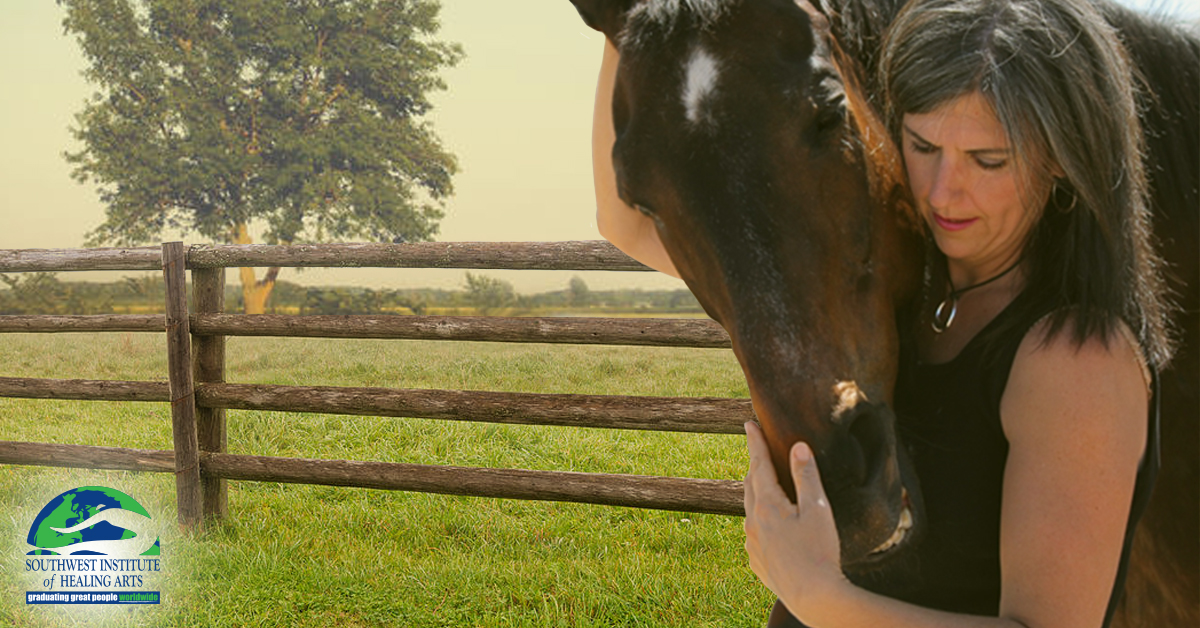 Southwest Institute of Healing Arts is honored to have her teach upcoming Reiki for Animals classes on these upcoming dates:
Saturday, November 23, 2019 from 9AM-6PM
Saturday, February 29, 2020 from 9AM-6PM
Saturday, August 8, 2020 from 9AM-6PM
What are the origins of Reiki for Animals?



I believe Reiki for Animals is a natural extension of learning Reiki, particularly for those who love animals. Anyone who knows Reiki can offer healing to animals. However, there are unique considerations, needs and issues that differ when working with animals which this class addresses in depth.
What kind of practitioners would benefit from learning Reiki for Animals?
Individuals who have been trained in Reiki Level 1 and above.

Individuals who desire to deepen their relationship with their pets and offer healing when needed.

Reiki practitioners with an existing business can expand their offerings and expertise.

Reiki practitioners who desire to specialize and create a pet only focus for their business.
Pet related service providers could also benefit from learning Reiki and how to use it for animals. Providers such as groomers, pet sitters, vet techs, veterinarians, animal massage therapists, etc. It would increase their connection, more in depth understanding of each animal and their specific situation, as well as an opportunity to provide more value and expand their services.
How does the protocol and session differ between an animal and human?
One of the first, and perhaps most obvious differences is that animals do not speak our language. This requires the practitioner to rely solely on other communication and energy channels to discern what an animal needs, how the session should be offered, information and feedback from the animal during the session, knowing when and how to close a session, and in many situations how to communicate with the owner of the animal after the session. I hear from many students that learning Reiki for Pets helped them grow as a practitioner and expand their connection and deepening their understanding of energy healing.
I also address some of the legalities of offering Reiki to pets, that differs from Reiki for people.
How do you tailor a session to the specific animal?
There are many things to consider such as species/breed, wild/domestic, the animals personal preferences, hands-on/hands-off, to name just a few. Because they communicate differently than people there are many things to consider, especially if we do not know them well. On a side note – sometimes we think we know our own animals better than we do, so learning how to tailor a session can be an eye opening experience for owners too.
What benefits do animals receive from a Reiki session?



The benefits pets receive from a Reiki session are similar to people. It works on all levels – physical, mental, emotional and spiritual. Relaxation, peace, and calm are always Reiki benefits. Reiki can also support health issues, behavior issues, changes in home environments or even changes in owners themselves, calm pets during storms, help relieve trauma, and much more.

What can someone expect when attending the Reiki for Animals Class?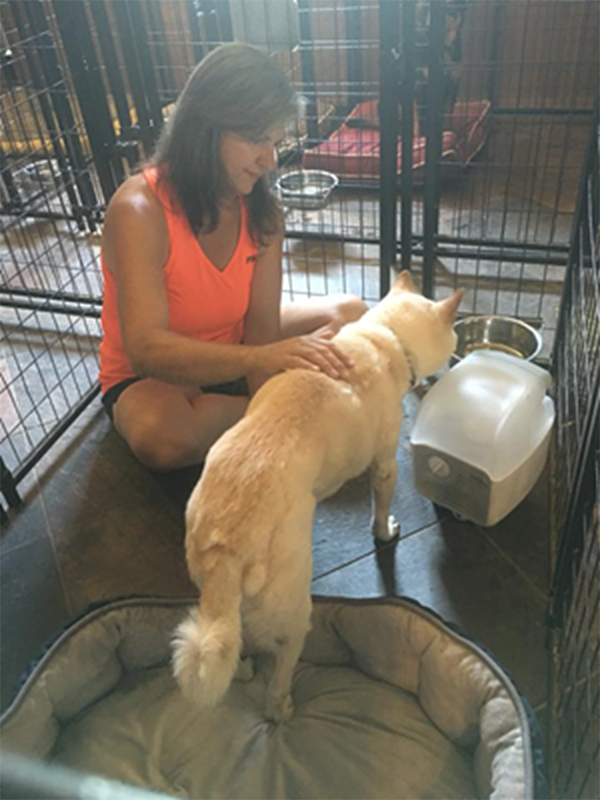 This class addresses Reiki for Animals from two perspectives: the practitioner and the animal. For some of the reasons mentioned above, Reiki for Animals invites us to look closer at who we are as a practitioner and what we bring into the healing space, how we connect, and more. Animals read us and respond instinctively, which invites us as practitioners to create greater awareness, ownership, and responsibility for what we bring into their space.

We are also blessed with a variety of animals, birds and insects in our world, all of whom we can offer Reiki too. We address specific differences in species, situations, and conditions to assist the practitioner in providing the best healing experience possible for the animal.

More than just a day of lecture. This is an interactive class with different activities and experiences to help people learn how to work with pets.
What kinds of people would seek out Reiki practitioners for their pets?



There are many reasons people seek Reiki for their pets. In my experience some of the more common are support for existing medical conditions, behavior issues, age, rescued animals, and a change in home/owner.
Is there anything else you'd like to tell us about Reiki for Animals?

I believe when we expand our Reiki experiences beyond humans, we open a door to greater understanding, connection and depth to all beings in the world around us. It's an important step to becoming one and healing our world.