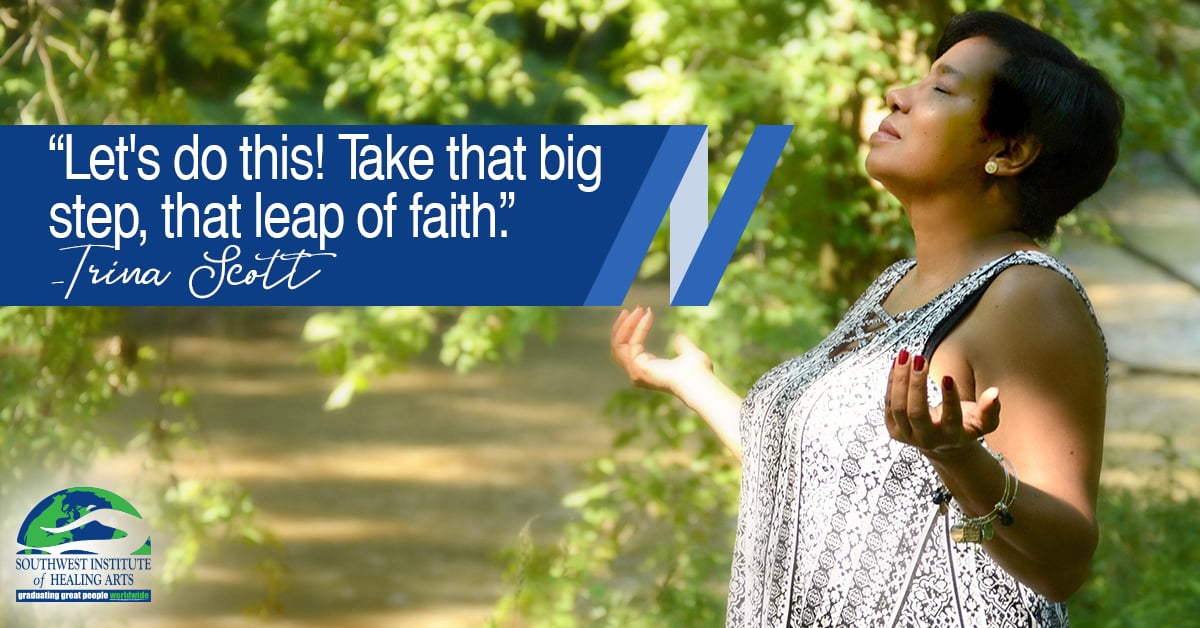 "To be a good coach, your clients want to know your experience," says Trina Scott, a graduate of the Transformational Life Coaching program at SWIHA, "Oftentimes, it's hard for someone to trust you if you haven't experienced something similar. You want them to feel safe opening up to you."
Experience is something that Trina has plenty of. She shares with us: "My life was a struggle for me because I had lost my husband. He was a police officer killed in the line of duty. I was searching for my purpose as I was trying to raise four daughters alone. As I was volunteering to assist survivors through a non-profit organization, I felt I needed to share my struggles, my fears, and my successes with others. Assist them through their struggles, walking with them and empowering them by finding their inner strength. I never wanted anyone to feel like I felt going through my choices."
"I knew I was on the right path when shared my story and people came up to me thanking me for that. They were telling me that they have felt or experienced a similar situation and could never put words to it. I put the words to their feelings for them," she recalls, "I guess that was my 'a-ha' moment."
Trina is now starting her own private practice, New Vision New Journey Life Coaching where she coaches around relationships, team-building and trauma.
"I realized that I was hiding my gift under a bushel and it wasn't getting any light to grow. So I said 'Let's do this! Take that big step, that leap of faith.'" proclaims Trina.
The biggest lesson her experiences have provided her? "Self-love and everything I ever need or want is inside me."
We invite you to visit www.guidanceoncall.com to receive your Initial Complimentary, Virtual, Coaching Session for the month of January, "Life Coaching Month."