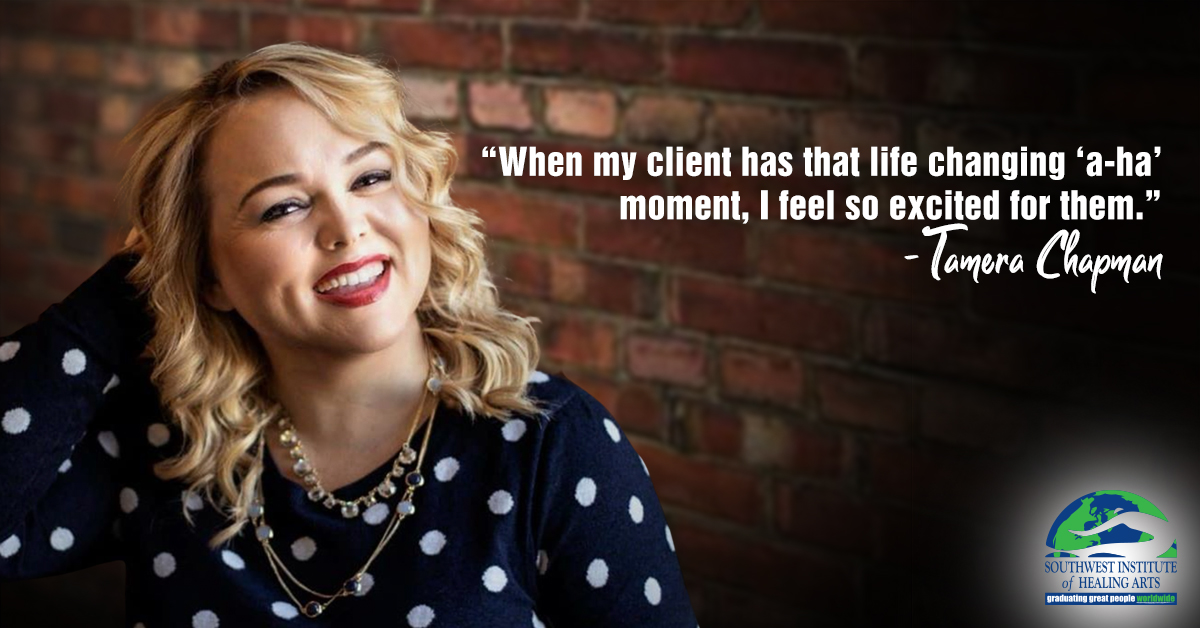 "I love showing women what is possible," says Tamera Chapman, a SWIHA graduate and Life Coach, "When my client has that life changing 'a-ha' moment, I feel so excited for them. Their life is changed forever."
Before beginning her coaching journey, Tamera was involved with network marketing: "I learned so many valuable tools in that industry," she explains, "however, something was missing. Most people in network marketing have to talk to hundreds and thousands of people to build a successful business, and while I was able to do that, something did not feel right. I could not figure out how to help the people that 'slipped through the cracks'. Some would say, 'They don't want it bad enough'. I just didn't fully believe that. I had to find a way to help the people that didn't know how to help themselves."
Tamera then went on to search for places that would help her learn the skills to help people on a deeper level and connected with the curriculum of the Life Coaching program at SWIHA. Although she initially planned to attend classes on campus, life hit Tamera with a series of unexpected events: "I had no idea that we would be moving out of the state nor did I know that I would be terribly sick with an autoimmune disorder. I was able to do my certification online while we moved and I started healing; It was most definitely divine guidance to SWIHA. I thought the program was a skill I would learn to serve others. I had no idea it would be one of the hardest years of my life health-wise. Luckily, I was able to apply to tools that I was learning to coach myself and come out stronger than ever before."
Tamera now has a thriving coaching business focusing on empowering women to become the best and healthiest version of themselves!
"I help women to lose weight for the last time. Most of my clients never step foot in a gym if they don't want to. We work on dealing with the emotions that cause overeating and over-desire," she tells us, "My coaching style is friend/mentor where they feel safe but are open to me calling out the truth in them. I help my clients to stop living on autopilot and become aware of what has gotten them where they are and how to create a do-able plan to get where they want to go."
One of her favorite techniques is the 'slow start': "It drives most of my clients crazy in the beginning because they have been taught that they need to make a 180 degree turn to get results. They have already tried that and when willpower ran out, well, the weight came back on. I love showing women that small changes and 'habit stacking' is what creates permanent change."
"I am privileged to help women drop the shame and guilt that they, or others, have put on them," she concludes "It's like I can hear their shoulders relax, the tension and anxiety release from their voice and watch them absorb a new sense of hope."
To learn more about Tamera's coaching practice, you can visit her website here!
We invite you to visit www.guidanceoncall.com

to receive your Initial Complimentary, Virtual, Coaching Session for the month of January, "Life Coaching Month."