Keeping afloat in this fast-paced world means that each day we face challenges—whether it's finances, family, career, or relationships—and it can be easy to go, go, go! until suddenly we're running on empty, our self-esteem is plummeting and we feel disconnected or numb.
Consider that when you're feeling exhausted, uninspired or just plain 'off', it may be your mind, body and spirit sending signals to 'check in' with them!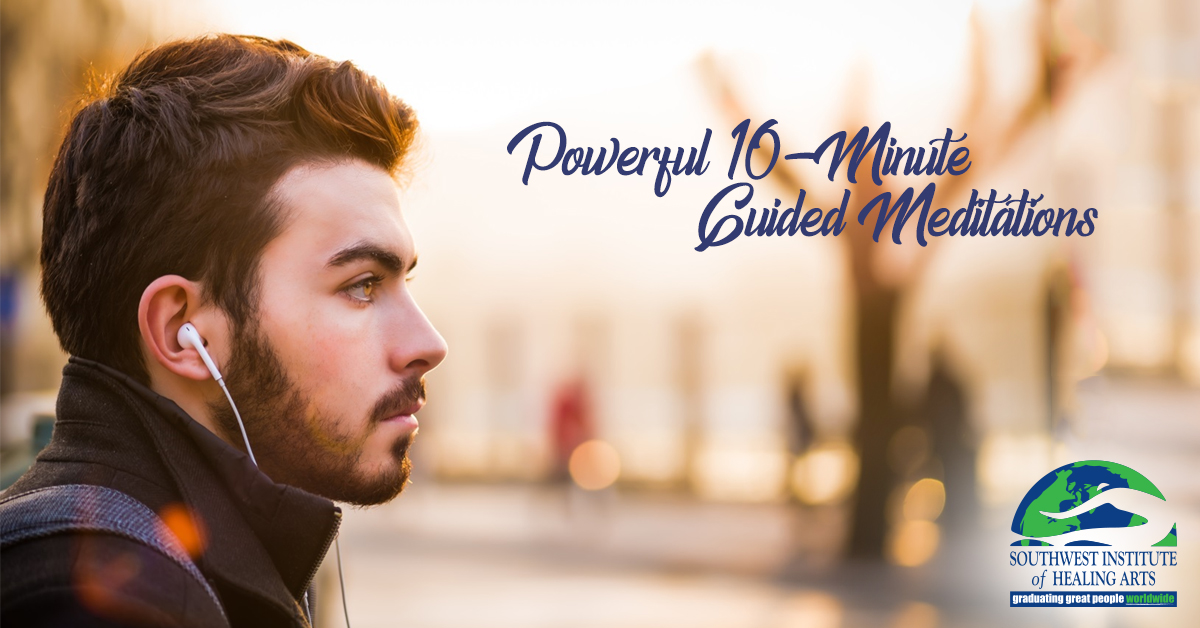 Meditation is the practice of diving deep within yourself to access the wisdom we inherently possess. With guided meditation, you're effortlessly directed to your subconscious mind to harvest the raw, ingenious ideas that are calling out to be manifested!
There are also fascinating physical benefits to meditation, including:
Calms adrenals

Regulates hormone secretion

Promotes protein synthesis in cells

Improves quality of sleep

Alkalizes your system

Reduces pain and inflammation
In February, SWIHA celebrates Self-Care and Self-Love. We invite you to take ten minutes for yourself and enjoy one (or all!) of these guided meditations our online education team has created:
Soul Date
You've got a date with destiny! This uplifting meditation will reaffirm your purpose in the 'grand plan' of the divine and help you discover the mystical, magical wisdom of your soul.
Bright Idea
Are you seeking a creative boost? Allow yourself to be guided through this beautiful imagery as you envision yourself tapping in to the pulse of the universe.


Become a Prosperous Receiver
Open your mind and become receptive to the abundance awaiting you! Manifest your best life through visualization and breathing techniques.

I Am Reliable
This meditation is an essential message for any holistic entrepreneur. Clear the path for success and gain confidence with this soothing reflection on conscious decisions.

Let us know of any 'Ah-ha!' moments you experienced during your meditation by getting in touch with our community on Facebook or Instagram!