Many view their jobs as 'just' forty hours per week. However, when you actually do the math, the average American spends a collective thirteen years and two months of their life at work.
So, why are three quarters of Americans reportedly unhappy on the job? And why should we be okay with spending so much of our life in a discontent state?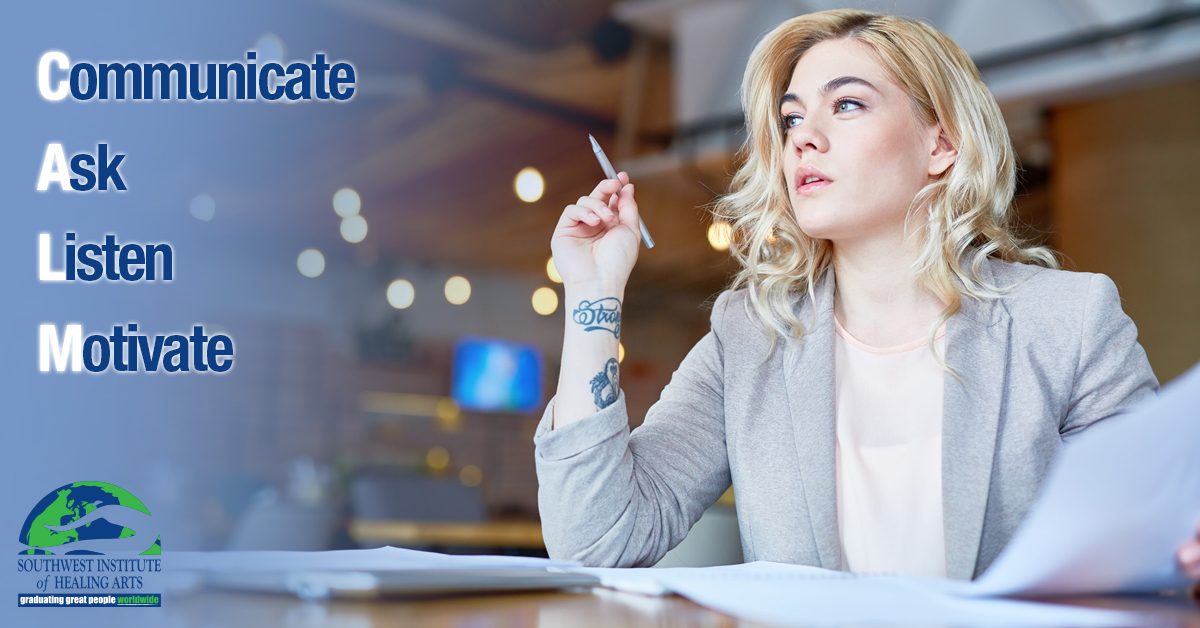 According to The American Institute of Stress, one in four people surveyed had been driven to tears due to work-related incidents and 65% reported that job stress caused difficulties resulting in decreased productivity. It's not just a mental/emotional problem, though: job stress has been demonstrated to be associated with increased rates of heart attack, hypertension and other disorders, and 62% of people reported leaving work experiencing stress-related neck pain.
Modern Mindfulness for a Welcoming Workplace



The answer to this issue may be the ancient practice of mindfulness and learning to incorporate its principals in to the modern workplace.
Mindfulness research by Case Western Reserve University shows that incorporating mindfulness in to corporate culture improves focus, promotes healthy stress management and encourages positive collaboration between employees.
The study's findings reveal:
Those who completed mindfulness training remained focused longer on visual and listening tasks.
Mindfulness positively affects cognition, emotions, behavior and physiology.
Individuals who did not complete mindfulness training still benefited from those who did through improved interpersonal relationships and constructive teamwork.
Mindfulness training enhances processes that rely on effective leadership and collaboration.
Mindfulness practices that would be beneficial (and practical!) in a work environment include:
Focused breathing exercises
A five-minute walk outside
Setting healthy boundaries
'Unplugging' when you leave for the day
A gracious attitude
Setting clear goals
Single-tasking
Taking tech-free lunches
A Simple Exercise: Remaining C.A.L.M
Staying level-headed and having a helpful mindset is essential for modeling mindful behavior in the workplace. By remembering the acronym C.A.L.M, you can practice being present and ensure a productive exchange in even the most stressful of situations.
Communicate Gently: "I'm sensing you're a little frustrated."
Ask For Their Viewpoint: "What's your obstacle right now?"
Listen Actively: "I can see how that would make your day difficult."
Motivate & Mentor: "Thank you for caring about this. Let's work through it together."
During the discussion, practice connecting authentically to the other person. Give them your full attention, listen to what's being expressed, eliminate distractions, and be solutions-oriented.
If it's appropriate, invite them for a short walk or offer to have lunch with them and keep it focused on positive topics. Sometimes removal from the situation allows a clearer thought process and an opportunity to 'breathe'.
Study Mindfulness Online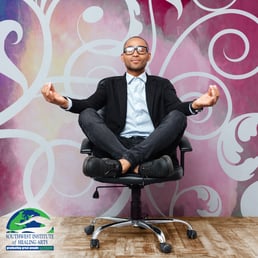 Become a Breath Coach and Mindful Guided Imagery (MGITM) Facilitator with SWIHA's Mindful Guided Imagery Facilitator program, focusing on classical and modern scientific foundations for mindfulness practice.
In this certificate program you will learn what it means to be present, watching your thoughts, feelings, bodily sensations, and surroundings. You'll receive guided instruction in proven documented mindfulness meditation practices and develop a personal mindfulness practice for self-healing and rejuvenation. In addition, you'll be able to bring your education back to your workplace by learning the art of teaching mindfulness to both individual and groups.
For more information on our Mindful Guided Imagery Facilitator program, click here for course descriptions and start dates.