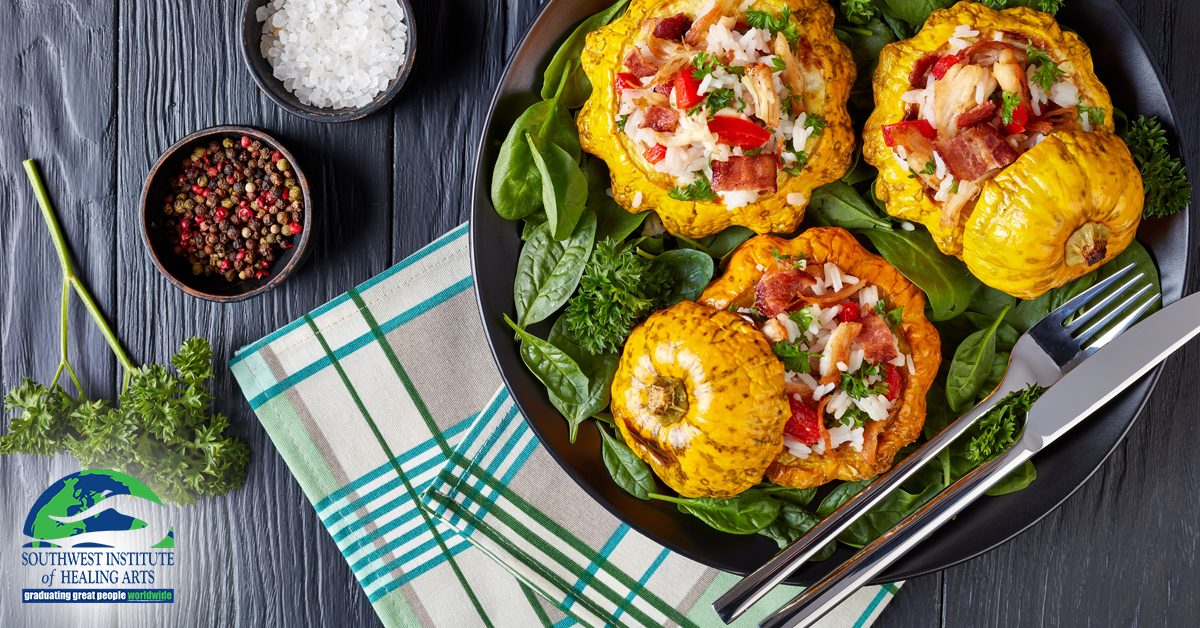 Squash is a dietary staple for many cultures around the world. From its more common cousins, such as the zucchini and spaghetti squash, to the more obscure varieties such as the kabocha and zephyr squashes, these herbaceous vines are both delectable and nutritious! Today, we'll be looking at basic squash preparation and ideas for stuffing them to create a complete and satisfying meal.
The Health Benefits of Squash
The vitamins, minerals and antioxidants found in squash play a vital role in reducing oxidative stress. Many varieties are also high in beta carotene and Vitamin C, helping the body to fight macular degeneration and protecting the skin from UV exposure. Additionally, their high fiber content aids digestion, prevents blood sugar spikes, and can even help lower cholesterol levels. Squash are gluten-free, low in carbohydrates and great for those aiming to adhere to a plant-heavy diet.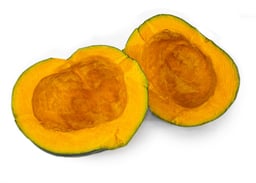 Basic Squash Preparation
Squash is very easy to prepare:
Preheat your oven to 350 degrees

Halve the squash horizontally or, if you prefer, cut around the stem as you would a pumpkin for Halloween

Remove any seeds and fibrous tissue

Coat the inside with the oil of your choosing (olive oil or avocado oil recommended)

Season the inside with your preferred flavors

Place skin side-up on a foil-lined baking sheet

Cook for 30-45 mins (depending on variety of squash) until inside is tender enough to be scooped with a spoon
Filling Ideas for Baked Squash
Couscous, kale, chickpeas, bell peppers, tomatoes, kalamata olives and feta create a Mediterranean take on the meal.

In the mood for Mexican? Black beans, quinoa, red onion, green chilies and avocado will satisfy your craving.

If you have some wilting greens, sauté them with garlic and lemon juice. You can then add complimentary ingredients, such as walnuts and mushrooms.

For a sweeter treat, try softened apples, pecans and cranberries with just a dash of honey. Spinach incorporates very well with these flavors if you'd like to add greens.
Do you have a recipe you'd like to share on our social media?
March in National Nutrition month, and Southwest Institute of Healing Arts is looking to showcase our Nutrition graduates and students! If you would like to promote yourself as a health and nutrition coach to our audience of people passionate about their wellness, click here to submit your recipe to us for consideration.