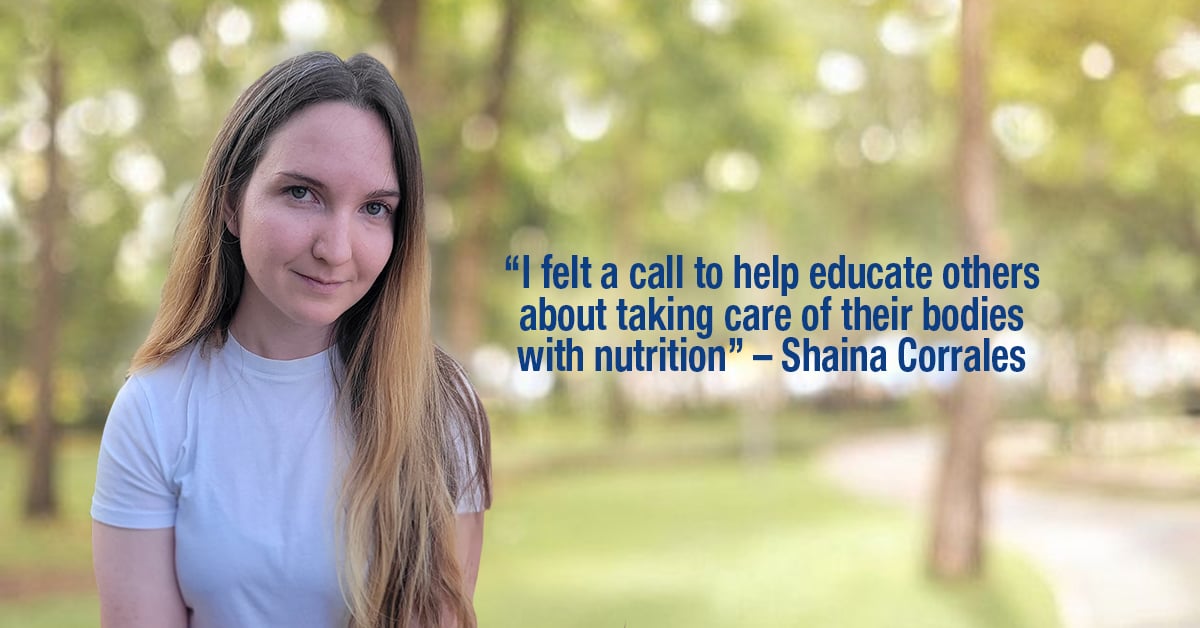 "Before SWIHA, life was a little out of focus and I felt a call to do something to help educate others about taking care of their bodies with nutrition. I had seriously considered a traditional course in nutrition at a community college for a bachelor's degree. I didn't see a good fit with that type of schooling and heard through a friend about this school's holistic nutrition courses. I am here because I see all the reactive actions people take in their lives to combat illness and lead a less-than-desired lifestyle, I truly wish to make a difference for the current generations as well as move forward to be a proactive society."
Shaina Corrales, SWIHA Graduate of the Holistic Health and Wellness Coach Diploma program with the Mindful Meditation Facilitator specialty, chose to go to the school that felt most authentically aligned with herself, her goals, and her vision for the future of helping others. Shaina shares, "I knew I was on the right path when I learned about combing psychology, motivational interviewing, and mindset changes. These qualities and skills are the foundation of how people can start to make changes they know need to be made. So being able to know how to help others generate healthy mindsets has broadened the horizon. I can see a clearer strategy for guiding others on their path to wellness." With this Holistic curriculum including mind, body, and spirit when it comes to health, Shaina felt she was better equipped to serve future clients. As a Health and Wellness Coach, you help others find the "why" behind their health changes, and therefore, help empower them to learn more about their mind and body.
Like many other programs at SWIHA, this program not only changed Shaina's life, it changed how she viewed her own life and how she treated herself. "My life has changed in many ways regarding this path. I have learned the importance of self-care and learning to help others you must first take care of your own needs. In doing so I have been more of a role model in my family and now can be in my career" she continues, "I know now that pressure to make changes only creates resistance in others and myself. So, I practice more boundaries in my own autonomy as well as know how to create this space for others." Being able to establish this practice with herself, Shaina is better able to lead by example for her future clients.
Now having graduated from the program, Shaina has started her own business called Wilde Owl Wellness. Still living with a healthy work/life balance, Shaina has taken steps towards taking on clients and networking to make connections as she has started social media accounts for her business. Although starting this business was not was Shaina had originally planned when she started her program, she is feeling excited to get it started! Shaina states, "I ran with the nudge to start the opportunity. I will soon be offering health and wellness coaching sessions. For now, I am adding value from insights I've gained to my social media accounts for momentum to the audience I hope to attract."
Ultimately, Shaina's goal with her business is to use the tools and resources she has learned at SWIHA to make changes in our society's health system, promote healthy body image, and offer self-care practices. "I hope to guide others through self-regulation practices and how they can build habits to live a happier, healthier lifestyle. My focus is on empowering other women on their journey to loving their own bodies and treating them with honor rather than disdain. So now I can say I'm on my way to help rewrite the way we restrict the female image to societal ideology to help promote peace with our inner worlds" asserts Shaina.
Shaina's advice for any future and/or potential SWIHA students is, "Wherever you are in life right now, take the time to stop, and really put thought into your intentions. This will take you where you want to go and help you on your way to starting to make some big decisions. If you feel resistance, just observe and ask yourself if you will be content where you are now or if that would be following through on your dreams. Don't deny your call to make a difference."
Connect with Shaina Corrales: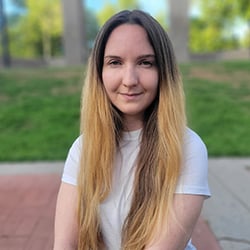 Facebook: Wilde.owl.wellness
Instagram: @wilde.owl.wellness